Wayfair Furniture
No space is complete without furniture. It is a vital trait of interior design. Whether it's an office or a residential space, furniture adds functionality to the space and lets humans do various activities. Without having furniture, it's difficult for humans to perform various functions such as sleeping, eating, seating, etc.  It's responsible for adding functionality and filling the vacuum in any space. Modern furniture has taken a giant leap and offers a lot of functionality along with creativity. Over the past few years, modular and contemporary furniture has become a big rage among homeowners and commercial space owners. Gone are the days when people used to check only its durability and functionality. Nowadays, people want furniture with exceptional craftsmanship, eye-catching designs, high-quality materials, and versatility. If you are also looking for all these traits in furniture then look no further than Wayfair furniture. The brand is known for its premium, functional, and highly creative furniture and home décor products to transform any dull space into a heavenly abode.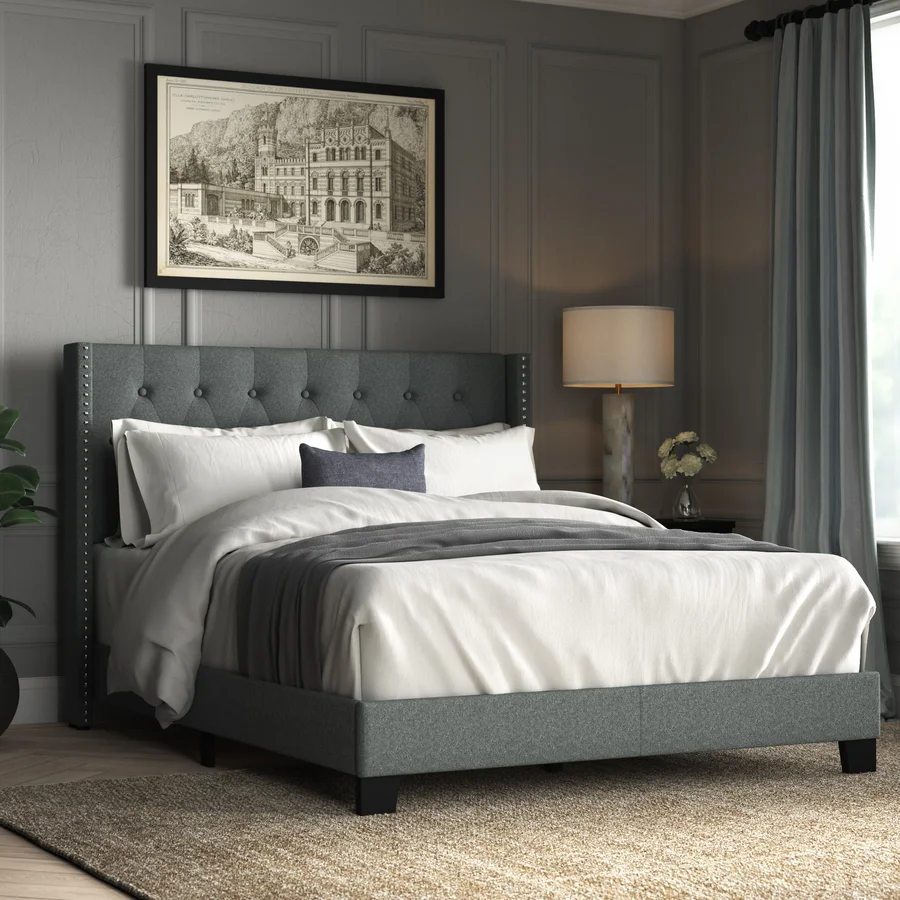 About Wayfair Furniture
Wayfair is one of the leading furniture and home décor brands in the world. The brand empowers customers to create their own spaces by picking up a huge range of furniture and home decorative objects from us. It is an American online furniture brand that largely sells furniture and home-based décor products. It was founded by Niraj Shah and Steve Conine in 2002. It was formerly known as CSN Stores. It is headquartered at Copley Place, Boston, Massachusetts.
The brand started selling media stands and storage furniture in the beginning. Slowly and gradually, it started adding up the items in the catalog. Earlier they began with the website name, racksandstands.com.
In 2003, the brand started adding garden goods along with 3 more online stores and employees to expand its sales and operations. The same year, the brand shifted to Newbury Street in Boston. In the next few years, the brand started expanding its catalog and included many more products related to home décor, kitchen, dining, furniture, home improvement products, bath and bed materials, lighting, luggage, and many more.
In 2006, the brand did sales of $100 million. Currently, it offers over 14 million products from over 11,000 suppliers worldwide. It has offices and warehouses all across the world, including the US, Canada, United Kingdom, Ireland, and Germany.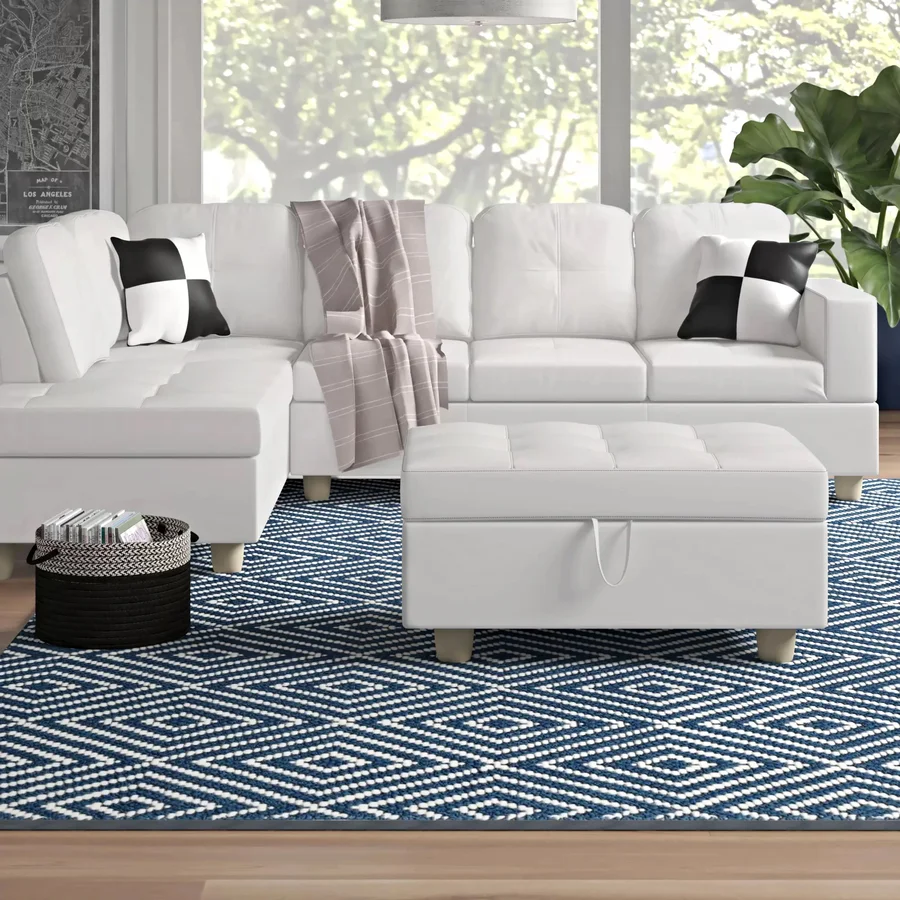 How Big & Popular Wayfair Is as a Company?
The company started from scratch and now turns into a big umbrella covering 5 distinctive brands, including Birch Lane, Joss & Main, AllModern, and Perigold.
Currently, it has over 16,700 employees working round the clock for several brands under its umbrella.
On social media also the company is quite popular. It has over 1.6 million followers on Instagram. It's quite active on social media. The company keeps posting about the latest updates, products, services and offers.
Wayfair has also featured in popular magazines, portals, and media houses such as Buzzfeed, The New York Times, Vox, BusinessWire, etc.
The company has become one of the leading and largest home retailers in the world.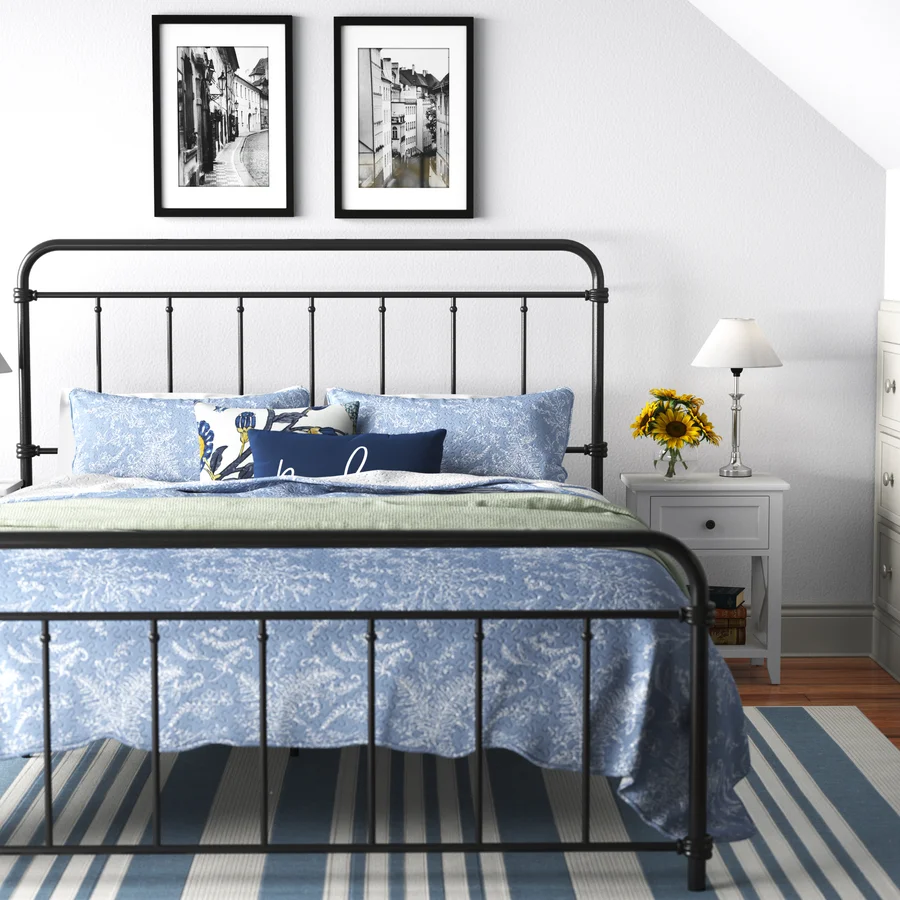 What All Does The Brand Offer Online?
Wayfair is largely known for its versatile range of furniture and home décor products, including living room furniture, bedroom furniture, office furniture, bedding and bath products, home improvement items, lighting objects, home decorative objects, rugs & carpets, organizers, kitchen products, and a lot more.
Here are the categories that one can find on the main website.
Furniture: Wayfair is known for its versatile and premium range of furniture. Here, the brand offers a complete range of living room, bedroom, kitchen, dining, office, entry, and game room furniture along with various designs, shapes, styles, and sizes. One can also shop by deals, styles, hot picks, and deals.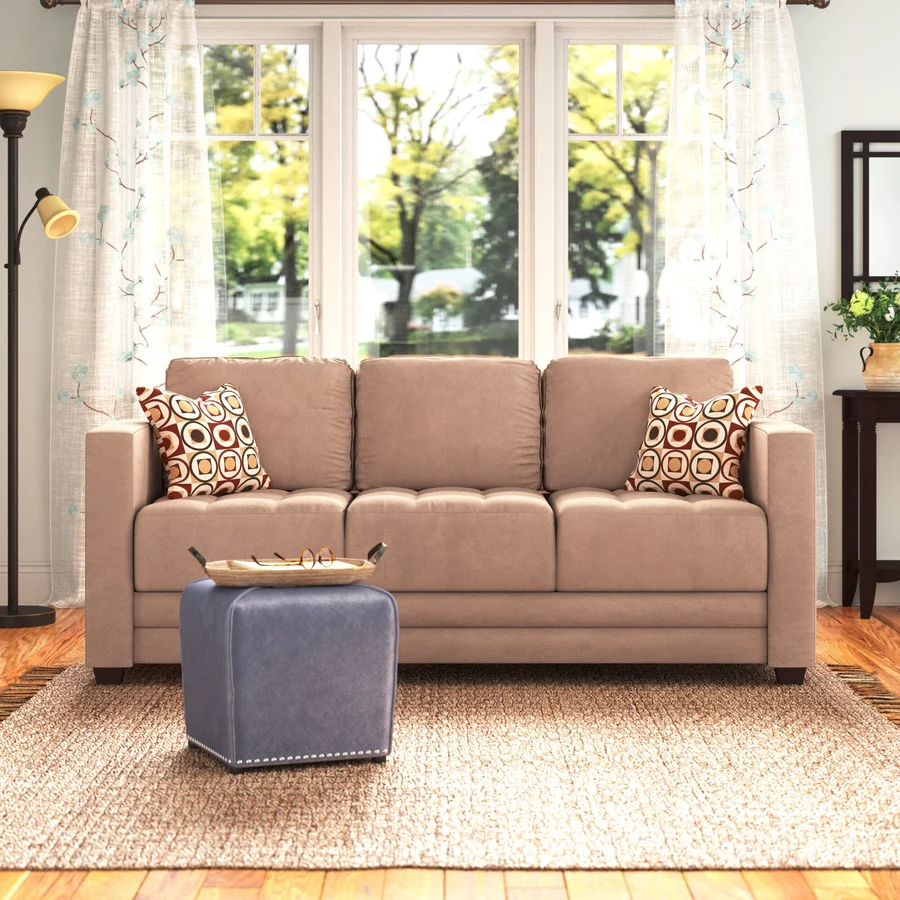 Outdoor: Here, the brand solely caters to only those customers who are looking for outdoor furniture and decorative objects such as outdoor furniture, shades, hot tubs, saunas, gardens, fencing and flooring, outdoor lighting, outdoor tableware, cooking products, etc.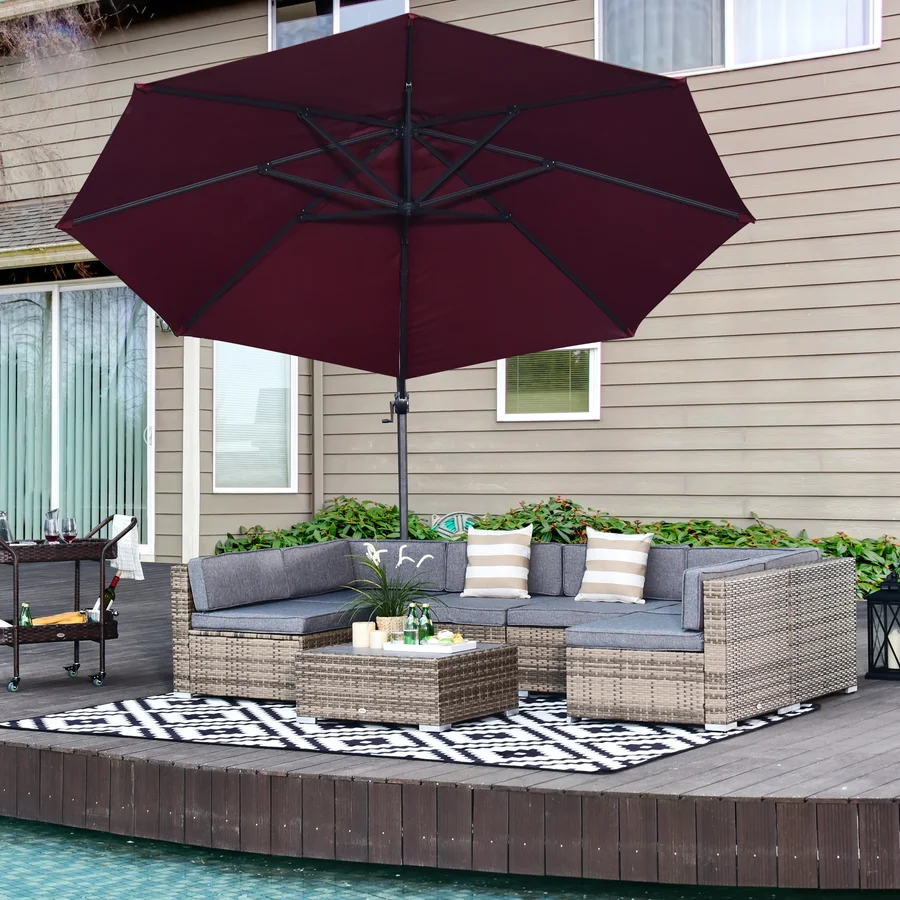 Bedding & bath: If you are planning to amplify your personal and restroom décor then here brand offers a wide range of bedding essentials, bath rugs, towels, mattresses, foundations, bath accessories, etc.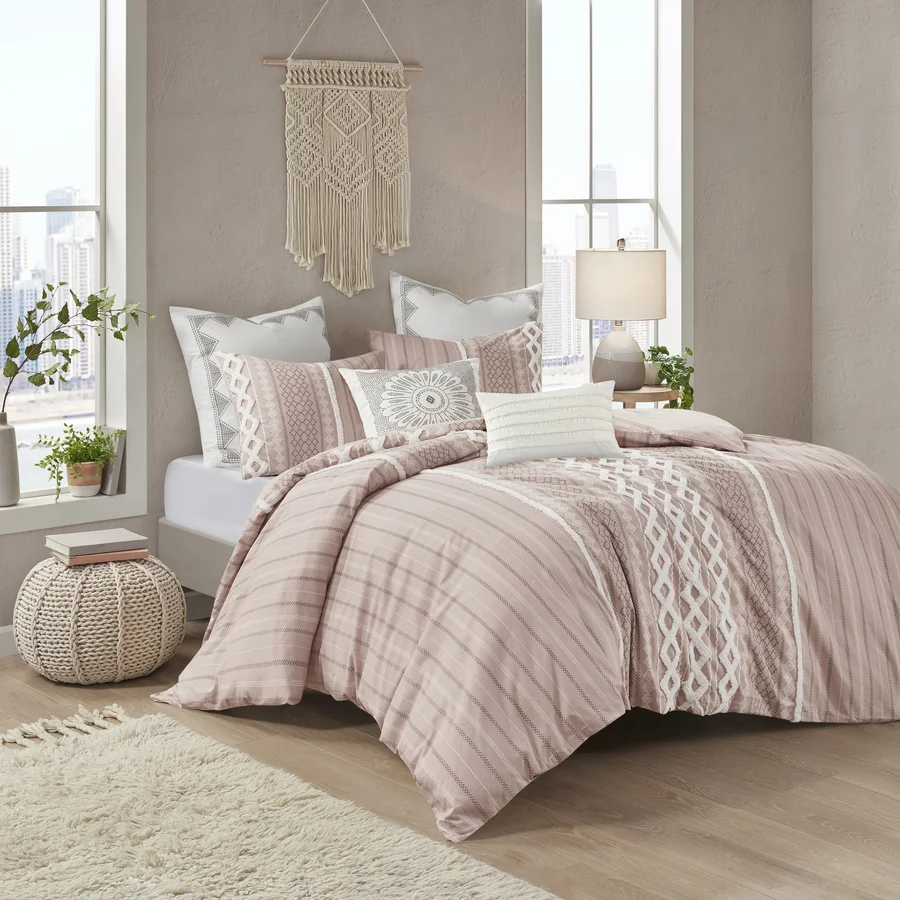 Rugs: If you want to amplify the décor quotient of the floor then you can pick a wide range of rugs, including area rugs, outdoor rugs, hallway runners, kids rugs, rug pads, etc.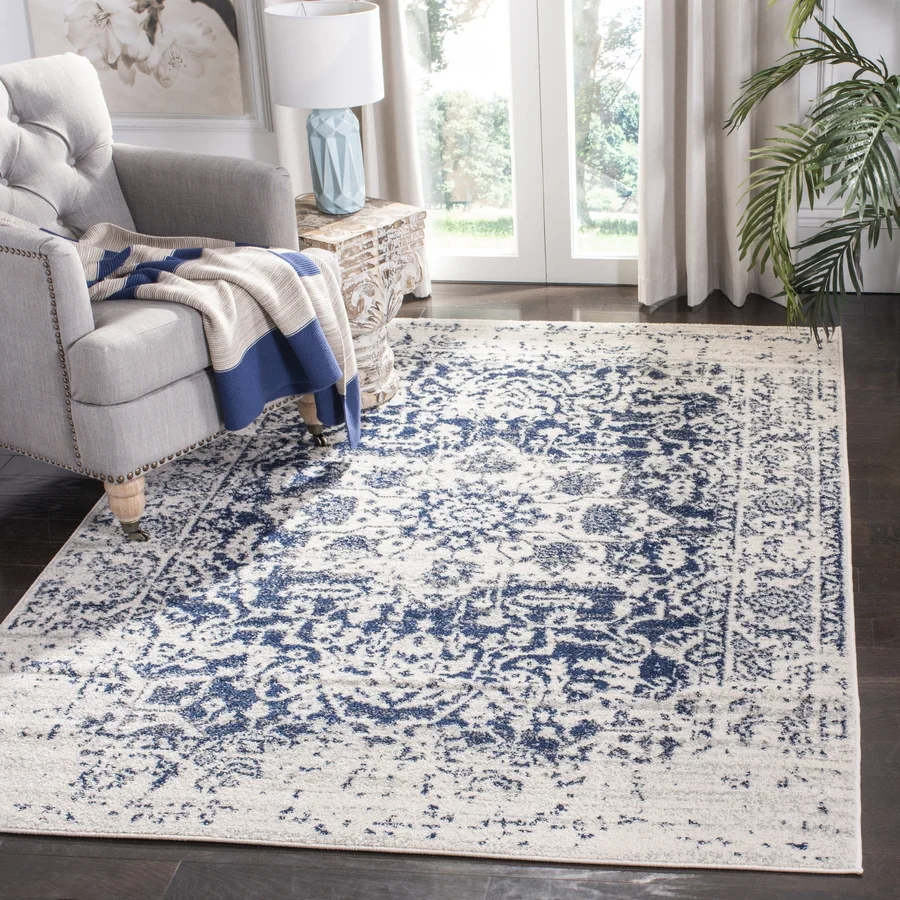 Décor & Pillows: Here, the brand offers a versatile range of home décor products and pillows such as home decorative objects, window treatments, art pieces, sculptures, wall décor products, candles and holders, artificial flowers and plants, decorative pillows, blankets, clocks, mirrors, and festive décor objects.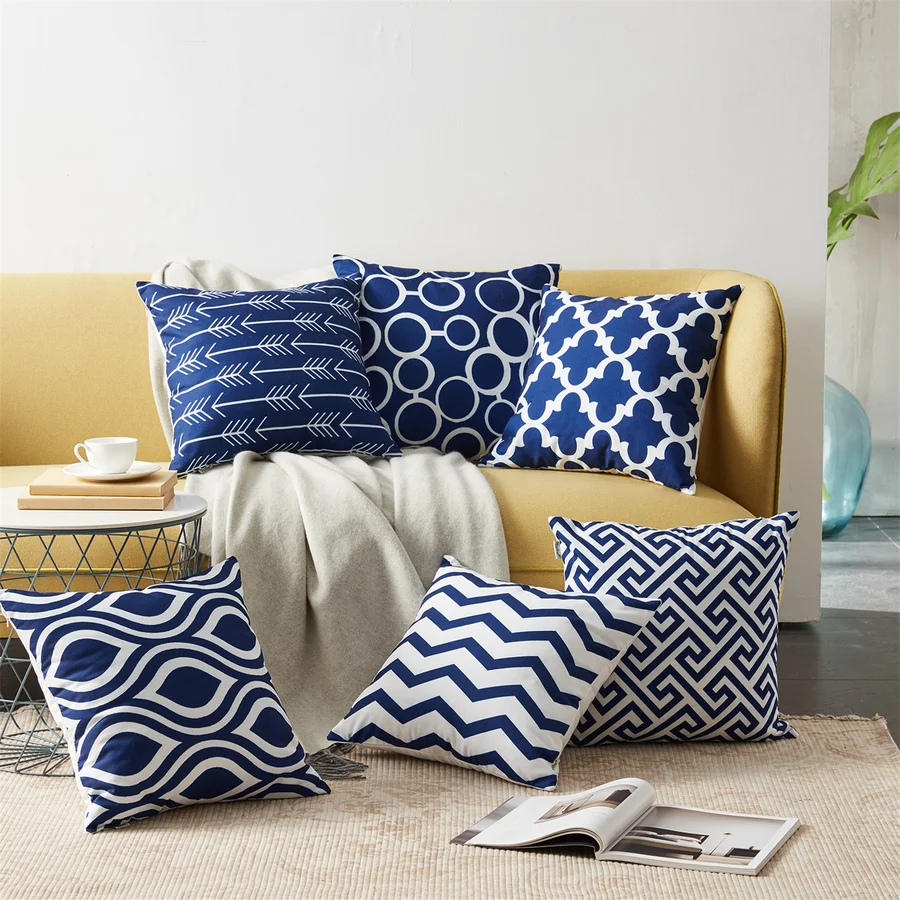 Organization: If you think you are unorganized then it's time to get organized with the brand's incredible organization systems and products such as containers, closets, drawers, shelves, laundry, etc. One can avail organization products for the kitchen, bathroom, closet, garage, outdoor, etc.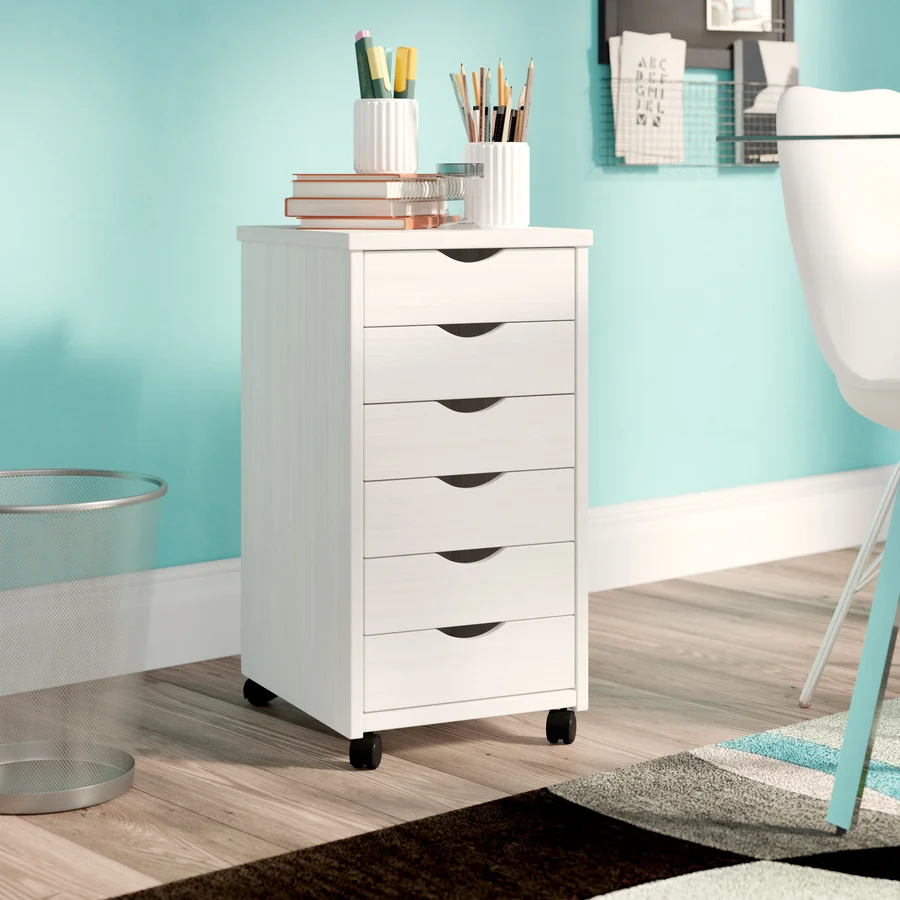 Lighting: The brand also offers a variety of lighting objects to amplify the décor quotient of any space. It offers a versatile range of ceiling lights, table lamps, outdoor lighting products, wall lights, LED lights, etc.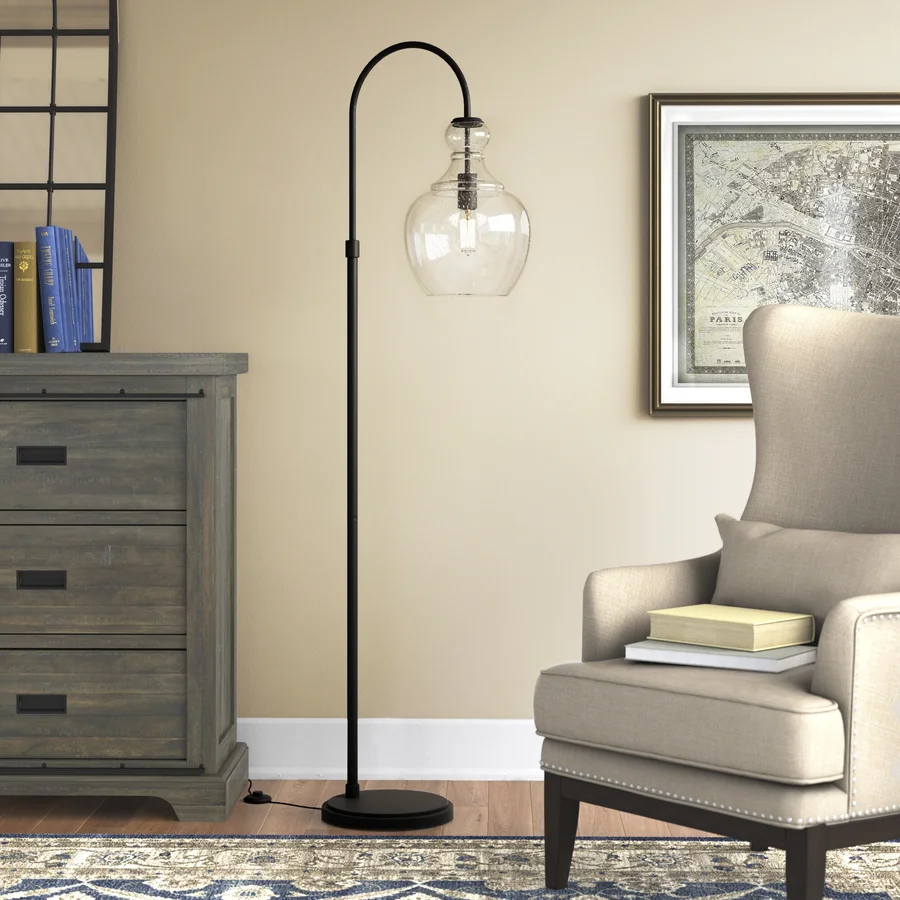 Kitchen: The brand also offers a variety of kitchen products and essentials such as tableware, cookware, bakeware, kitchen organization, small appliances, kitchen cabinets, bar accessories, serveware, utensils, etc.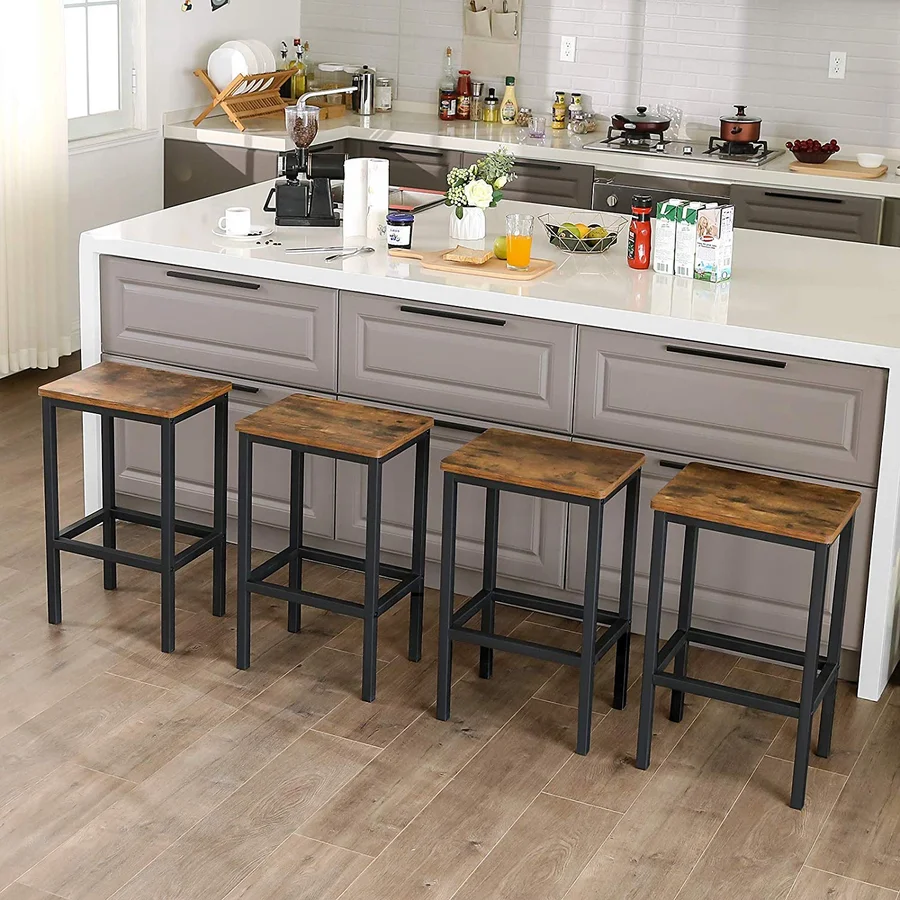 Baby & Kids: Under this category, the brand especially takes care of growing kids and their requirements for furniture and objects. Here, parents can find out a wide range of nursery furniture, toddler and kids bedroom furniture, kids playroom objects, nursery bedding, kids storage, backyard play, etc.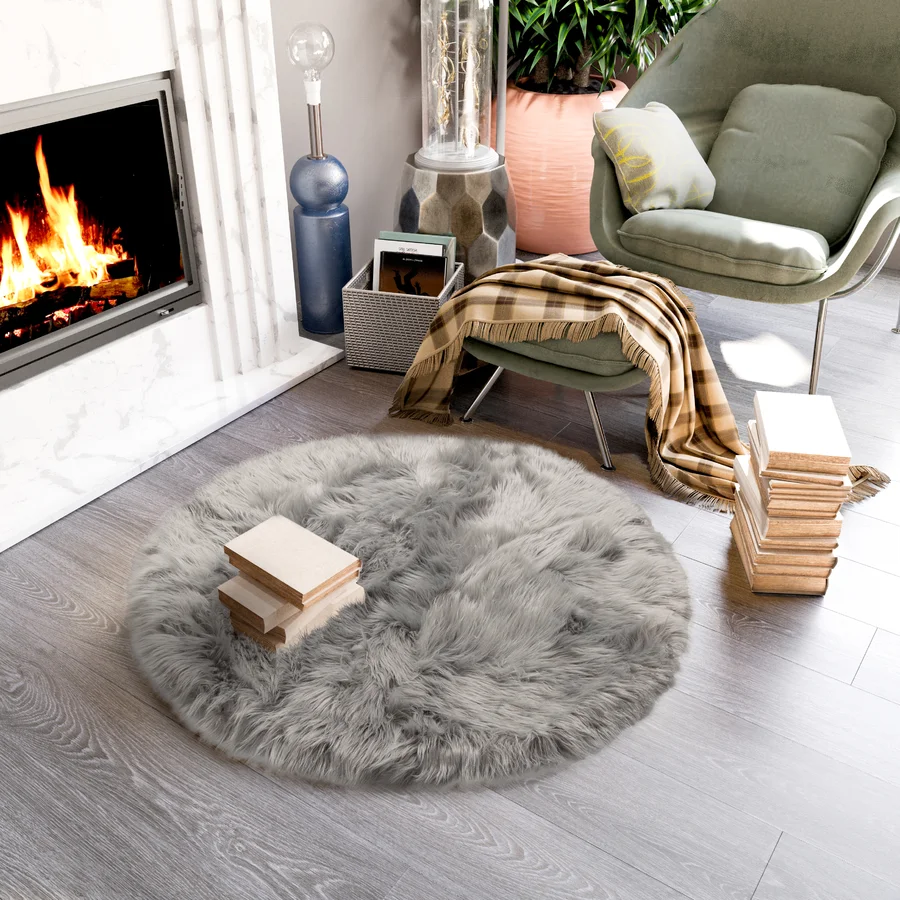 Home improvement: Here one can find out home improvement tools and accessories related to flooring, hardware, floor and wall tile, kitchen remodel accessories, wallpapers, etc.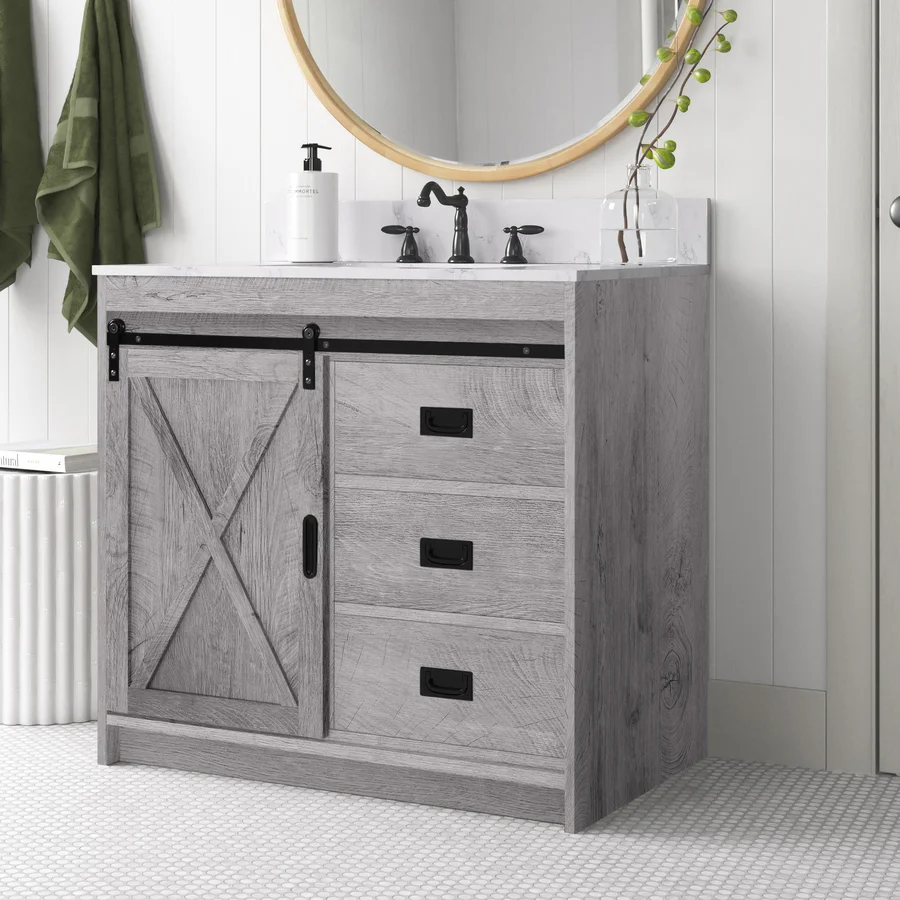 Pets: The best part is that the brand also covers pet furniture and one can find out a wide array of dog furniture, cat furniture, pet gates, bird cages, pet bowls, feeders, etc.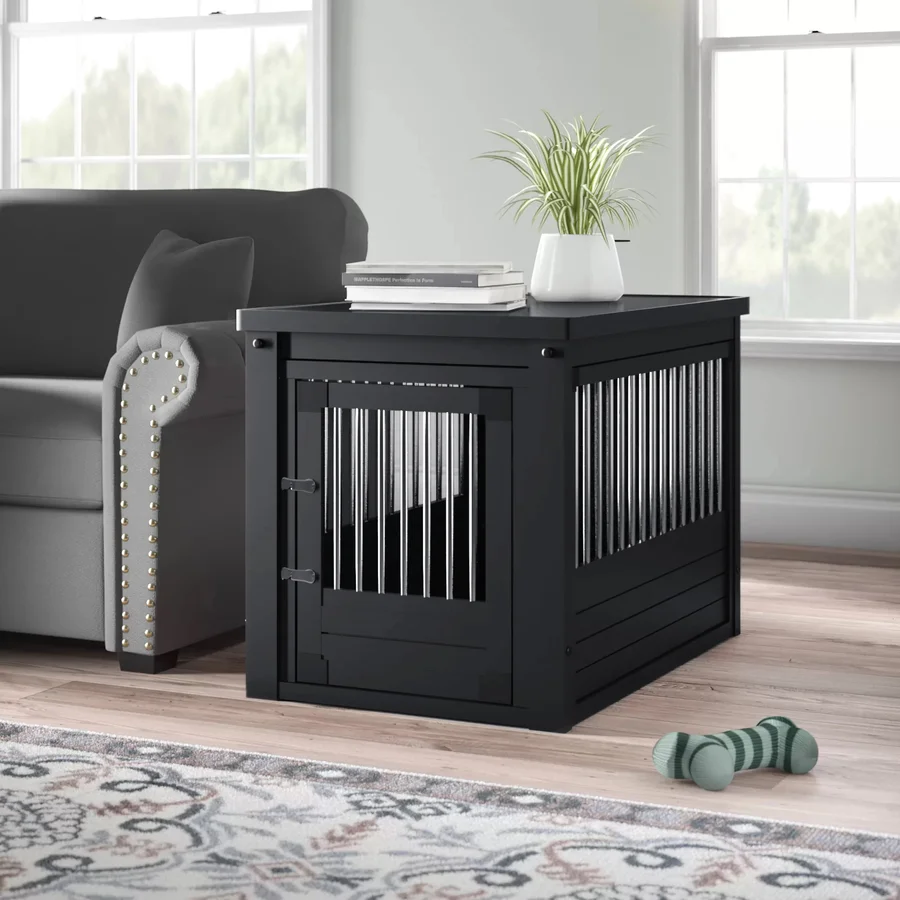 How does Wayfair Treat Its Customers?
Wayfair doesn't leave any stone unturned to bring amazing offers, deals, and discounts for customers every now and then. It keeps launching impressive offers that can bring a big smile to customers' faces and amplify their savings. Currently, the brand is offering:
Memorial Day Sale which offers up to 70% off on all products across all categories.
Outdoor furniture starts at just $199
One can avail up to 60% discount on Living room seating
The brand offers TV stands and living room tables for $80
The office furniture is now on up to 50% sale.
Parents can also grab  up to 55% discount on nursery and kids' furniture
There is a special Warehouse Clearout sale where customers can find incredibly stunning discounts.
There is a Closeout sale going on wherein customers can easily get over 80% off on amazing deals
There is also a special kind of sale for customers, I.e Open Box. Here one can save big by investing in unboxed and like-new products that are returned by customers.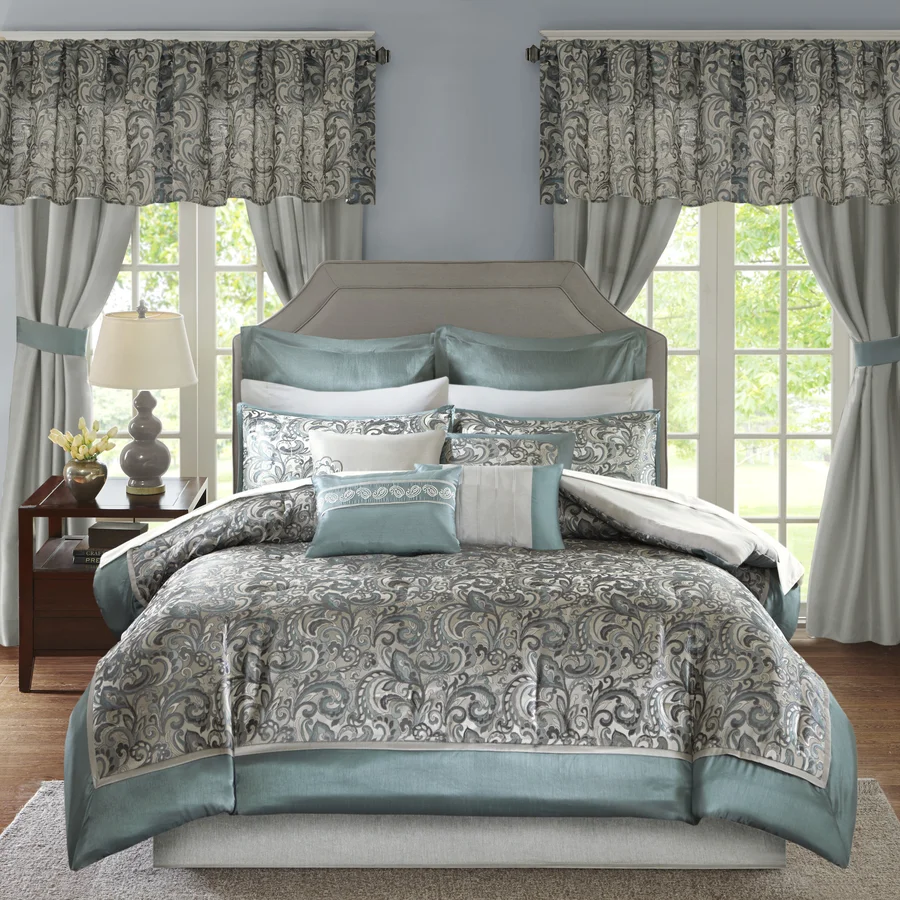 Here Are Some Wayfair Products Reviews
Wayfair Murphy Bed review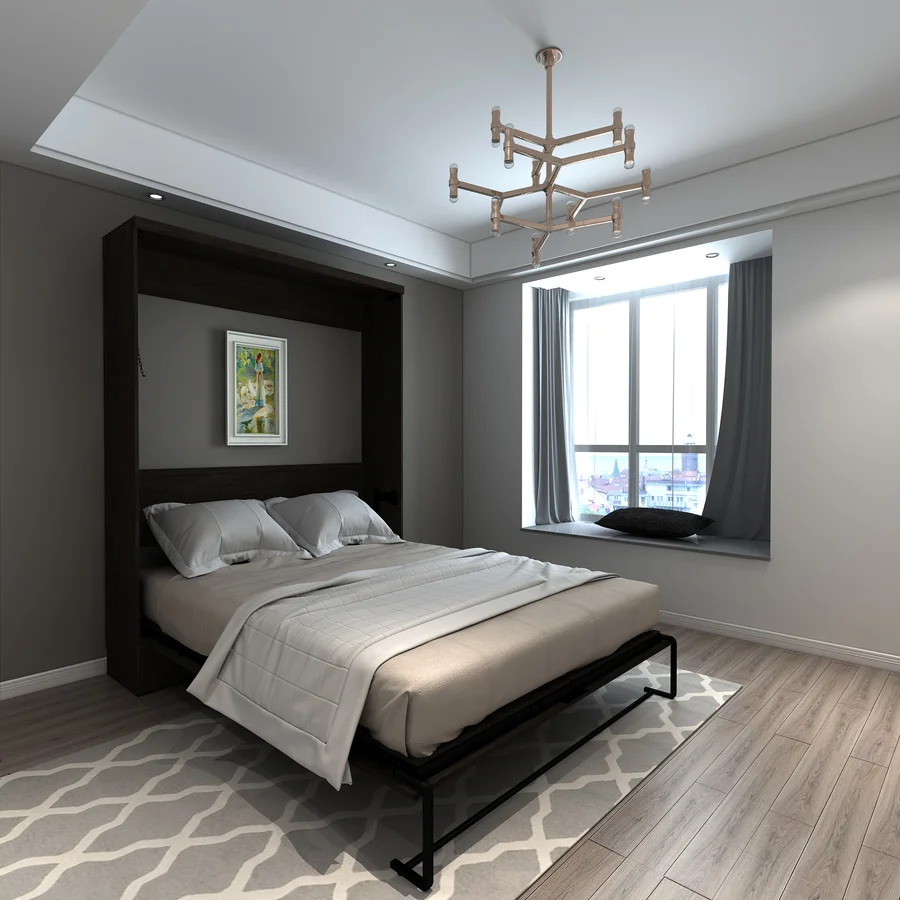 This is one of the best-selling bedroom furniture pieces from the brand. It has garnered amazing ratings from many customers. It's stylish, highly functional, and portable. One can easily fold and unfold it to save space during work time. It's made up of engineered wood and comes in a very ergonomic design. The brand also offers a 1-year warranty and slats along with a headboard.
Wayfair Ronaldo Polyester Armchair review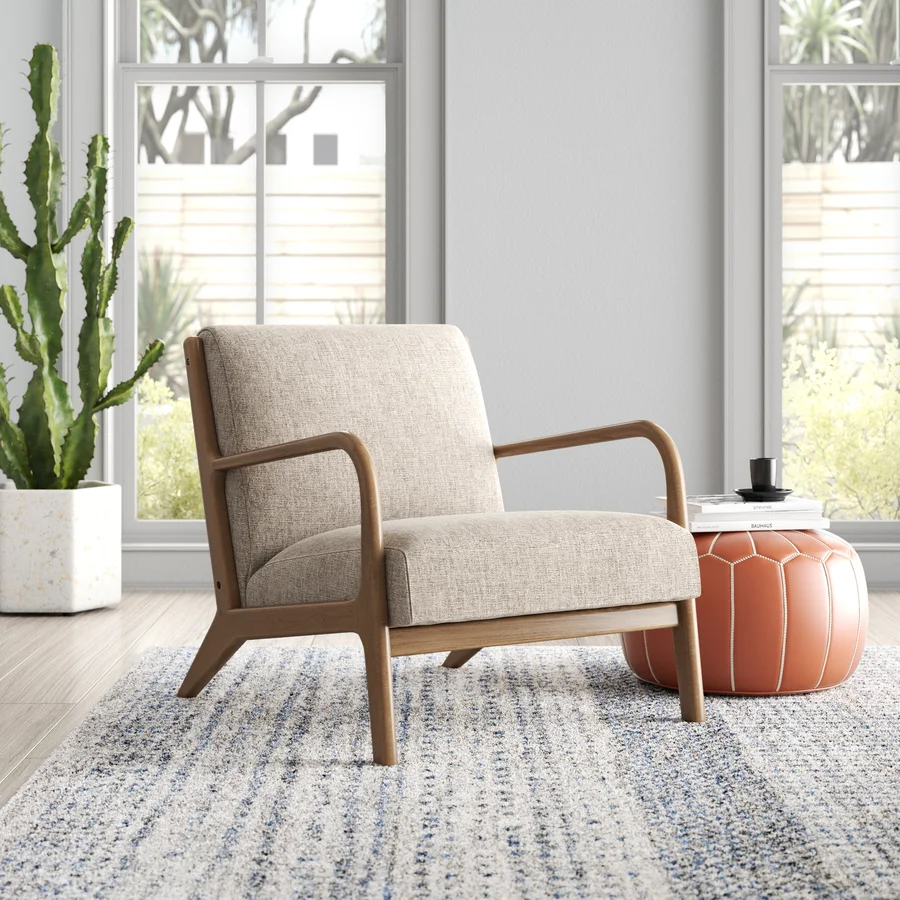 It is yet another very popular living room furniture piece that features a mid-century style and beautiful design. It is made up of sturdy wood and a neutral polyester blend combined with various glamorous colors to choose from.
Wayfair Forest Misty Jungle Natural Textile Wallpaper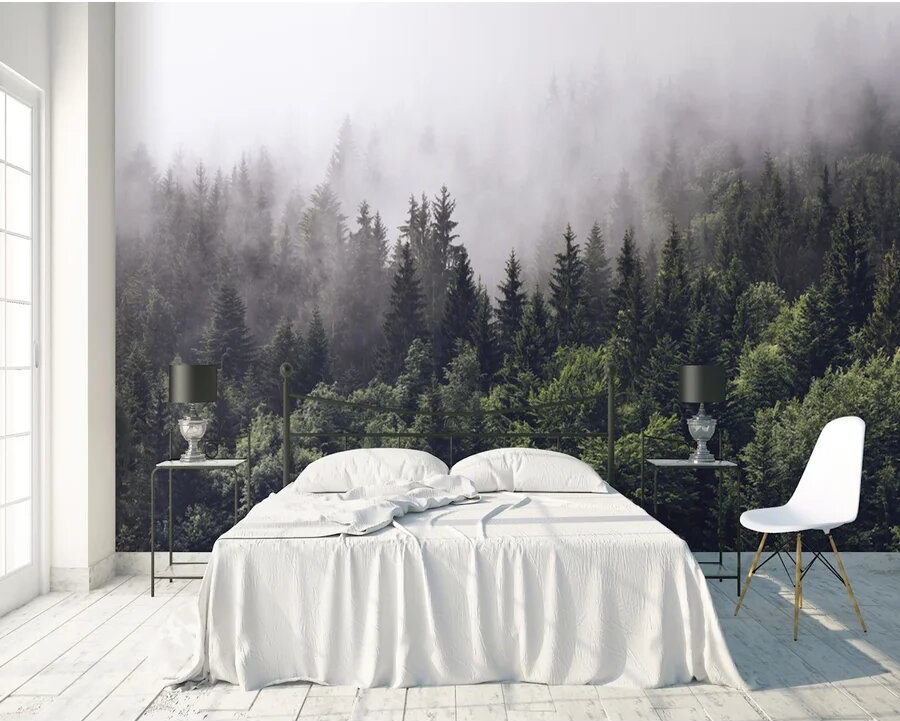 If you are planning to decorate your home by putting up wallpaper then look no further than this. It's a U.V and moisture resistant, non-pasted in nature, thermal and sound insulated, etc. The wallpaper comes along with glue to apply it hassle-free without facing any residue.
Wayfair Patio Folding Bar Table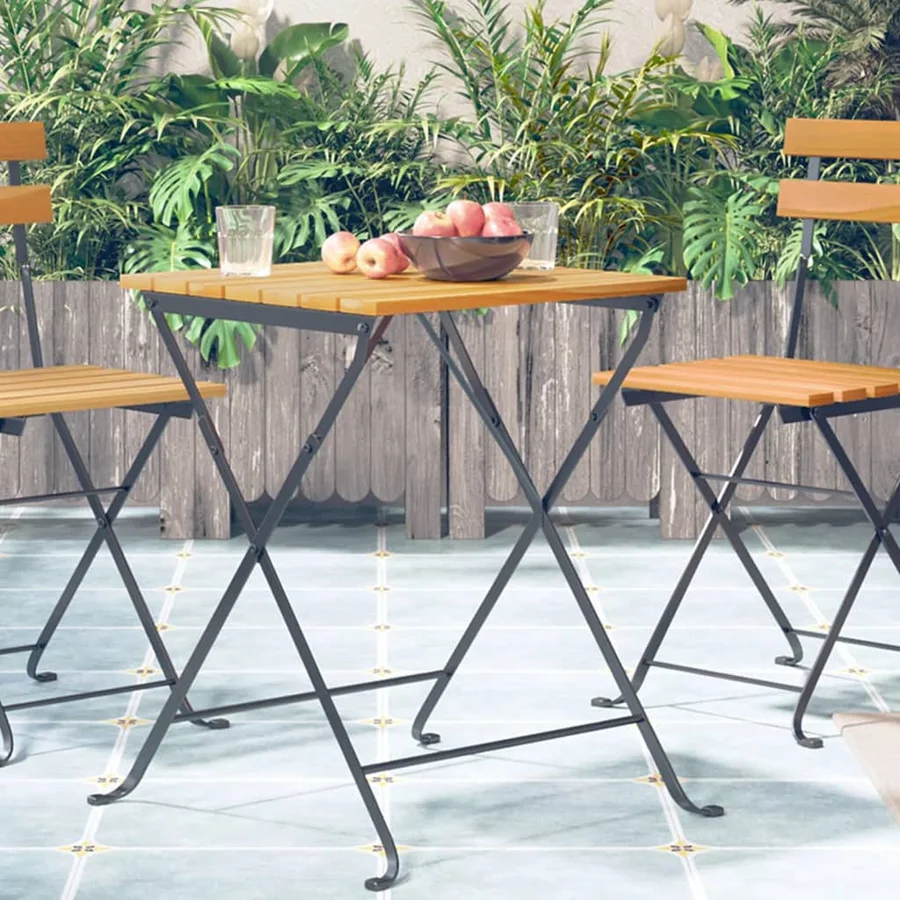 If you love to use the patio of your home for outdoor parties and get-togethers then get Joaquin patio folding bar table to add a touch of class and functionality to your backyard. One can easily fold it and move it here and there. It comes with folding and wheel features to make it super convenient for you. It can easily bear the weight of many bottles along with essential bar supplies to help you enjoy to the fullest during the patio or pool parties.
Wayfair Imani Velvet Convertible Sofa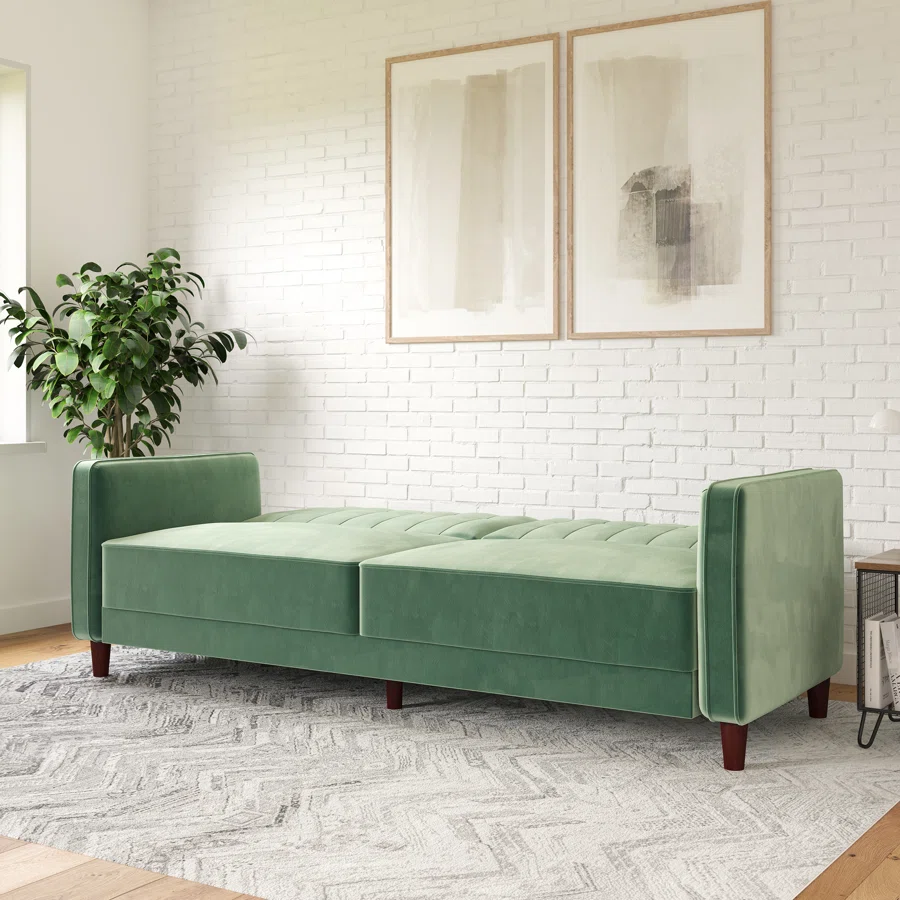 If you are looking for a convertible sofa for your living room then it's the perfect one for you. It is made up of engineered wood and flaunts faux velvet upholstery. When it comes to its functionality the sofa can easily be folded to make a super comfortable bed to sleep in. Since it's stuffed with premium foam one can get an immense amount of comfort while sleeping. One can buy in it 7 vibrant colors in different sizes and styles.
Should One Buy Furniture & Home Décor Products From Wayfair?
Well, Wayfair offers the best and most comfortable online shopping experience to customers. Whether it's any type of furniture for your space or any room or home décor objects, the brand offers everything under one roof to improve and style up your home.
The best part of the brand is that it doesn't forget to offer everything under a competitive pricing. Hence, for those who are looking for affordable yet premium quality furniture and home decorative objects then Mayfair is the best place to visit.
And, with the 30-days return policy and sizzling offers, one doesn't need to worry about anything.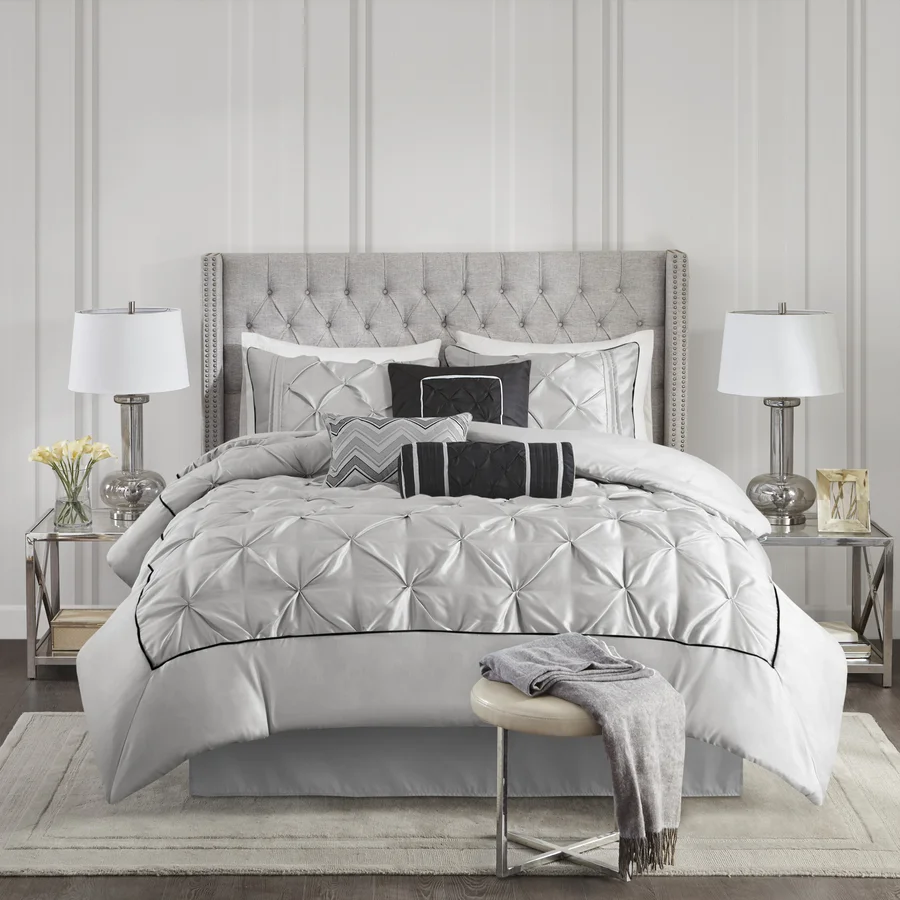 PROS
Millions of products to choose from
It caters to every budget group
Enticing rewards and offers
Free shipping above $49
30-day return policy
Good network of suppliers
CONS
Shipping fees deducted during the refund
Too many products to browse and choose
FAQs
Does the brand offer quality products?
Yes, every product offered by the brand is of high quality. There are many well-known sellers and suppliers in the brand's network that offer incredibly premium and versatile products across all categories.
Does it offer any brand-centric credit cards?
Yes, one can avail Wayfair credit card to shop online hassle-free. However, to get that credit card one must have a credit score of over 580 points.
Does it offer free shipping?
Yes, the brand offers free shipping. However, to avail of free shipping the order value should be over $35.
How to return the products?
Wayfair offers a 30-days return policy. However, as per the return policy:
The products should be in excellent condition.
They must have original tags and packaging.
While placing a return request, the return shipping fees will get deducted from the refund amount.
How to get in touch with customer care?
It's very easy to get in touch with a team of customer care support. Simply call on 844-981-1231 for a voice call. However, the team is available only till midnight EST.