Stitch Fix Review
In today's world, buying clothes is not an easy task. In such a hectic lifestyle, it's quite difficult to spare time for shopping for clothes. On top of that, with so many styles, designs, and brands to choose from, it's quite cumbersome for people to get the best clothes within a few clicks. Many people are so obsessed with fitting and perfection that they rather prefer to go for tailoring instead of buying readymade clothes. They just don't want to get into rounds of alterations or size issues. Hence, they prefer to stitch their clothes from a tailor rather than buying readymade branded clothes. For such people, Stitch Fix acts as a savior. The brand simplifies the process of getting hands on the perfect clothes as per your size, style, and details. One doesn't need to waste hours shopping for clothes via online or offline stores. Just visit Stitch Fix and get clothes as per your choice without beating around the bush.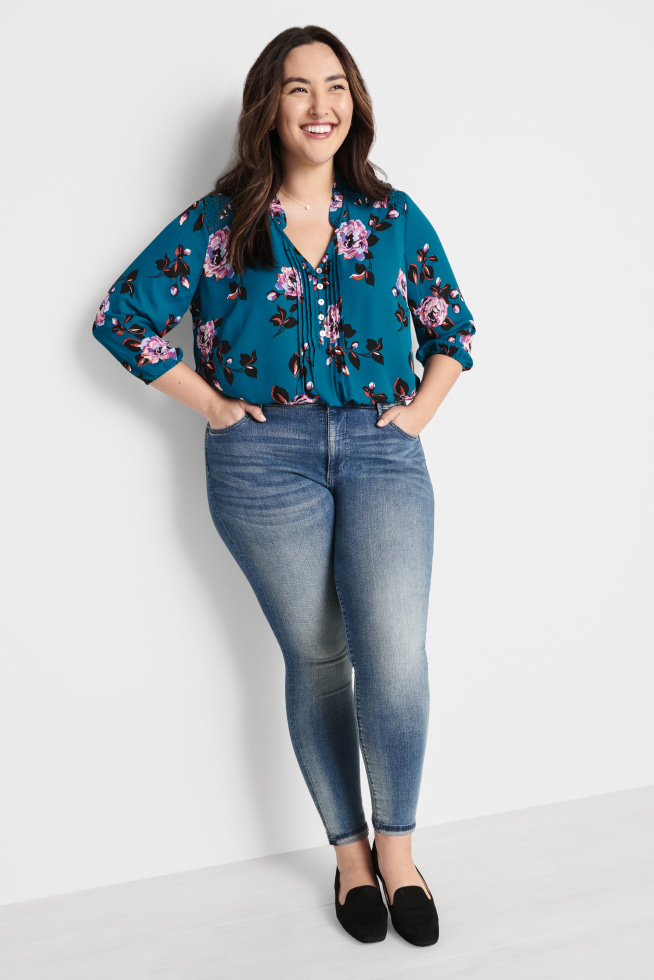 About Stitch Fix
The brand offers personalized and customized clothing as per one's specific requirements. It keeps one's taste, styling, fitting, requirements, and lifestyle on priority while designing clothes for them. The brand brings an innovative method to design personalized clothes with the help of the latest technology in the market. Hence, the brand is committed to offering the highest quality of clothes without compromising the style, size, and lifestyle of a person. One can save time, effort, and energy by choosing a brand to offer personalized style.
Stitch Fix came into existence in February 2011 in the United States of America. It was founded by Katrina Lake and Erin Morrison Flynn. Initially, it was named Rack Habit and started its operations from a small apartment in Cambridge, Massachusetts. It started its services only for women. However, slowly and gradually it expanded to kids, men, plus sizes, maternity clothing, etc.
Despite being new, the brand generated a profit of $1 billion in 2018 and acquired 3.4 million customers by the end of June 2020. Currently, Stitch Fix has over 11,260 employees working in its various departments.
Stitch Fix has a team of stylists having years of experience in fashion and garments. Every stylist knows how to create a unique style statement while meeting the requirements of every customer.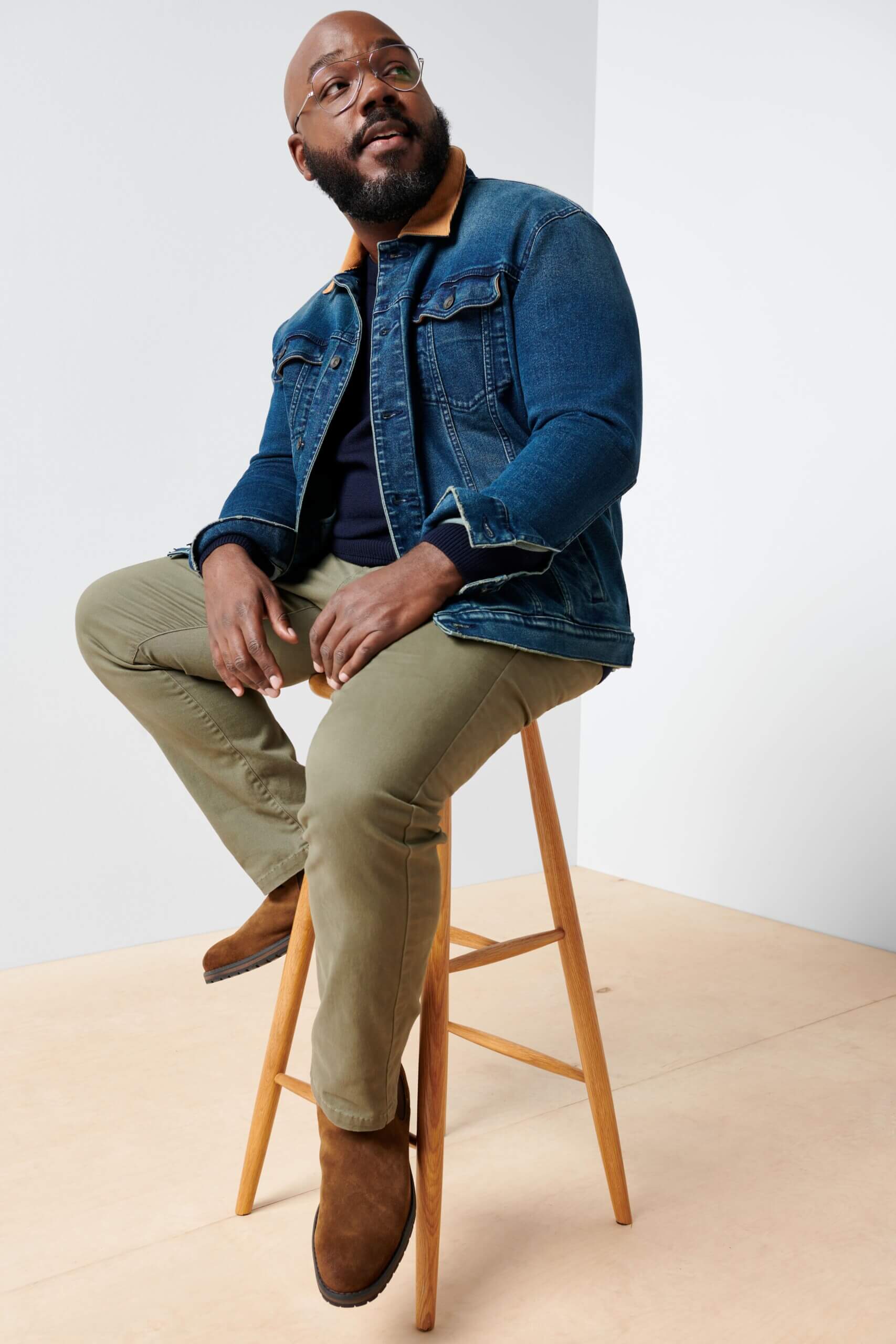 How Does It Work?
It works as an online personalized styling service. It lets users try specific clothes of their choice right in the comfort of their home without taking any subscription. Here are the steps to get started:
All you need to do is to signup at Stitch Fix via an app that can easily be downloaded through AppStore or PlayStore.
Once you are signed in, the team of stylists working at Stitch Fix will determine your responses via a style quiz, containing a set of questions as per your preferences. Here, you need to pick the clothes as per the size and taste.
Your selected clothes will be delivered to your address to try and take the decision. You can keep the preferred ones and return the rest to Stitch Fix.
After that, you can also signup for continuous deliveries or raise a request for a box as per your preferences.
All you need to pay is a small amount of styling fee along with the price of the clothes that you are going to keep with you.
The best part is that the brand doesn't charge any shipping, exchange, or return cost.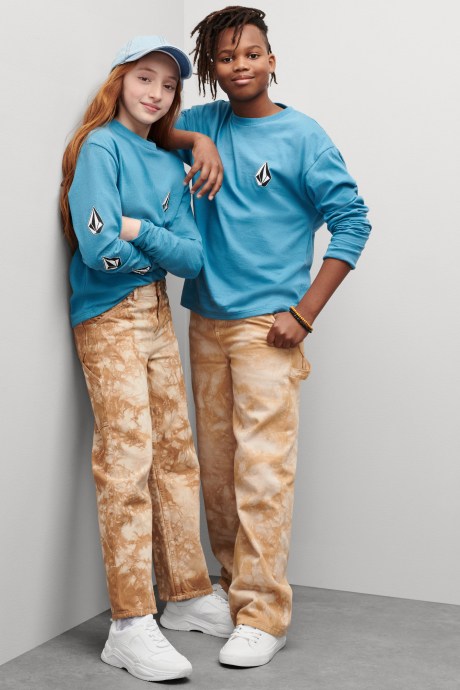 All About the Style Quiz During the Signup Process
Stitch Fix runs a unique style quiz to help customers know their style. It also helps the brand to design specific styles of clothes as per customers' preferences. Here is the complete process that customers need to go through while participating in the special style quiz.
Once you land on the website, the brand will give you a few introductory questions about the time and effort you invest in shopping, what exactly you feel about shopping, do you often try out new styles, etc.
Once you answer the introductory questions, you will be asked to register yourself and fill out the style profile.
The style profile will help you to know your style, customize your fitting preferences, pick brands or places that you choose for shopping clothes, describe your style, designs that you love, etc.
Then it will ask you about your budget for every category. You can choose the price range for every category, including shoes, clothes, accessories, etc.
In case you ask for a fix then the brand sends you a selection of clothing products.
One has to pay $20 as a styling fee for every order. The fee is for the stylist's time, efforts, and expertise to design a personalized clothing kit for you.
The best part is that it's not a subscription-based model. In case someone wants automatic deliveries every month then he can signup for it.
The brand also gives you a special selection of 5 pieces. Your stylist will pick over 20 clothing pieces and you can easily preview them in the email.  If you won't like any of the pieces then the stylist can change them for you. Else, you can pick your favorite ones during the delivery.
If you want to return or exchange any of the products then do that within 3 days of the delivery.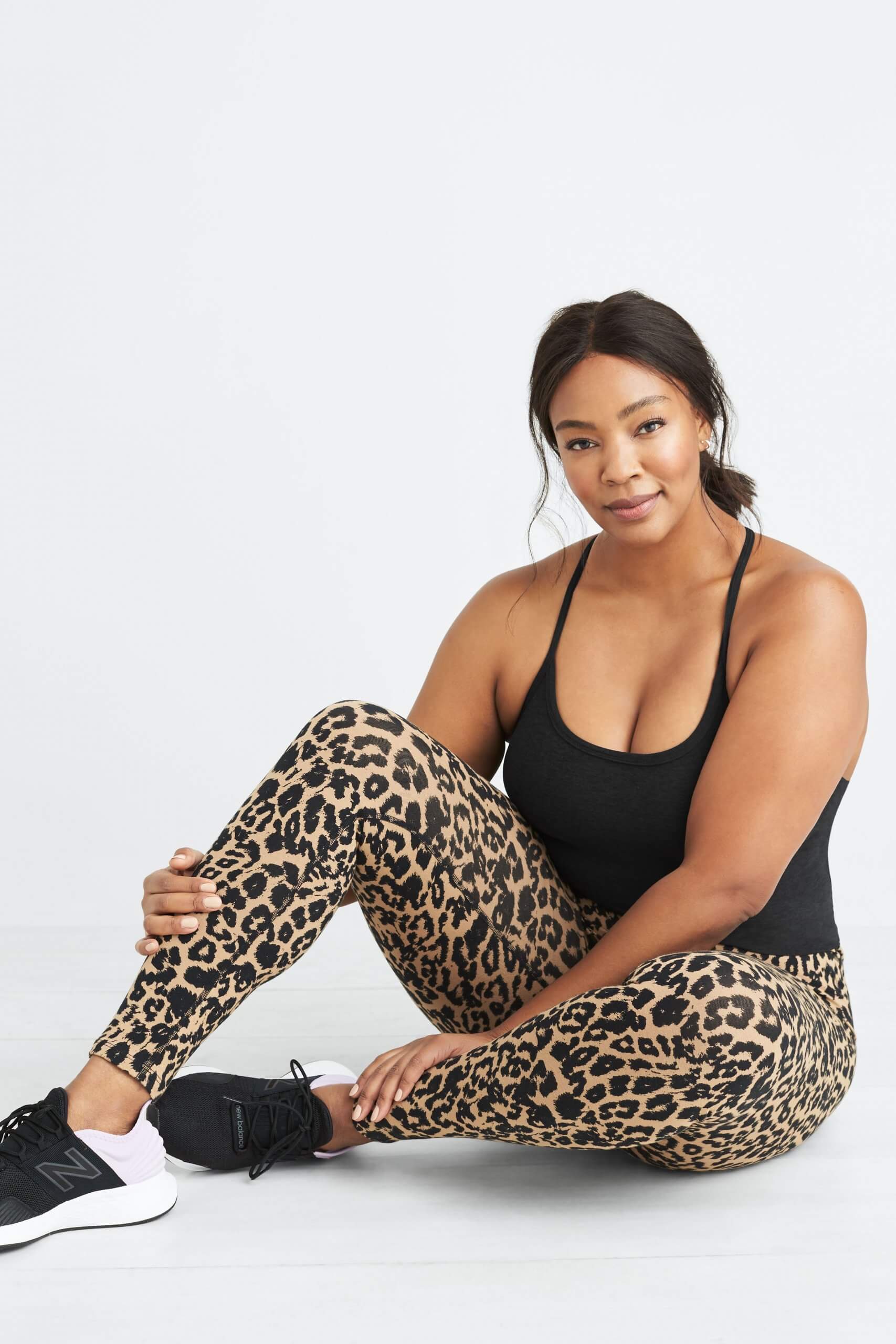 What Do You Get At Stitch Fix?
Stitch Fix broadly offers 3 categories on the website:
Women's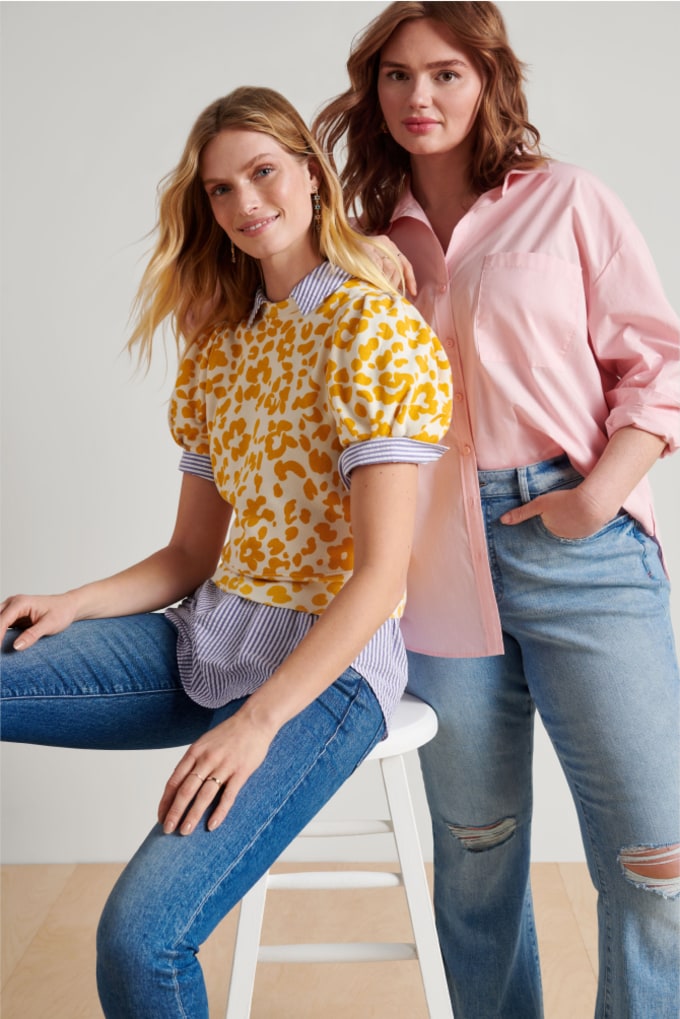 Here, women can find out a good range of athleisure, summer essentials, dresses, accessories, jewelry, shoes, etc. The brand offers a wide range of sizes, including 0-24W, XS-3X, etc. Stitch Fix never runs short of variety and collection. One can find out various brands, including Kate Spade,  Cole Haan, Sperry, Dolce Vita, etc.
Men's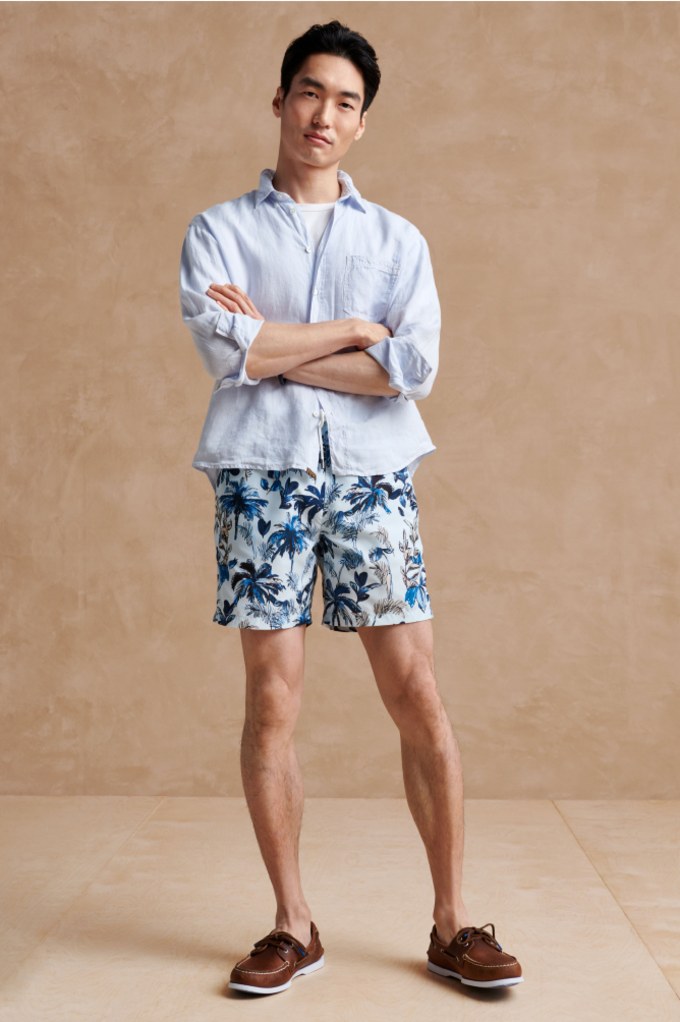 Here, men can find out over 1000 brands to choose from. Stitch Fix leaves no stone unturned to offer a versatile range of clothing products, accessories, etc as per your preferences and style. Men can find out sizes from XS-3XL.
Kids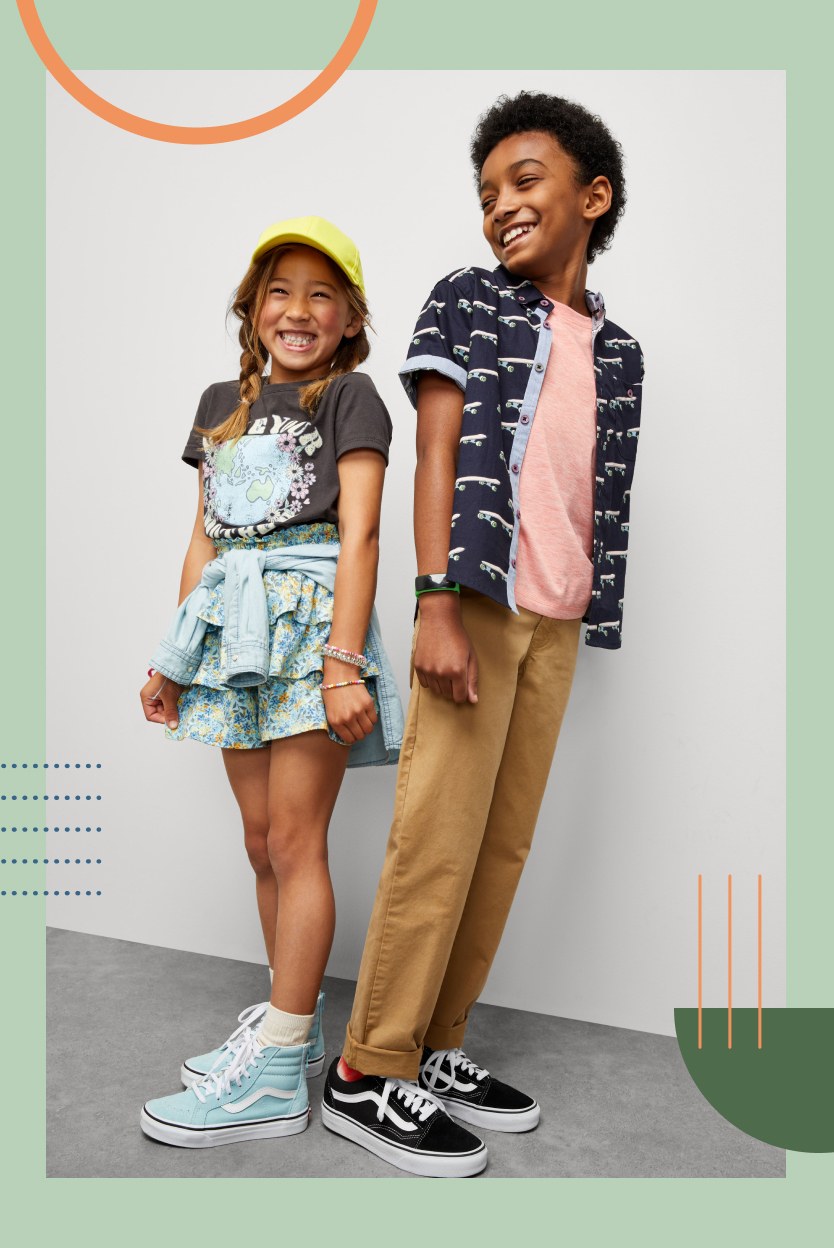 Nowadays, kids are also very choosy about their clothes. Hence, Stitch Fix gives them an option to pick clothes as per their preferences. They can pick from over 1000 brands, styles, sizes, designs, etc. From athleisure to sports to casual wear, the brand offers everything. In fact, they can also pick their favorite accessories as per their age group. The brand offers sizes from 2T to 14.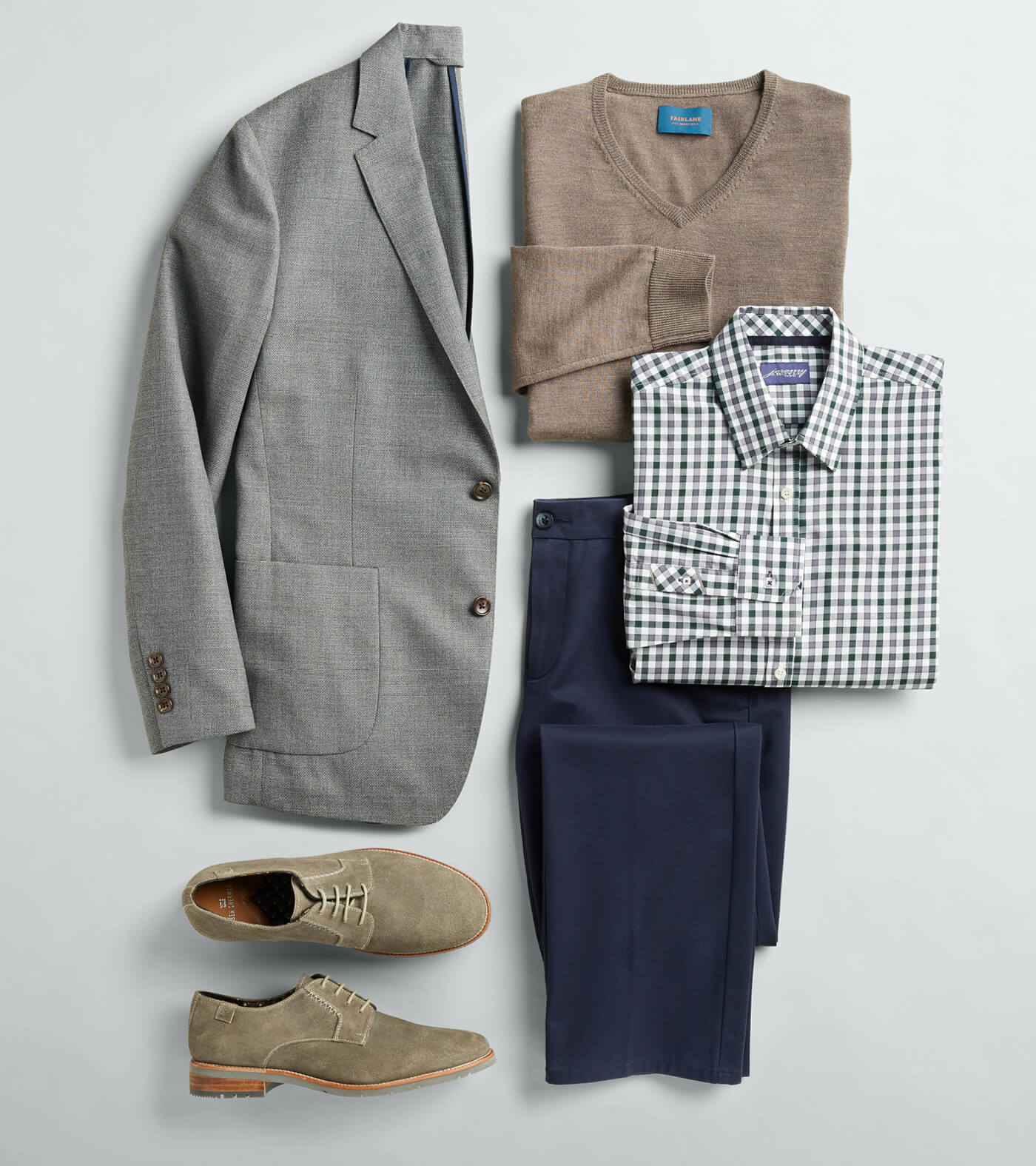 Does Stitch Fix Offer Special Sizes?
Yes, Stitch Fix offers various plus sizes suitable for every body type and lifestyle. The brand offers up to 24W and 3X sizes along with free shipping, return, and exchange policy.
Now everyone can flaunt their style without feeling embarrassed with the help of the Plus Size category by Stitch Fix. The brand offers plus sizes in almost every price range and category. Women can easily find out curvy clothes and men in extra large sizes in jeans and shirts without facing any problems. Just pay a $20 styling fee to get professional and expert help from our team of stylists in getting the best plus sizes.
Along with that, the brand also offers an exclusive range for:
Petite
Maternity
Big & tall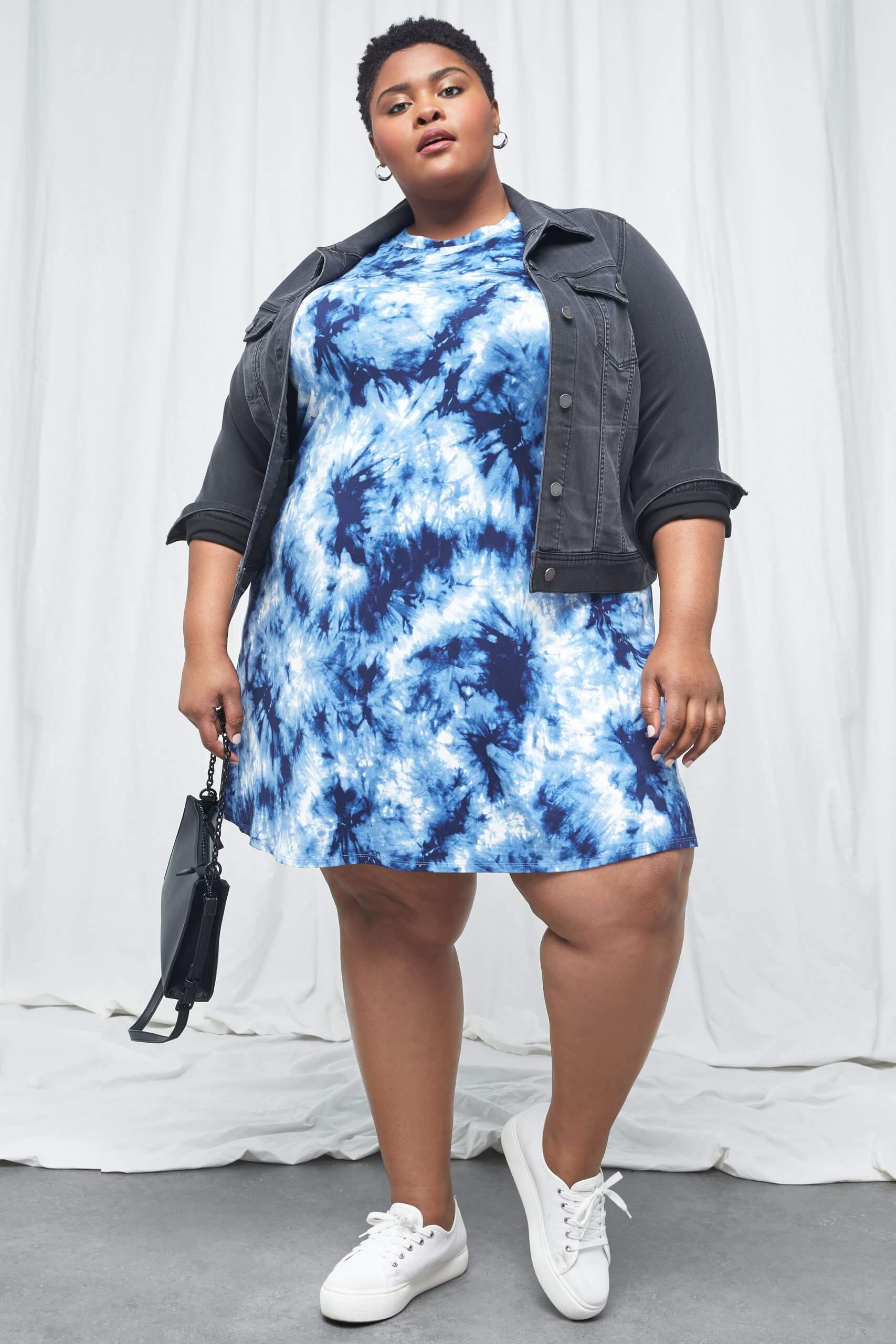 Does Stitch Fix Charge for Shipping, Returns, and Exchange?
The best part of the brand is that it offers free returns, exchanges, and shipping. If you don't like any product then send it with tags within 3 days of the delivery.  Similarly, one can exchange also within 3 days of delivery. There is no shipping charge by the brand.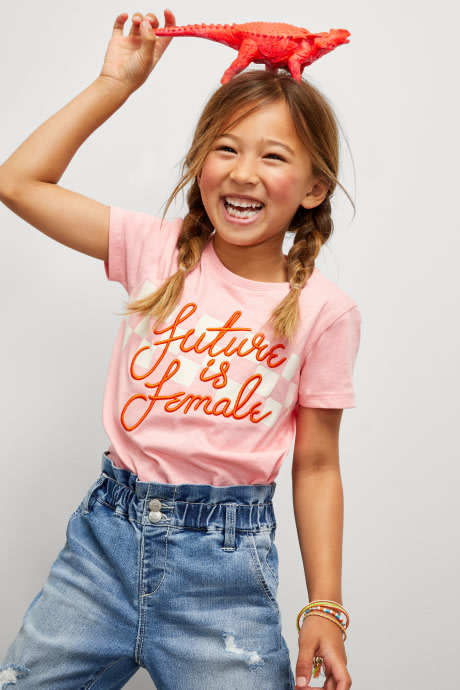 Stitch Fix Special Promotions & Offers
The brand offers a special promotion wherein one needs to signup with their email address to get a $20 credit on the first purchase. However, the credit needs to be redeemed within 7 days of receipt.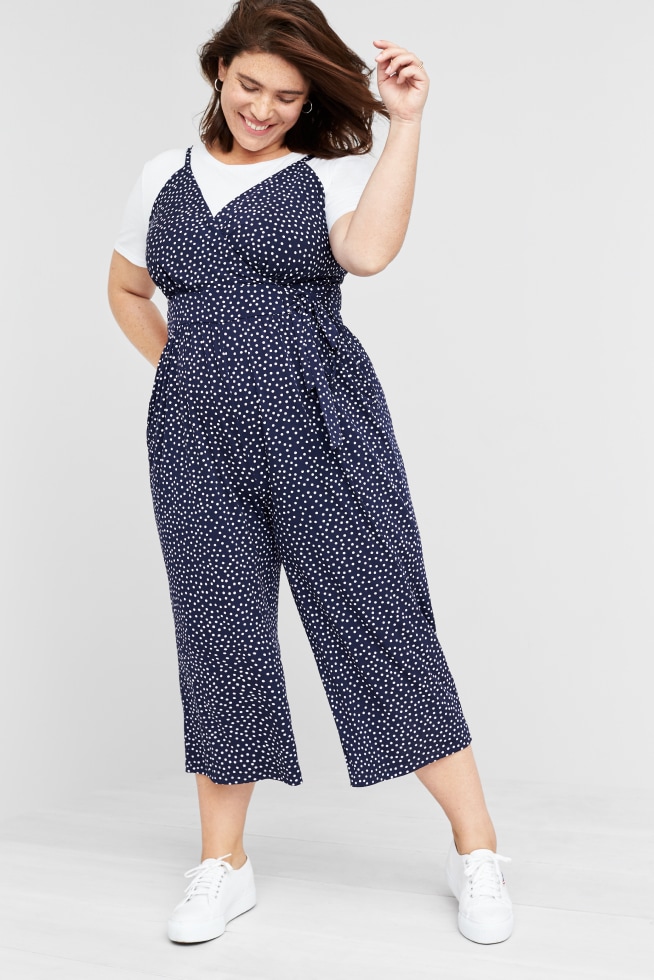 Stitch Fix Blog
The brand also has a special blog section for men, women, and technology.  The blog section is designed to help buyers and netizens to know about the latest fashion trends, tips to wear different types of clothes, etc. It also gives styling tips, advice, top picks for every season, tutorial guides on dressing for a special occasion, etc. Moreover, users can also check out the technology blog based on engineering, algorithms, automation, etc.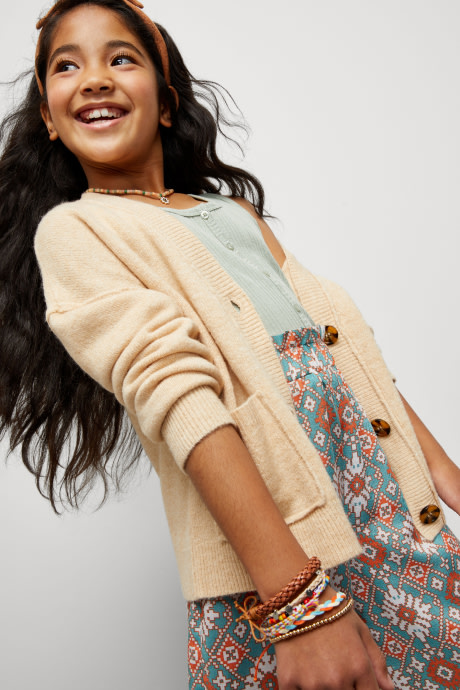 Stitch Fix Promotes Sustainability Through Its Social Impact Campaign
Knowing the drastic climate change all across the world, the brand is making efforts to call for sustainability through its Social Impact campaign. Here, the brand consistently brainstorms innovative ideas to bring more sustainable ways to protect the environment, natural resources, and overall planet. The brand has the vision to create sustainable products in the future to make the world a better place to live.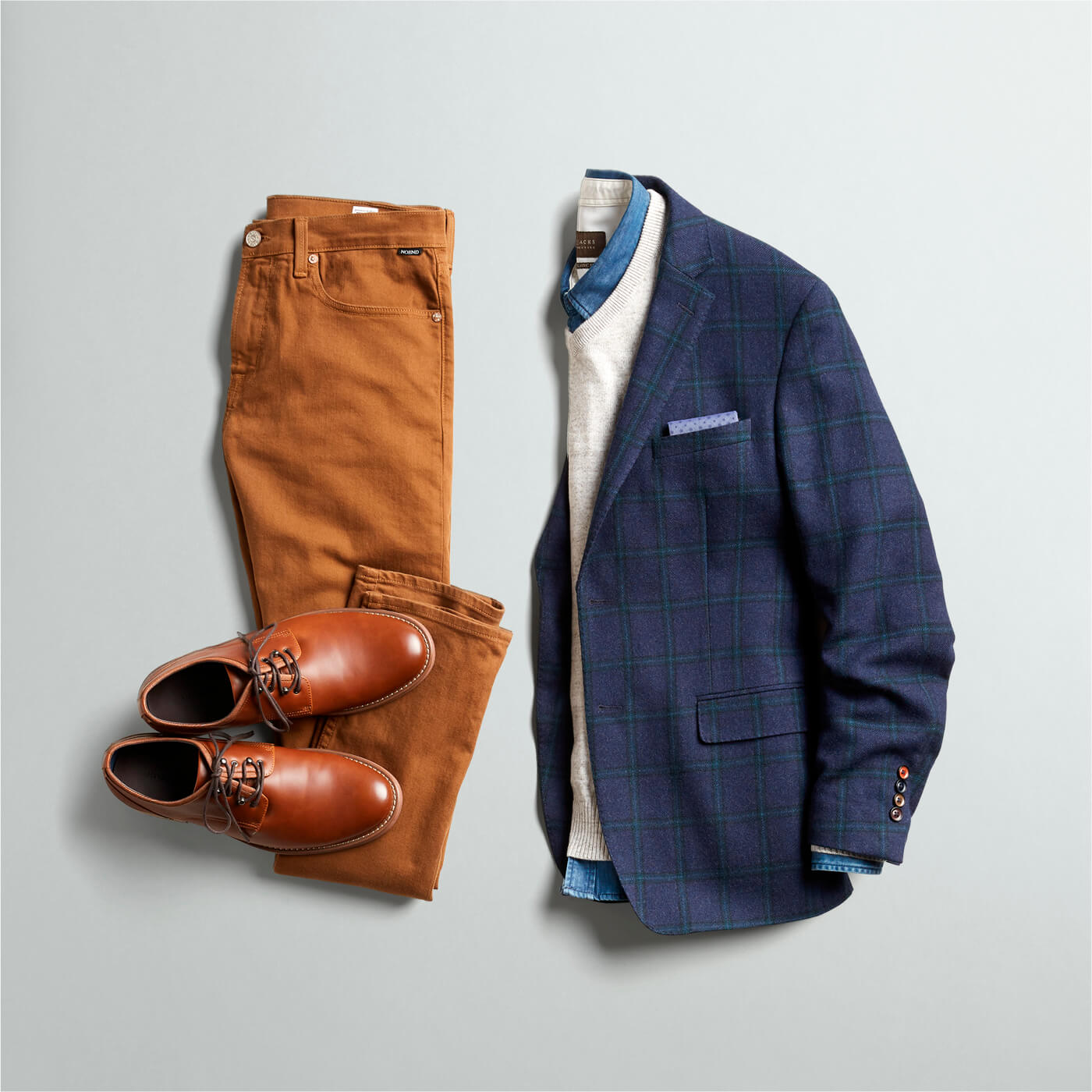 FAQs
Where does the brand ship?
Currently, it's shipping to almost 50 states in the U.S and all the territories. As far as international shipping is concerned, the brand ships to the United Kingdom.
Are automatic deliveries a mandate?
No, one doesn't need to take a monthly subscription. One can easily set up a Fix as per their requirement. Currently, the brand offers various options for automatic deliveries, including every 2-3 weeks, every month, alternate months, etc. One can also cancel the automatic delivery anytime.
How much does it cost?
There is a variety of prices offered by the brand. However, one can easily set their budget and price range as per the category. The price range for women's and men's products ranges between $25 and $500.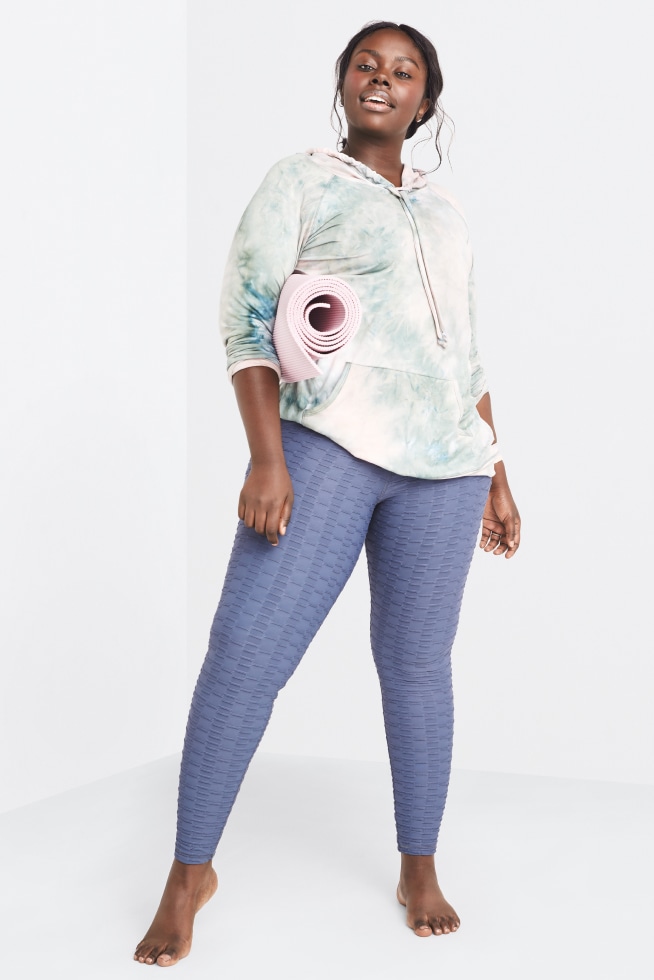 Final Thoughts
If you want to upgrade your wardrobe every now and then without making much effort then Stitch Fix is meant for you. One can easily hire a stylist to feel like a celebrity. By paying a nominal fee of $20, one can get their preferred clothes right at their doorstep without making any effort. The best part is Stitch Fix offers over 1000 brands to choose from. One can easily get the best clothing pieces as per their budget with free shipping, returns, and exchanges. Hence, it's highly recommended for fashionistas, professionals, and ardent shoppers.