IHG Hotels & Resorts
When it comes to hotels and resorts in the world, many travelers and guests go by the brand name. Almost everyone loves to stay in a branded hotel where services and amenities are class-apart. In fact, budget travelers also want a hotel with a good reputation and rapport in order to stay away from fraudulent activities. Hence, picking up the right hotel is the most important aspect of a happy stay. After all, you are going to stay there for a couple of days. Today, we have many premium hospitality brands in the world that have taken the hospitality industry to the next level. These big hospitality brands offer a number of budgets, mid-range, and premium hotels and resorts all across the world to accommodate the requirements of every guest/traveler. IHG Hotels & Resorts is one such popular hospitality company in the world. The British hospitality company has a headquarter in Denham, Buckinghamshire, England. It's listed on the stock exchange with the name IHG.
About IHG Hotels & Resorts
It was founded by Juan Trippe on 15th April 2003. Currently, the prestigious hotel group has over 6,028 hotels in the world with over 884,820 rooms. The number of employees working with IHG hotels and resorts is 350, 000. According to the company, the total revenue recorded in 2022 is $2.907 billion. The brand has a presence across 100 countries in the world. According to the company reports, it's already planning to build over 1900 hotels in the coming years.
IHG hotels & resorts have an office in America as well. It's located in Dunwoody, Georgia, and Greater Atlanta. For South East Asia and Korean region, the offices are located in Australasia and Singapore. However, India and Middle East & Africa offices are located in Dubai.
Precisely, IHG Group runs 17 brands in 4 categories all across the world. The brands and the categories are:
The Luxury & lifestyle collection
Six Senses hotels, resorts, spas
Regent hotels and resorts
InterContinental hotels and resorts
Vignette Collection
Hotel Indigo
The Premium Collection
Hualuxe hotels and resorts
Crowne Plaza hotels and resorts
Voco hotels
Even hotels
The Essential Collection
Holiday Inn
Holiday Inn Express
Avid Hotels
The Suites Collection
Atwell Suites
Staybridge Suites
Holiday Inn Club Vacations
Candlewood Suites
How Does it Work?
The brand operates hotels and resorts in over 100 countries as a:
Franchisor
Manager
Owned/leased basis
The brand largely focuses on the mainstream, upbeat, and premium segments in order to offer state-of-the-art amenities and features to customers. Every hotel or resort is designed to offer an unforgettable experience to guests
IHG Awards
IGH has won multiple awards in the last few decades. Almost every year, the leading hospitality brand wins multiple awards in various categories. It's hotels are known for offering exceptional services and state-of-the-art infrastructure to meet the expectations of the guests.
In 2021, the IHG Group won
EDA award in the Company of the Year category
The Stella award for the Best Global Hotel Chain
Likewise, the brand has won multiple awards in the previous years as well.
IHG Rewards Program
IHG hotels and resorts are known for their rewarding and beneficial rewards program all across the world. In fact, it has the most lucrative and rewarding reward program in the hospitality industry. Hence, it's better to take membership in the IHG rewards program to enjoy unmatched rewards, offers, and discounts across it's every hotel in the world.
Hence, the brand runs an exclusive IHG One Rewards Program wherein guests will get various benefits across 5 membership plans, including Club Member, Silver Elite, Gold Elite, Platinum Elite, and Diamond Elite. Some of the eye-catching benefits that guests will get across all the membership plans of IHG One Rewards are:
Over 5k bonus points
Faster points and cash on every stay
Exclusive benefits on booking a stay with IHG's super exotic Mr. and Mrs. Smith Hotels
Exclusive access to deals and discounts
Reward night discounts
Special member rates
Guaranteed room availability
Special member promotions
Early check-in and late check-out
No blackout dates while enjoying reward nights
Free internet
Food and beverage rewards and offers
IHG Special Credit Cards
For IHG, Chase issues exclusive IHG brand credit cards that can be used to earn and use special One Rewards points. It precisely offers one business and two personal cards, including:
IHG Rewards Traveler Credit Card
Here, guests can earn
Over 17x while staying at any IHG hotel
3x on dining, select streaming services, utilities, and at gas stations.
 2x points on all remaining purchases.
The yearly fee is zero
one gets 80000 welcome points.
IHG Rewards Premier Credit Card
It's an apt credit card for ardent IHG lovers. It broadly offers:
One free night every year
Automated Platinum Elite upgrade
140000 welcome points along with a free night
The annual fee is $99
Over 26x points on every $ spent on stays
5x points on every dollar spent on gas, travel, and restaurants
3x points on every dollar spent on remaining purchases
Automatic upgrade to Platinum Elite status
Fourth free night on award stays
Free anniversary night stay
20% flat discount on IHG purchases
Purchase protection assurance
IHG Rewards Premier Business Credit Card
This is a special card designed for business travelers who are always on the move for official meetings. Here, guests will get:
140000 welcome points
Over 26x points on every $ spent on stays
5x points on every dollar spent on gas, travel, and restaurants
3x points on every dollar spent on remaining purchases
Automatic upgrade to Platinum Elite status
Fourth free night on award stays
Free anniversary night stay
20% flat discount on IHG purchases
Purchase protection assurance
Annual fee is $99
Top 5 IHG Hotels Across the World
IHG has over 6000 hotels in the world. It's really difficult to cover every hotel on the list. Hence, we have picked up the 5 best hotels of the group across the world that deserves a mention.
Atwell Suites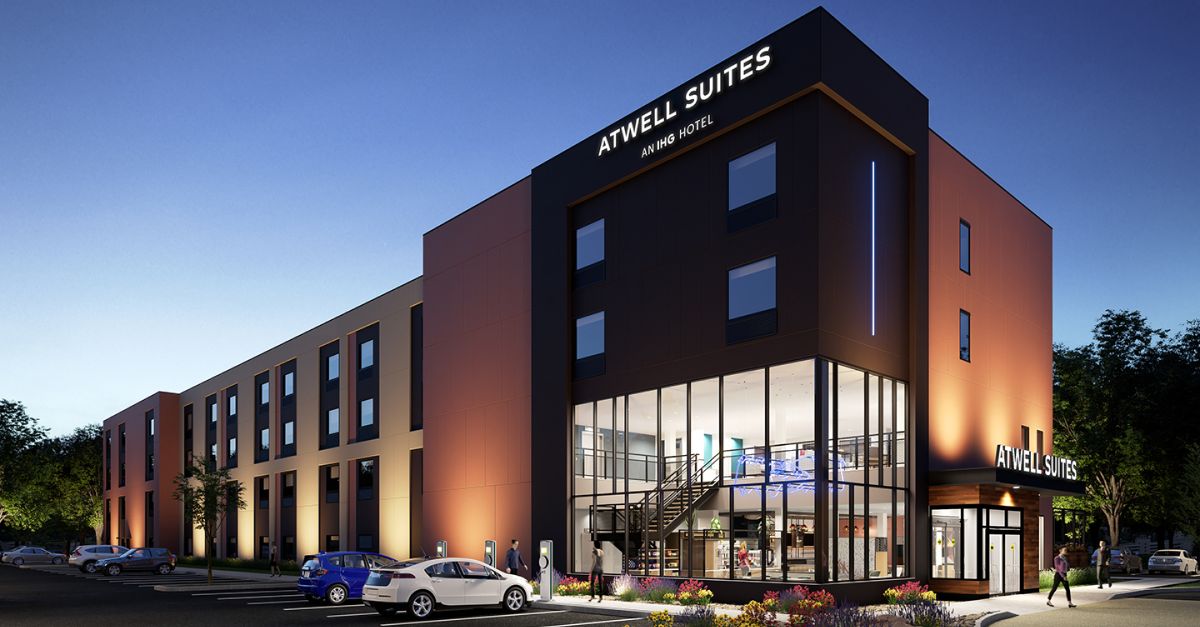 It is an upbeat and lavish property designed for those seeking premium accommodation at a certain budget for an unforgettable stay. It has different suites having a fully-equipped kitchen, convertible spaces, and furniture. It bridges the gap between a well-packaged stay without burning a hole in guests' pockets.
Holiday Inn Club Vacations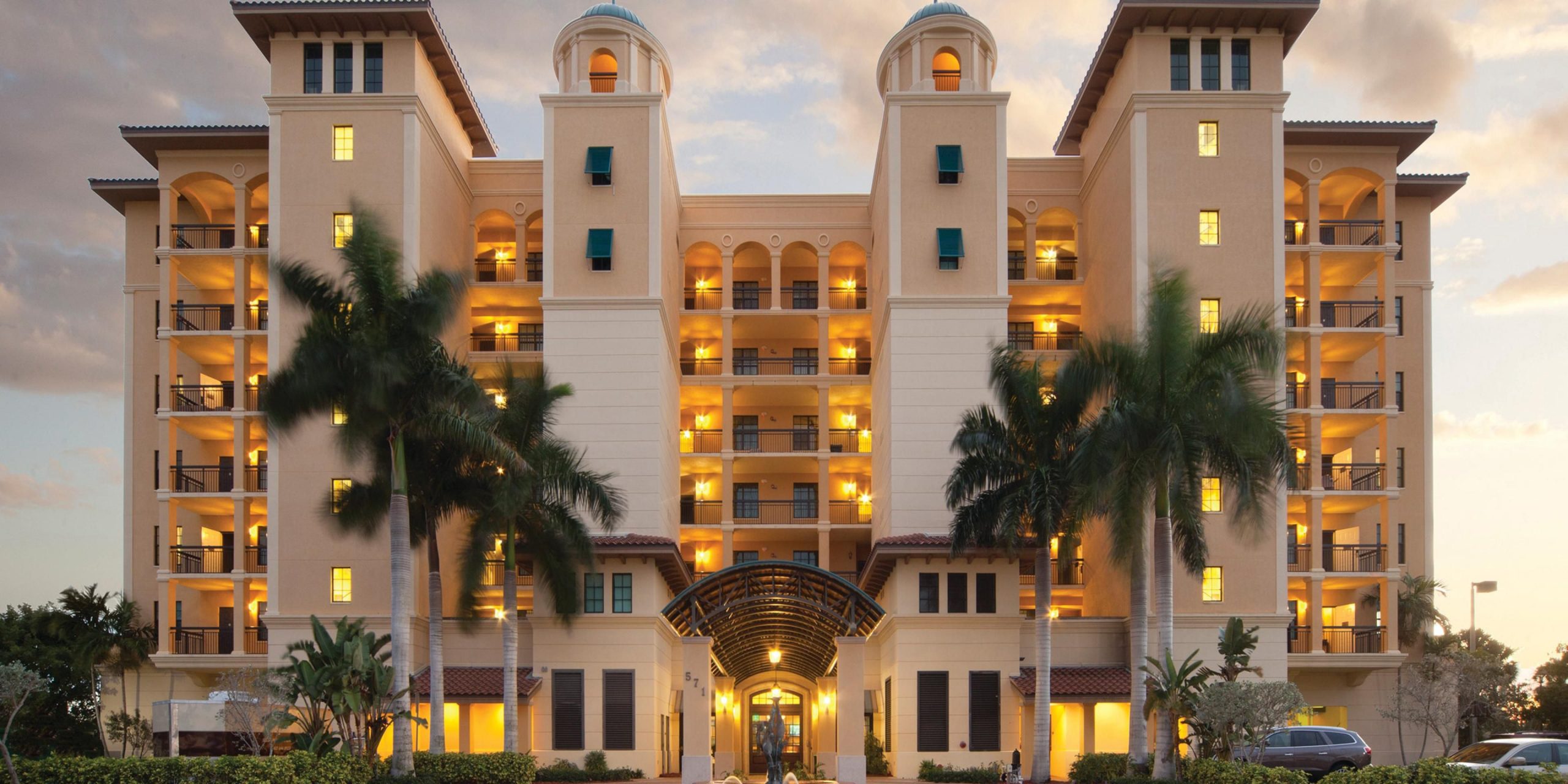 If you want to enjoy a resort-styled vacation then it's meant for you. It offers a premium and exotic stay with beautiful beach escapes, mountain retreats, lavish spaces, and super luxury features that every ardent traveler or connoisseur longs for.
Hotel Indigo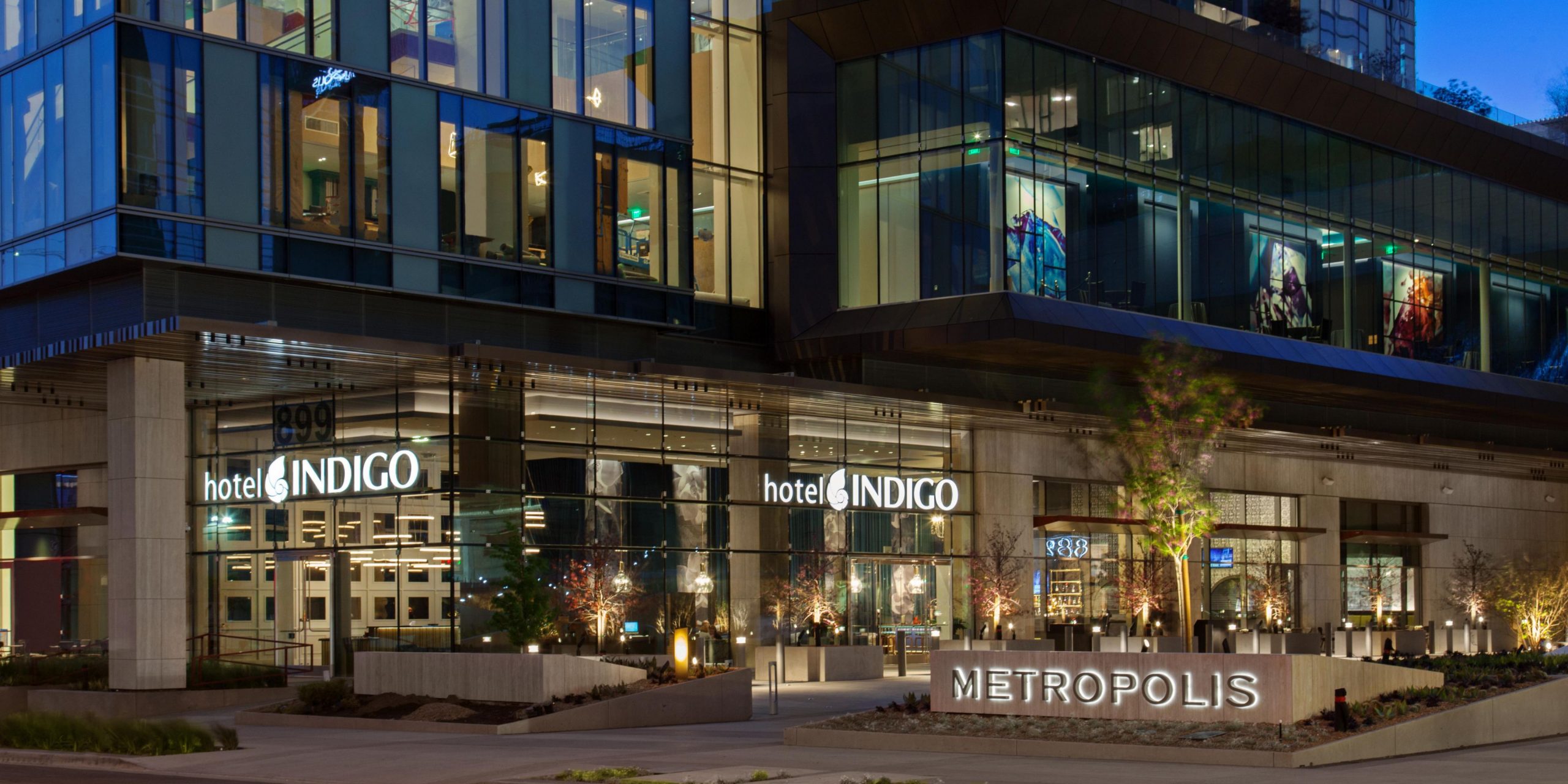 Now, this hotel is a must-visit for all who want to stay in a boutique hotel with exotic services. It is located in Los Angeles Downtown and offers eye-catching services and amenities. Every room has a spa-type bathroom, impressive guest rooms, a round-the-clock business as well as fitness services, an attractive meeting space, a site bar, and a restaurant offering local flavors and cuisines.
InterContinental hotels & resorts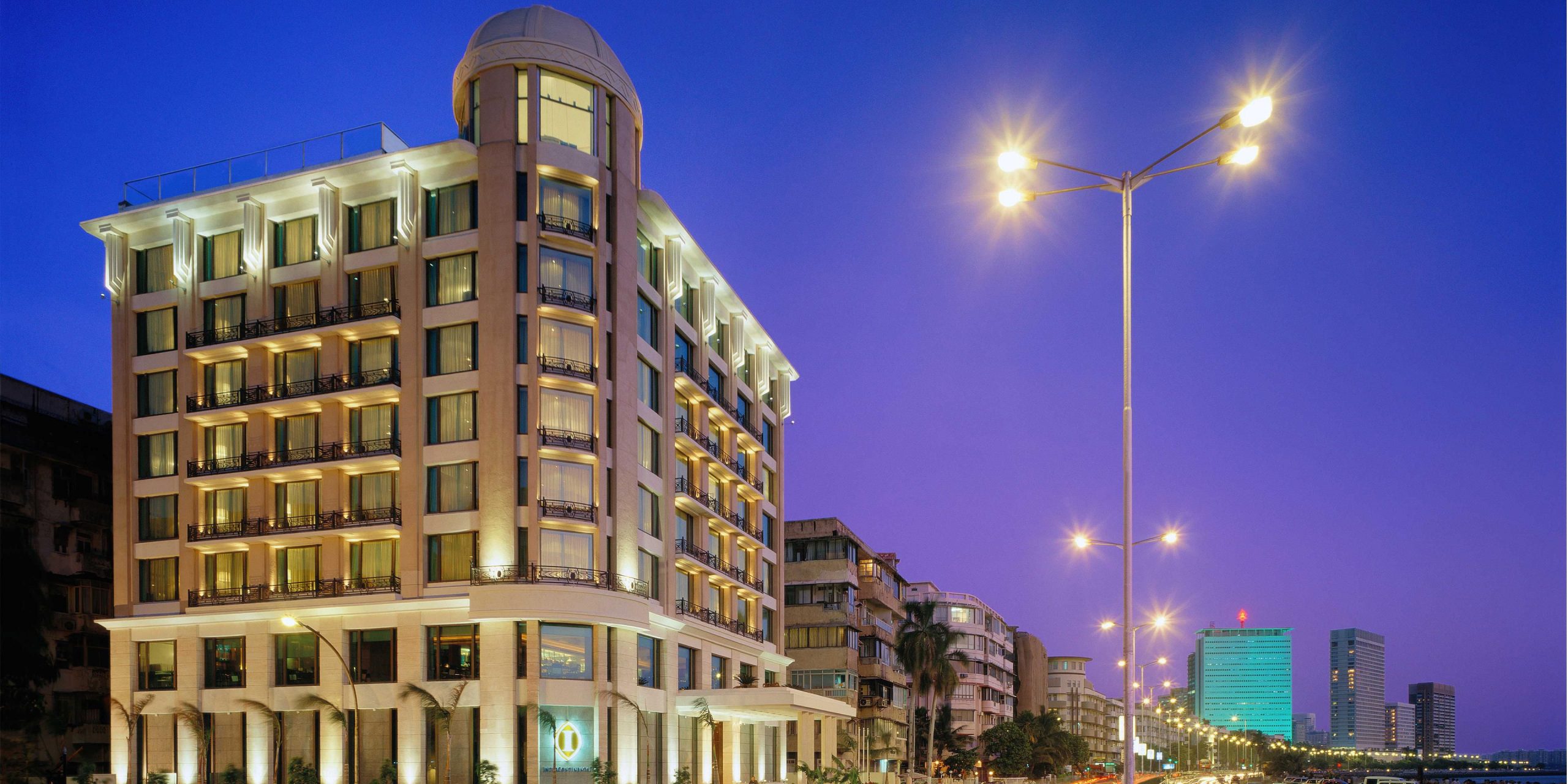 When it comes to ultra-luxury hotels then InterContinental comes on top in the IHG's hotels list. It's a flagship brand that is known for offering ultra-luxurious accommodation to guests. One can experience unmatched luxury at every InterContinental hotel.
Regent hotels & resorts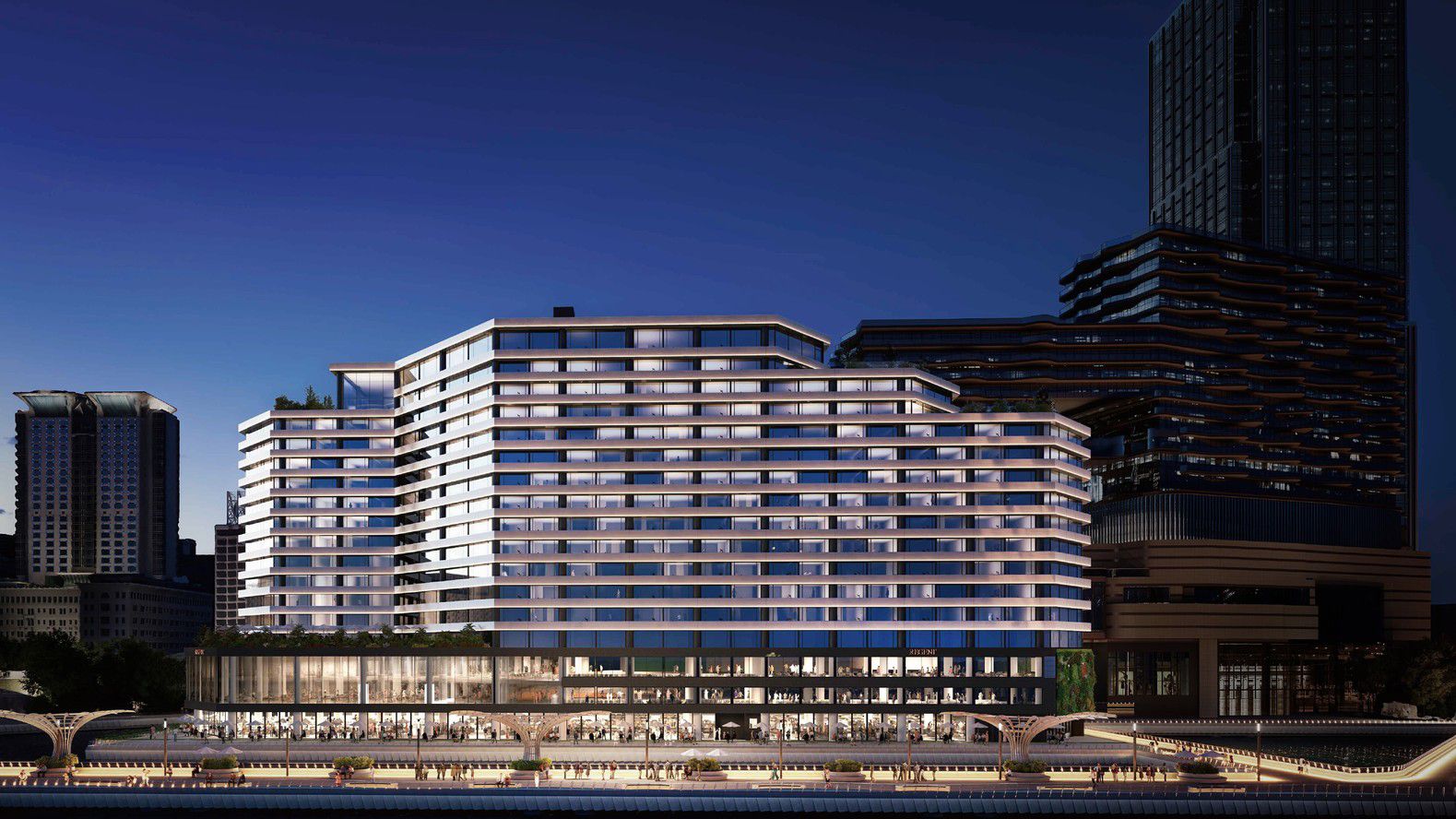 IHG has recently acquired this brand. The hotel chain is known for its enchanting views, relaxing accommodation, and ambiance.  It's the epitome of luxury and elegance. One can experience a fantastic stay in any of the hotels and resorts by Regent. It's IHG's one of the flagship hotels that never fails to catch guests' attention.
Final Thoughts
IHG is now become the name to reckon with. One doesn't need to think twice about any hotel associated with IHG Group. The brand offers an exclusive range of services, a rewards program, credit cards, and much more to benefit guests worldwide while booking at any of its hotels. Right from the budget to luxury accommodation, IHG never fails to impress guests with it's versatile range of hotels and services.
In fact, the brand offers several other services to amplify the experience while staying with any of the IHG hotels across the world. And, with impressive pricing and customer care support, it makes it so seamless, stress-free, and joyful for guests to book and stay without worrying a little about anything.