About JustFab
Nothing feels great than being a member of a membership shopping platform. It gives a feeling of being a member of a premier club where you have the privilege to shop numerous styles and designs under one roof, unlike others. The feeling of having a VIP membership to shop as much as you can is unmatched. Unlike online fashion retailers, it works differently.  It offers you to get personalized picks from the lavish styles and new designs, unlike other normal customers. If you are exploring membership shopping fashion brands then look no further than JustFab. It offers you an opportunity to get a new collection every month or an option to skip. It has become a leading fashion stop for women all across the world.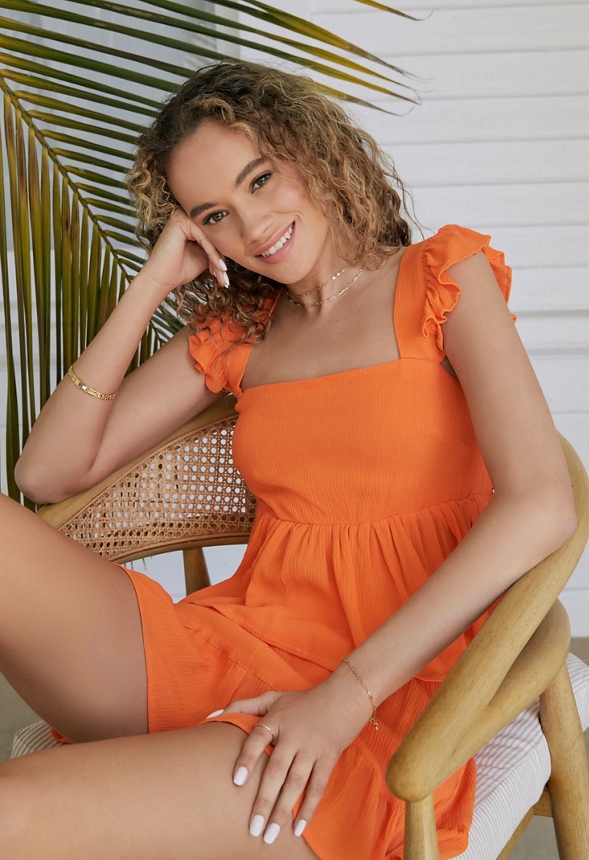 What Exactly Is JustFab?
JustFab is one of the leading membership retailer platforms that has a rich portfolio of multiple brands, including its own brands and other popular ones. There is a huge range of shoes, lingerie, activewear, handbags, jewelry, denim, and a lot more.
One can get a personalized shopping experience that's entirely upon the fashion preferences of a particular customer.  Currently, the brand has around 5 million VIP members and a revenue of over $800 million.
The brand was founded by Don Ressler and Adam Goldenberg in 2010. Earlier, it was named as JustFab Inc. The brand has multiple divisions, including FabKids, Fabletics, Savage X Fenty, ShoeDazzle, etc.
Originally, TechStyle's Fashion Group designed and operates the membership platform across all divisions wherein customers need to pay a monthly subscription fee to enjoy discounted prices, special offers, and other exclusive perks and privileges.
To get started, one needs to participate in a fashion survey to let the brand know about their fashion preferences.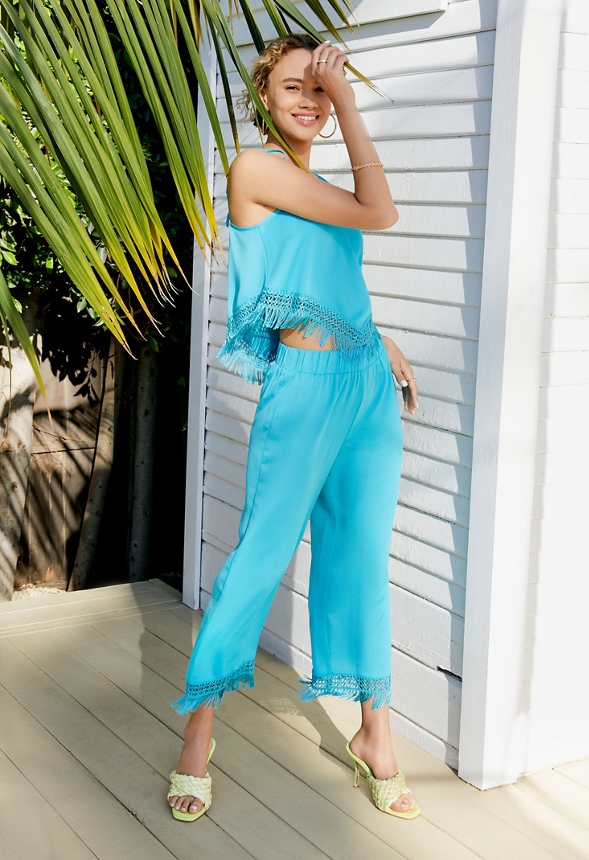 How Does the Membership Work?
It doesn't work like any other subscription. It requires a fixed fee every month to purchase anything of your choice. One can either skip it for the next month if nothing is on the wishlist. Every 5th of the month, the membership gets renewed.
The best part is that JustFab updates its styles, trends, and fashion clothing every month to keep its members ahead in fashion. The membership service also designs exclusive recommendations for the members every month on the basis of the survey that the brand asks every member during the time of signup.
Being a VIP member, a member also gets some exclusive perks and privileges such as rewards, promotions, exclusive prices, and exclusive access to select styles first.
The monthly subscription comes at $49.95 that's billed every 6th of the month. The members get JustFab credit to shop for their favorite clothes, shoes, accessories, etc.  Every shopping brings you some extra reward points that you can redeem for future purchases. Every $1 on shopping brings you 25 points. And if you are going to share a review then you can simply earn 20 points.
And, if any woman is going to post a picture of the product then she will get 50 extra points. For referring your friends to the website the brand offers 50 points.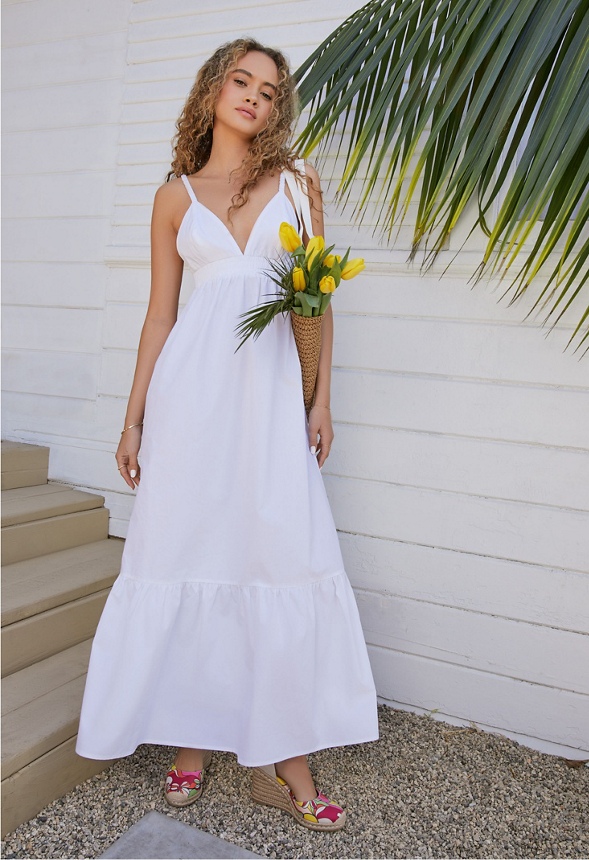 How to Place an Order on the Website?
To get started, one has to visit the website on a desktop or a mobile app.
Participate in the quiz that you will see right in front of you.
Furnish your details to make a profile.
Enter your shoe size, clothes size, personal details, etc.
Now put your working email along with your password.
Once the registration is successfully completed, go to your profile and fill the empty sections, if any.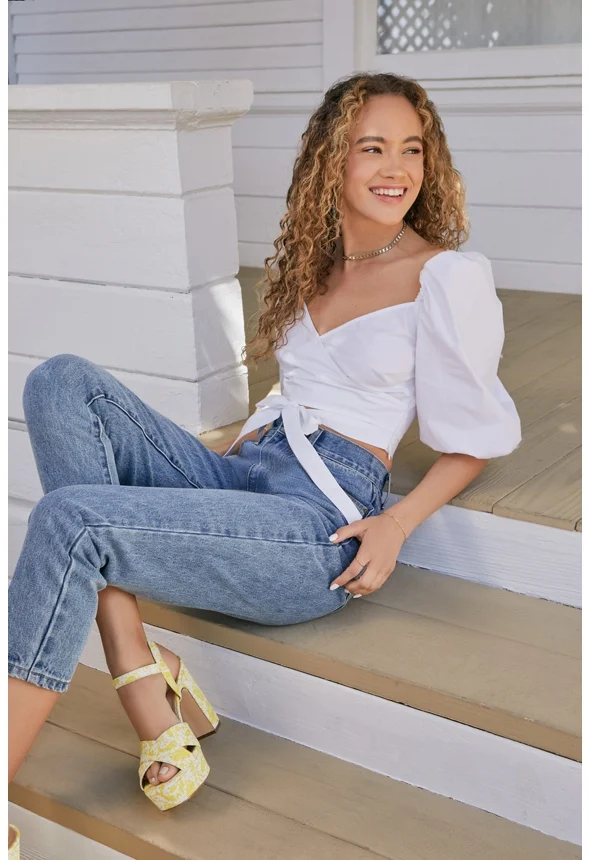 How To Contact Customer Support?
The brand offers different channels to get connected with its customer support team.
You can join Facebook Messenger by liking its official page on Facebook.
You can connect on Live Chat from 9 am to 9 pm EST.
You can get on a call with their customer support team on 1866-337-0906 round the clock.
For self-help, go to the knowledge resources or FAQs section available on the website.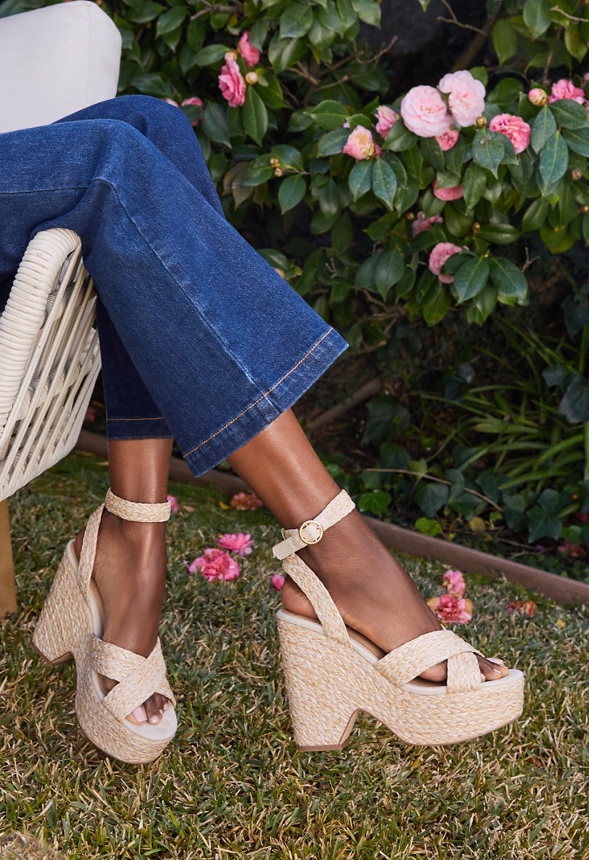 What Are the Exclusive Perks of the Membership Program?
There are many perks and privileges of the JustFab Membership program.
First of all, you can up to 30% off on everything every day and all day. Normal customers need to pay the regular price.
Secondly, one gets early access to all the sizzling hot deals and new launches.
Thirdly, one can redeem amazing reward points that can be redeemed while buying anything online.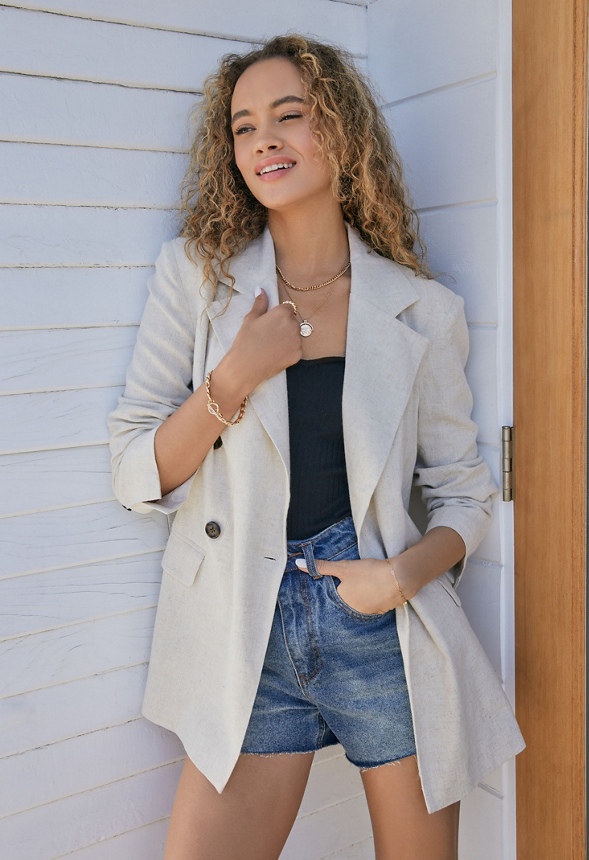 PROS
One can skip a month or cancel the membership anytime
Store credit is given to buy anything
Members get exclusive deals and offer
Returns are free while choosing store or membership credit.
CONS
Membership terms and conditions are a bit complicated
Expensive returns for non-VIP members
One tends to forget the membership fee right after registering himself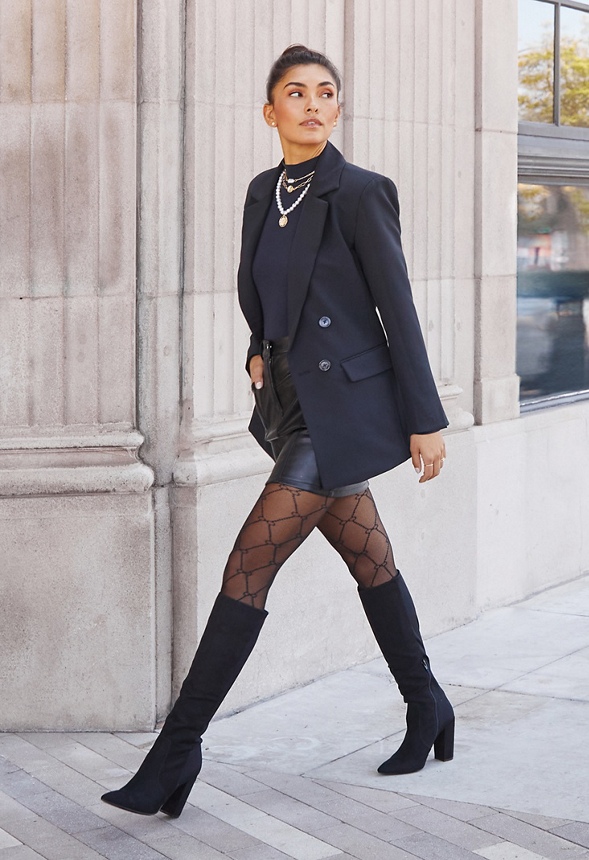 JustFab Catalog
JustFab offers a versatile range of women's clothes, shoes, and accessories on its website. Let's quickly have a look at its categories and products.
Sandal shop: The brand is known for its wide range of sandals such as heeled sandals, wedges, mules, slides, thongs, flip flops, gladiator sandals, flat sandals, etc.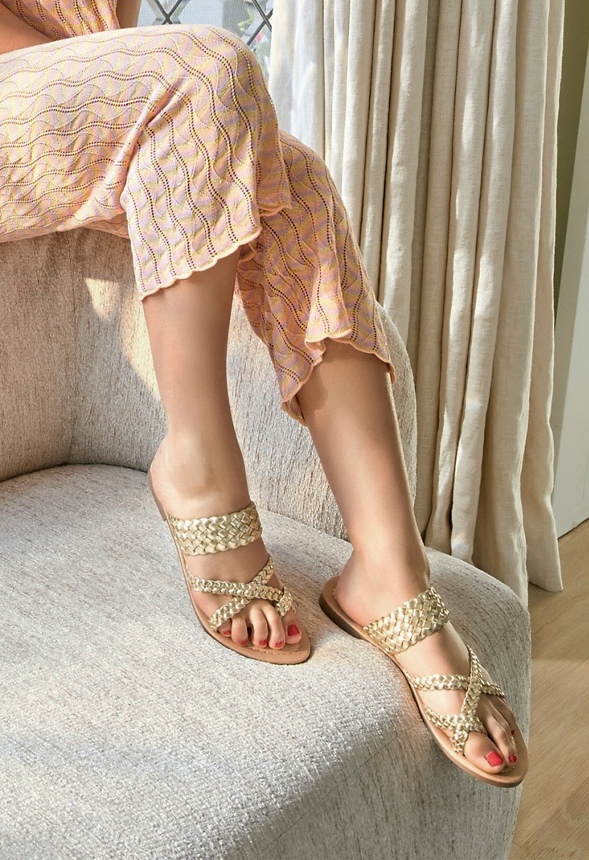 Shoes: Here, the brand offers a rich collection of different types of shoes, including wedges, pumps, sandals, sneakers, boots, etc. There are also prominent brands to choose from.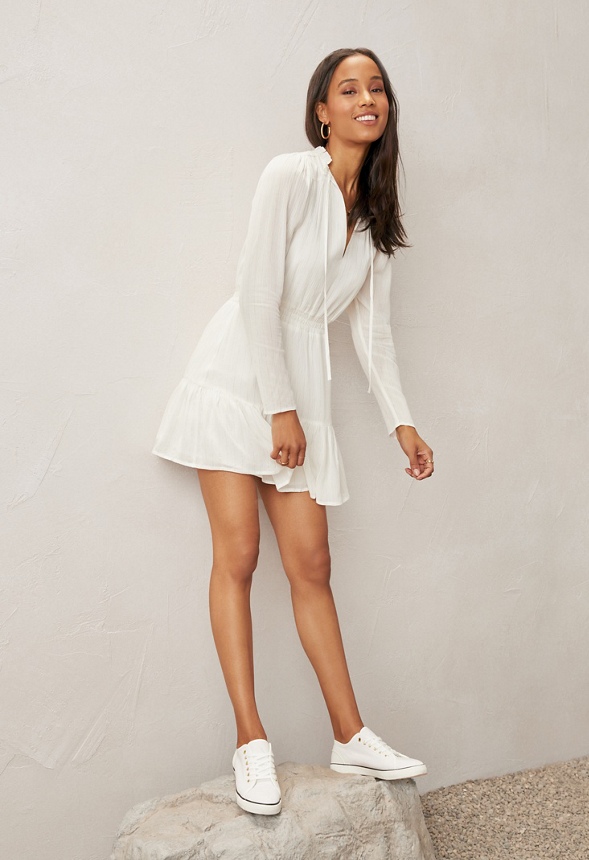 Clothing: The brand has also started offering a fashionable clothing range for women. Here, women can find out professional, casual, loungewear, activewear, intimates, etc in various designs, styles, etc.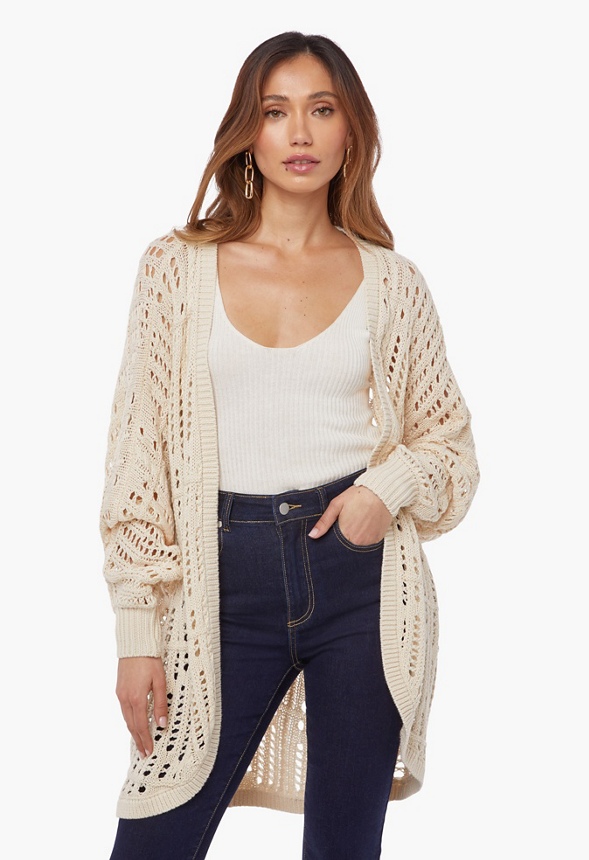 Bags & accessories: The brand also offers an exquisite range of bags and accessories, including shoulder bags, backpacks, crossbody bags, jewelry, hats, sunglasses, belts, socks, etc.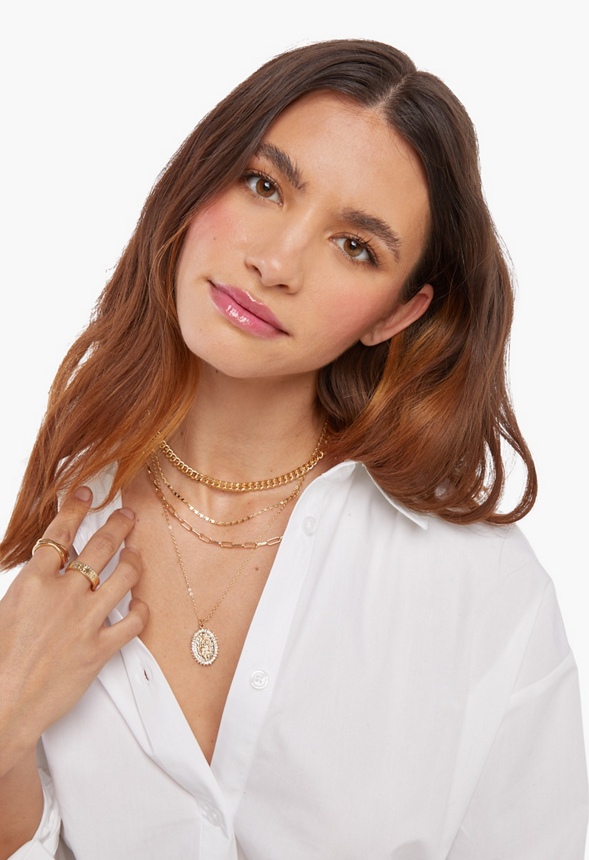 JustFab's Return & Exchange Policy
The brand leaves no stone unturned to offer exceptional customer service and shopping experience to its members and customers. However, if you are not satisfied with any of the products then the brand gives you a chance to return or exchange them.
There are 3 simple return options that you can opt for:
Return for JustFab membership or get store credit for free
You can exchange it for another product
You can return it to get a refund
However, jewelry, handbags, and other accessories must be returned in an original form without any missing pieces. And, it's better to try shoes on a carpeted surface to avoid scratches or scuffs. When it comes to clothes, they should also be returned with price tags and unused condition.
In case, you fall under a non-contagious US region or territory such as Alaska, Puerto Rico, or Hawaii then the return shipping and handling fee are $9.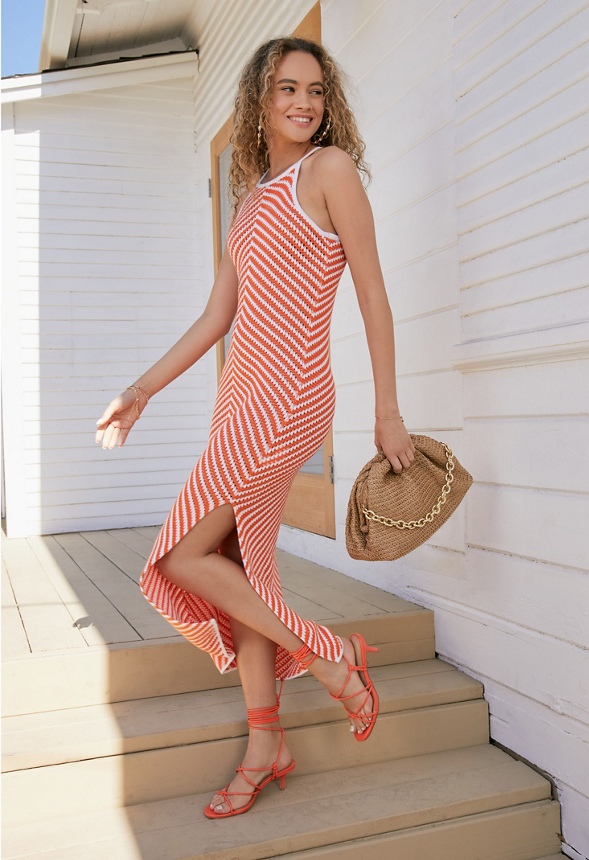 What About Its Shipping Policy?
JustFab has multiple shipping services and carriers to deliver orders as soon as possible to customers. Once the product is shipped the brand sends a confirmation email along with the tracking details.
Mostly, orders take 3 business days to process. However, due to unforeseen circumstances, it takes over a week. A customer usually gets the package within 6 to 14 business days. However, if you will pick Guaranteed Express shipping then it gets delivered within 3 days.
The brand offers standard free shipping on orders of $49 and above. However, if the order value is lesser than that, one has to pay $6.95 as a shipping fee.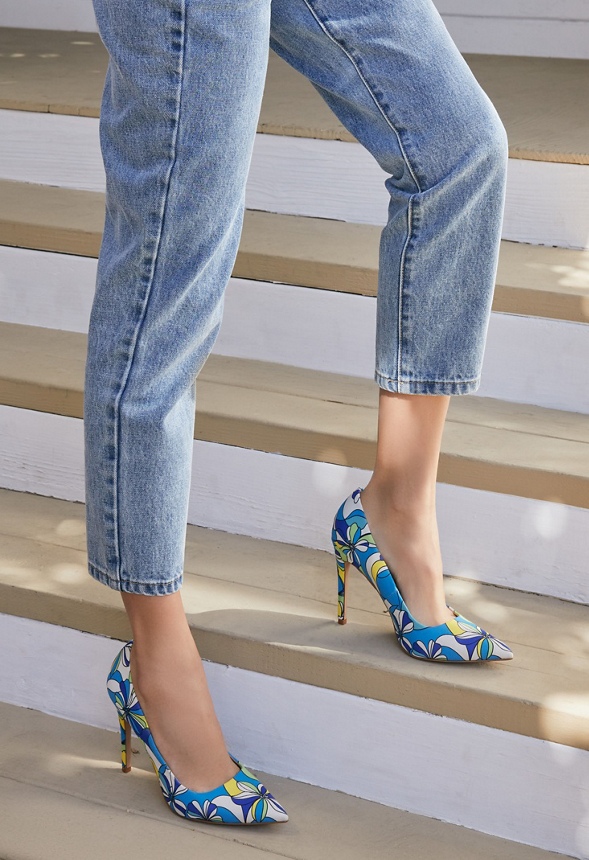 Payments Methods That It Accepts
JustFab accepts almost every leading credit/debit card, including VISA and MasterCard along with PayPal. However, the brand doesn't accept personal checks or pay orders.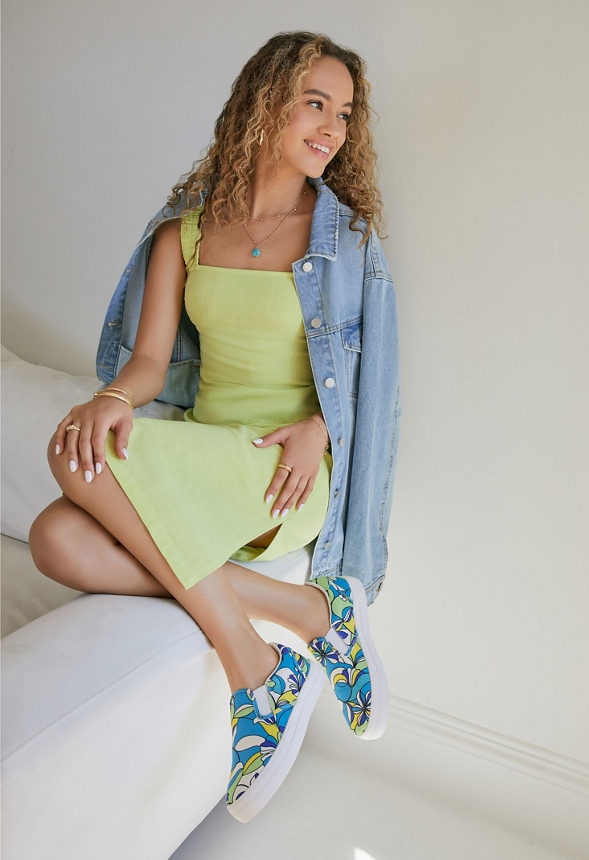 How's the Website Experience?
JustFab has a very user-friendly and seamless website where one can't find a clutter. Right from the dropdown menus to categories, everything is very clean and minimalist. Moreover, the website offers reviews on almost every style or product to help customers to make a decision.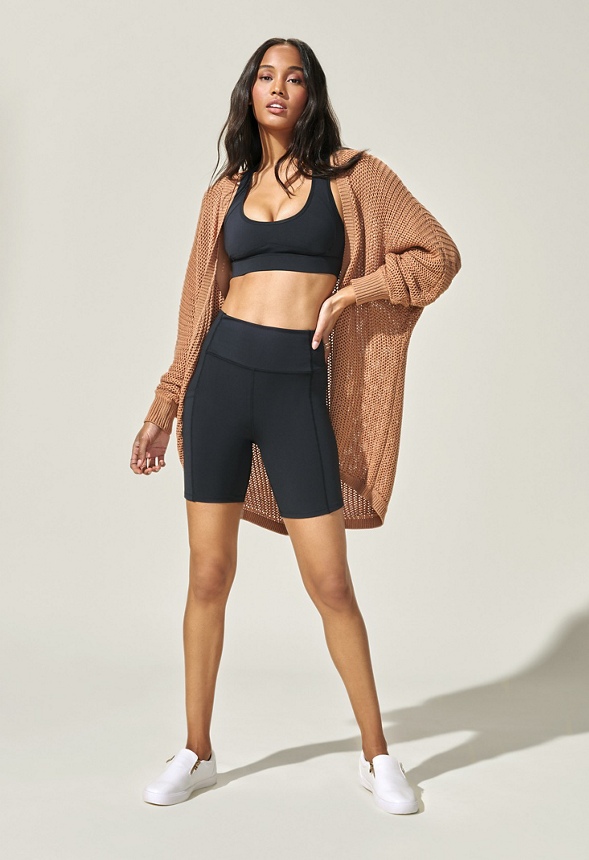 Should You Pick JustFab Fashion Membership or Store?
Yes, one should definitely try it out. Ardent women shoppers will get good value for their money across all categories. The brand has now become a household name and leaves no stone unturned to offer the best services to customers. The brand gives you a chance to enhance your credit to purchase the next product of your choice.  And, with its rich collection of premium and the trendiest shoes, dresses, clothing products, and fashion accessories, it's difficult for women to ignore such a brand.