Amanda Uprichard Review
Women are always fascinated by new styles, designs, and trends. Gone are the days when they used to wear anything just to survive. Modern women have become trendsetters and they know how to slay any occasion, be it formal or informal. A new-age woman loves to dress up in style to outshine others and make a bold statement. They have become fashionistas and do not let fashion brands sit calmly. Due to the growing demand for fashionable and stylish clothes, accessories, etc among women, we have seen the arrival of many new brands in the world of fashion. And the existing popular brands like Amanda Uprichard keep launching new clothing ranges to stay relevant and popular among women shoppers.
When it comes to premium quality and amazing fit, no one can beat Amanda Uprichard. The brand is not just any fast-fashion brand. It pays a lot of attention to detailing, sizing, styling, and trends to offer more than what any women seek from a dress or any other clothing product.
About Amanda Uprichard
It's not just a name but a revolution in itself. Amanda Uprichard started her journey in Florida with a passion for fashion. She wanted to do something big in fashion and bring the revolution. Since her initial years, she has been very creative and fond of fashion. Hence, she completed her education at Parsons School of Design. Her inspiration was the fast-moving lifestyle of Manhattan.
In 2008, she launched her brand targeting independent and trendy women who want to live a stylish and luxury lifestyle. Her clothing line is known for intricate detailing, feminine silhouettes, bold and subtle hues, and whatnot. Her brand celebrates fashion and femininity to a great extent.
Now, the brand is situated in the Garment District, New York City. Here, all new designs are conceptualized, created, and made. Currently, the team consists of over 20 members taking care of different verticals, including design, marketing, sales, production, and shipping.
Impressive Facts About the Brand
The brand has reached here due to the action-packed journey of 13 years
The brand has 3 factories in New York City
It has over 58k organic followers on Instagram
It owns Over 10521 original patterns
The brand creates clothes for all four seasons
The brand uses over 2500 yards of silk every year.
Every garment is given to the quality controllers before packing it for the stores/customers.
Priority is given to environmental-friendly materials and production processes without compromising the quality and human values.
Product Offerings
The brand offers various categories on its online store.
New
Here, women can find out all the new arrivals across all kinds of dresses, jumpsuits, rompers, bottoms, tops, etc
Dresses
Here, one can find out a versatile range of dresses for every occasion and in every style. Be it a mini dress, a midi, a maxi, or any new design of a dress, women can get their hands on all types in various sizes, designs, and styles. The prominent styles that the brand offers here are silk, white, leather, day, and cocktail.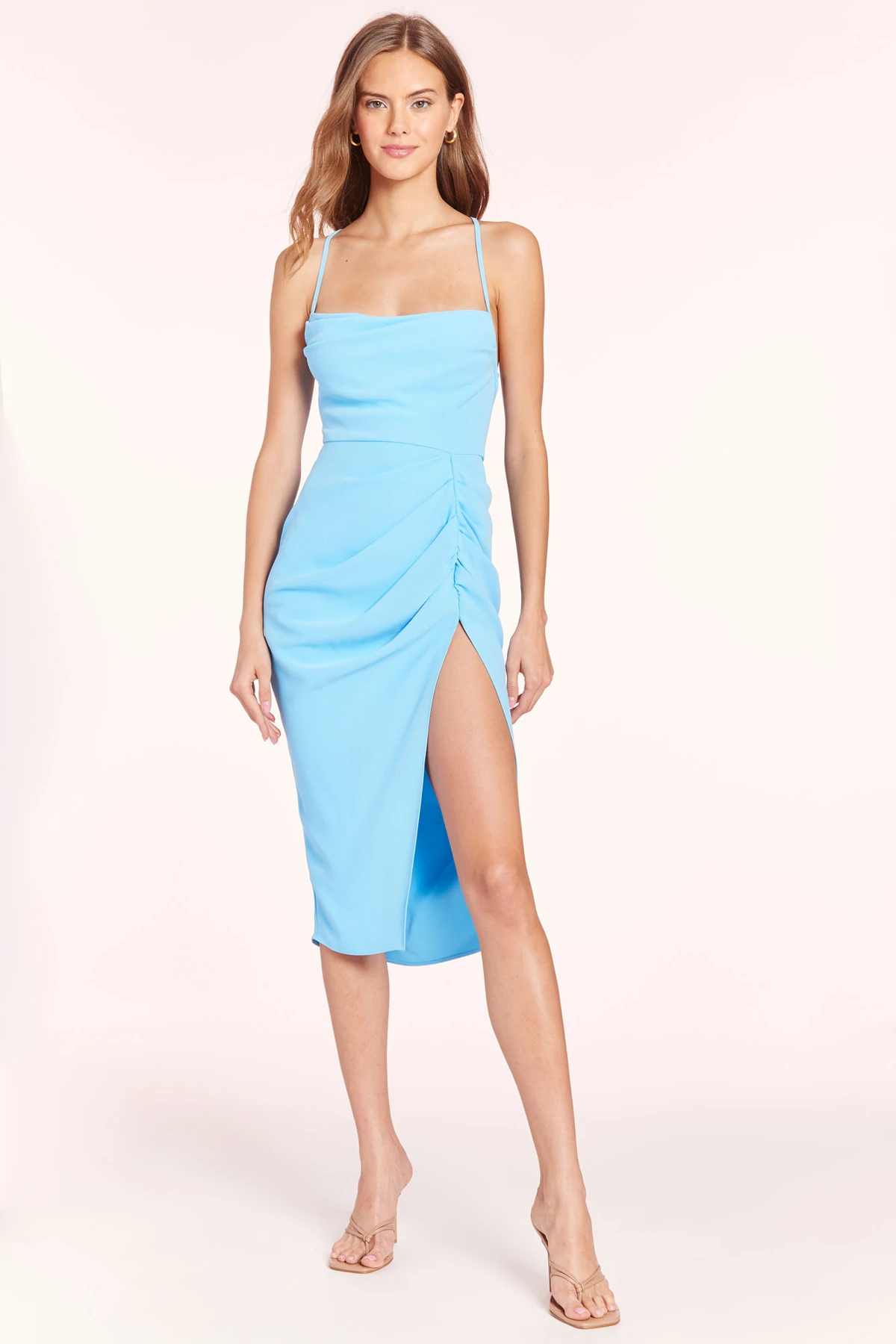 Clothing
Here, one can find out a wide range of clothes, including dresses, tops, jumpsuits, rompers, bottoms, outwear, knits, matching sets, and a lot more.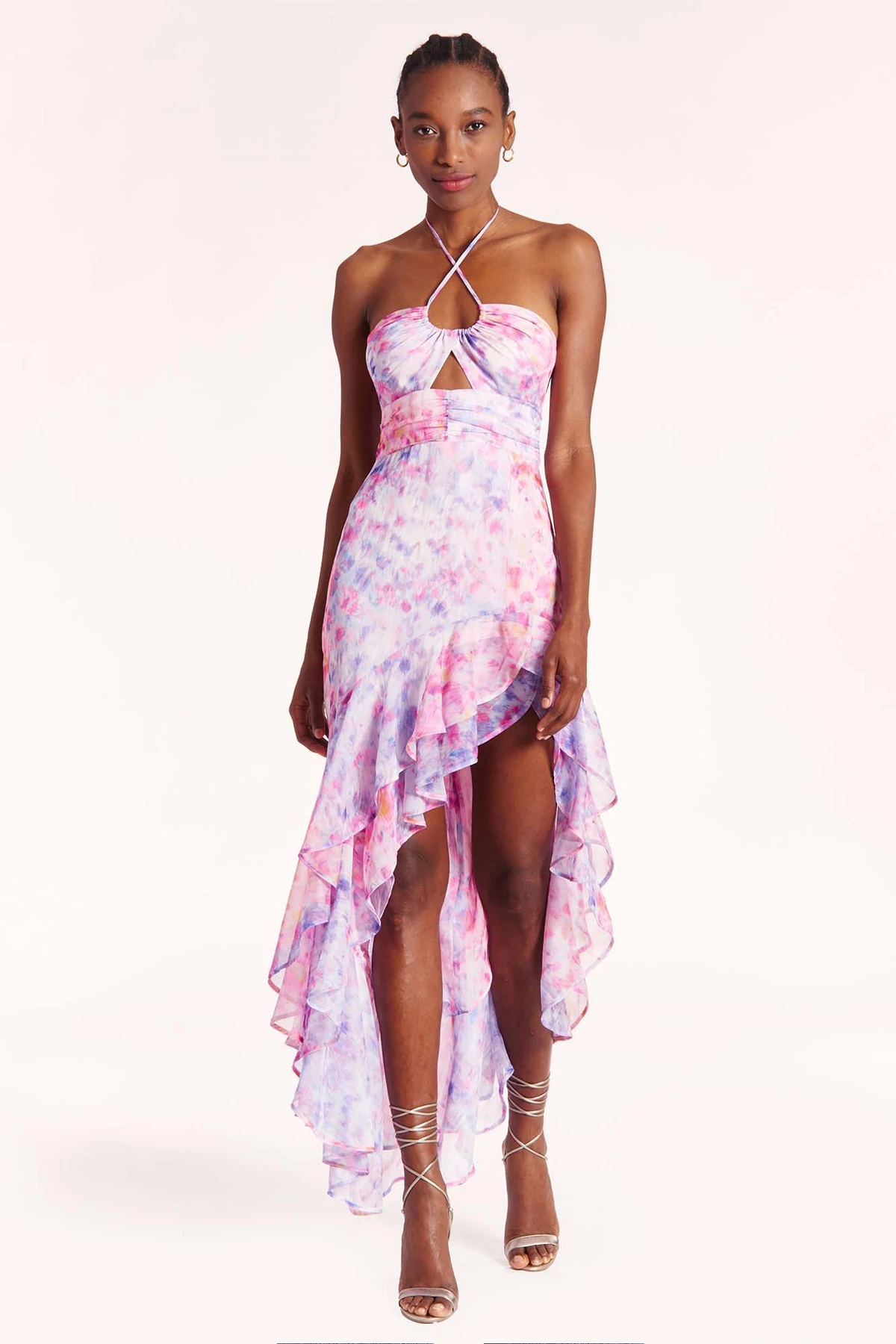 Edits
This is a special category where women can find out an exclusive range of styles and collections, including Spring 2022, the Love Edits, vacation checklist, workwear, matching sets, prints, etc.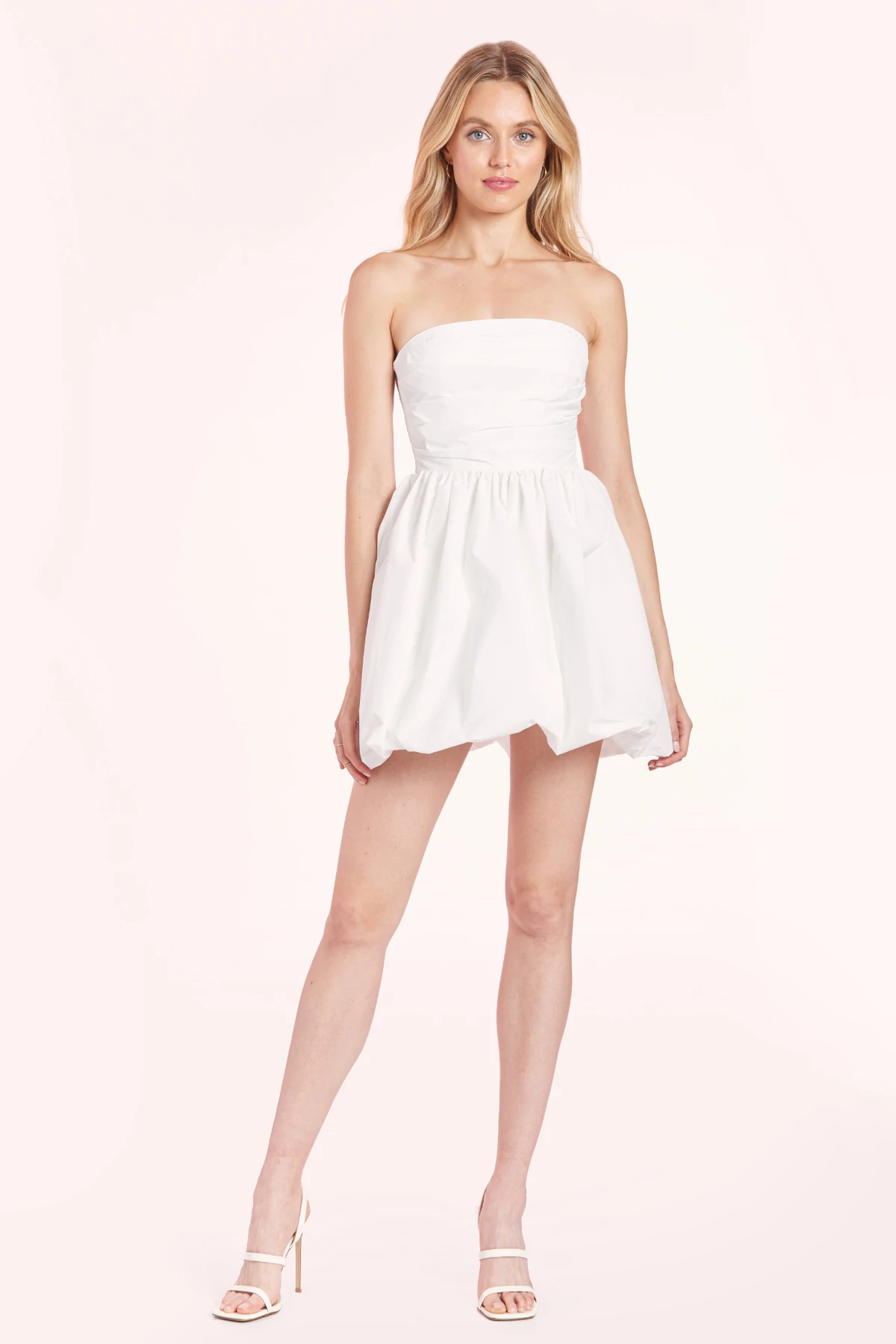 Wedding
Amanda Uprichard also offers a premium range of wedding wear for the bride, guest, bridesmaid, and bachelorette. Women can find out a versatile range of wedding collections for every event to make it unforgettable.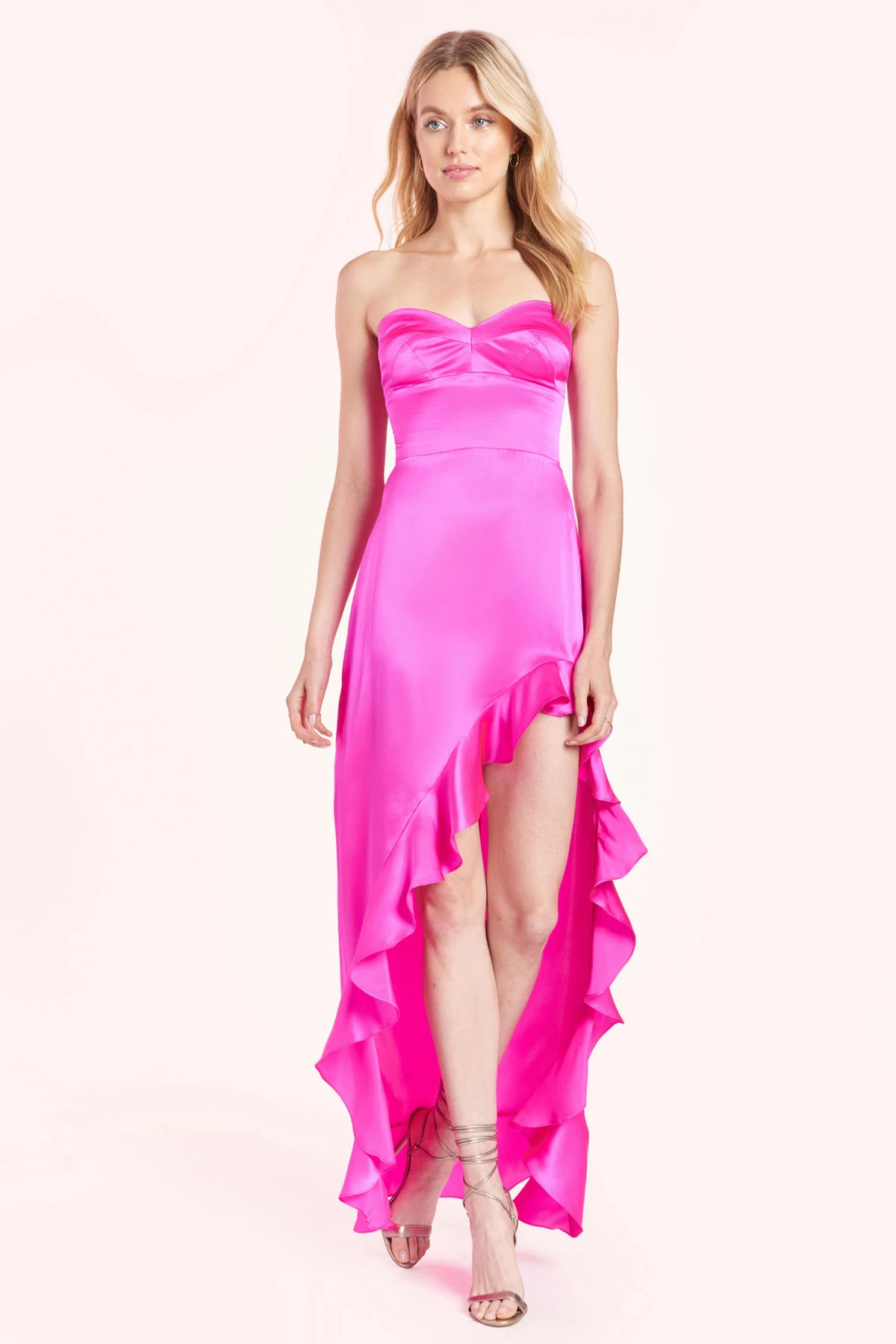 Accessories
It's really important to have the best and most apt accessories to complete your look. The brand understands it very well, hence, offers a premium range of accessories, including belt bag, robe, shrugs, apron, etc. for every occasion and look.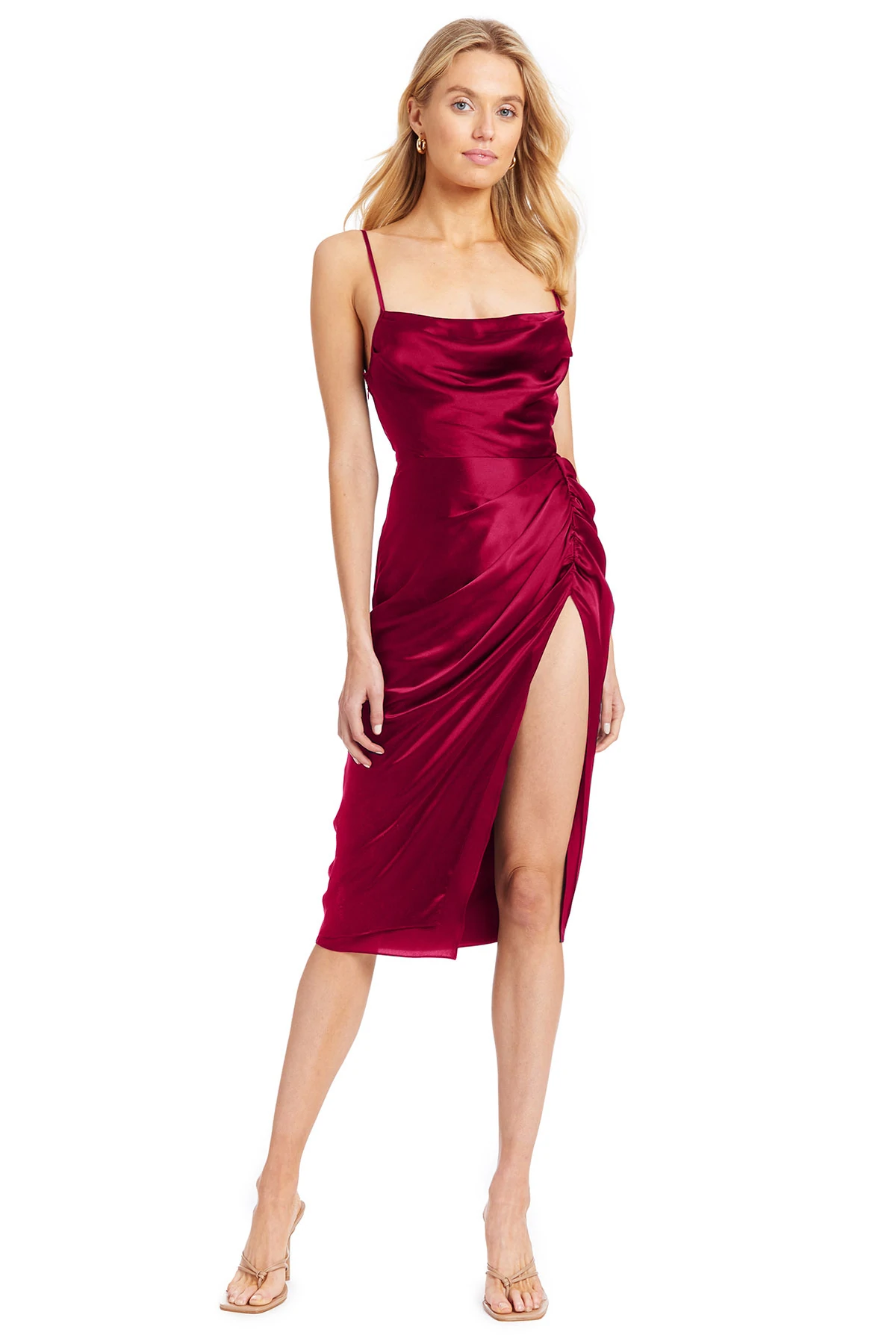 Shop Instagram
If you want to check out the new collections, styles, designs, and special discounts, then visit the brand's Instagram page. Here, the brand keeps bringing new things for its loyal customers and fashion-forward women.
Sale and Offers
Amanda Richard offers a premium range of clothes at highly competitive prices without burning a hole in your pocket. Hence, it doesn't run many offers or sales except yearly or festive offers. Currently, the brand is running:
$25 at its online store
Signup discount of 10% on first purchase for new customers
eGift Card offers
What Makes It Popular Among Women?
Amanda Richard is known for its premium quality and accurate fit which are hard to find nowadays. Unlike fast-fashion brands, it pays to heed to detailing, quality, hues, and materials. It works on sustainable materials and tries hard to bring eco-friendly clothes without compromising on style quotient.
How About Its Shipping & Returns?
Amanda Uprichard offers free shipping and an easy return policy. If any dress doesn't fit you well, you can exchange/return it. It takes 3-5 working days to process the return/refund request. The brand usually ships products within 2 working days.
What are the Most Popular Dresses Offered By the Brand?
Saffron dress
If you are planning to go out for summer vacation then this dress is highly recommended. It is one of the best-sellers especially the bright pink one.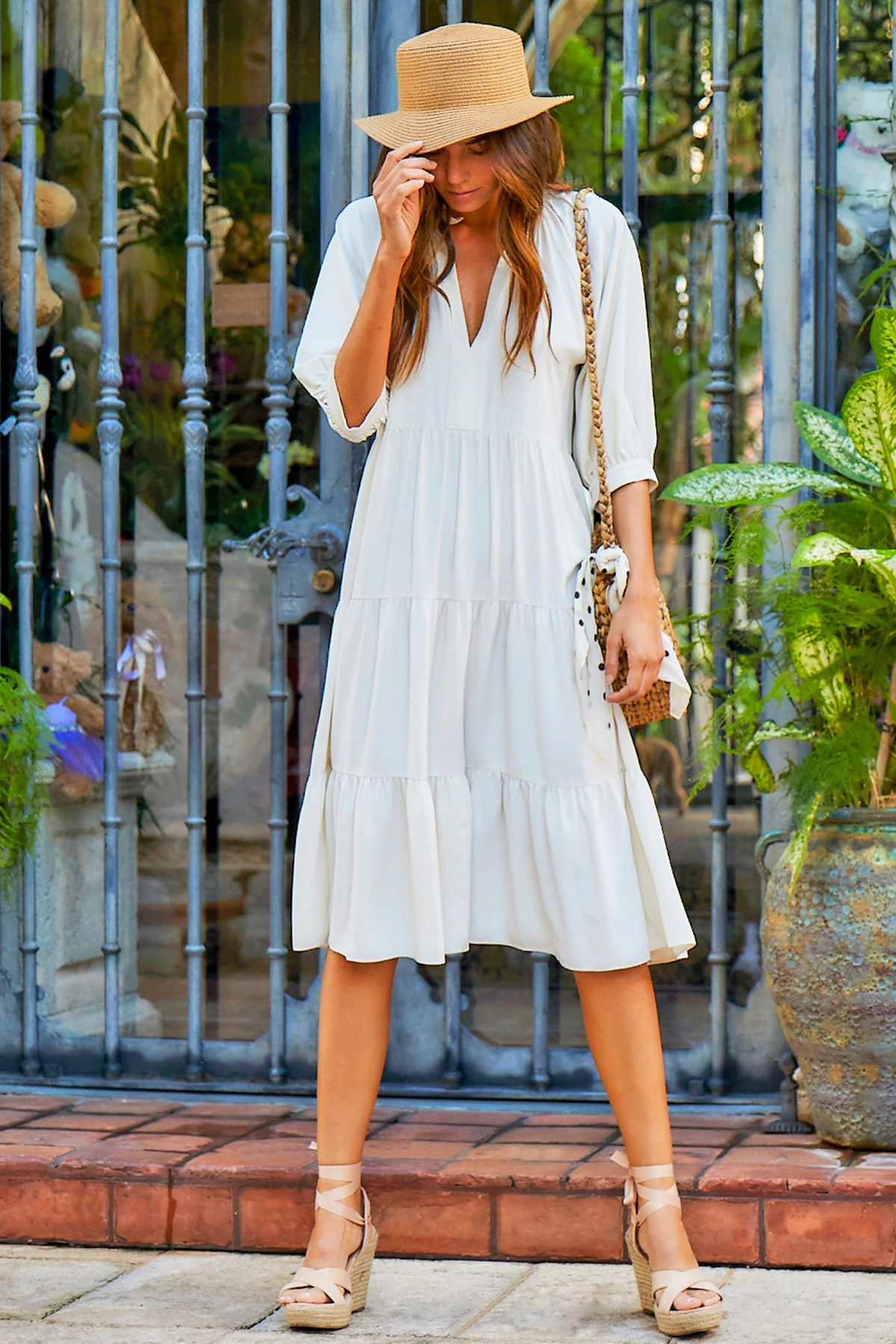 Rompers
The brand is also known for its wide range of rompers that come in cute, floral, and bold styles. The popular ones are Giacini and Earla romper. Most rompers come with in-built shorts, hence, women don't need to worry about windy days.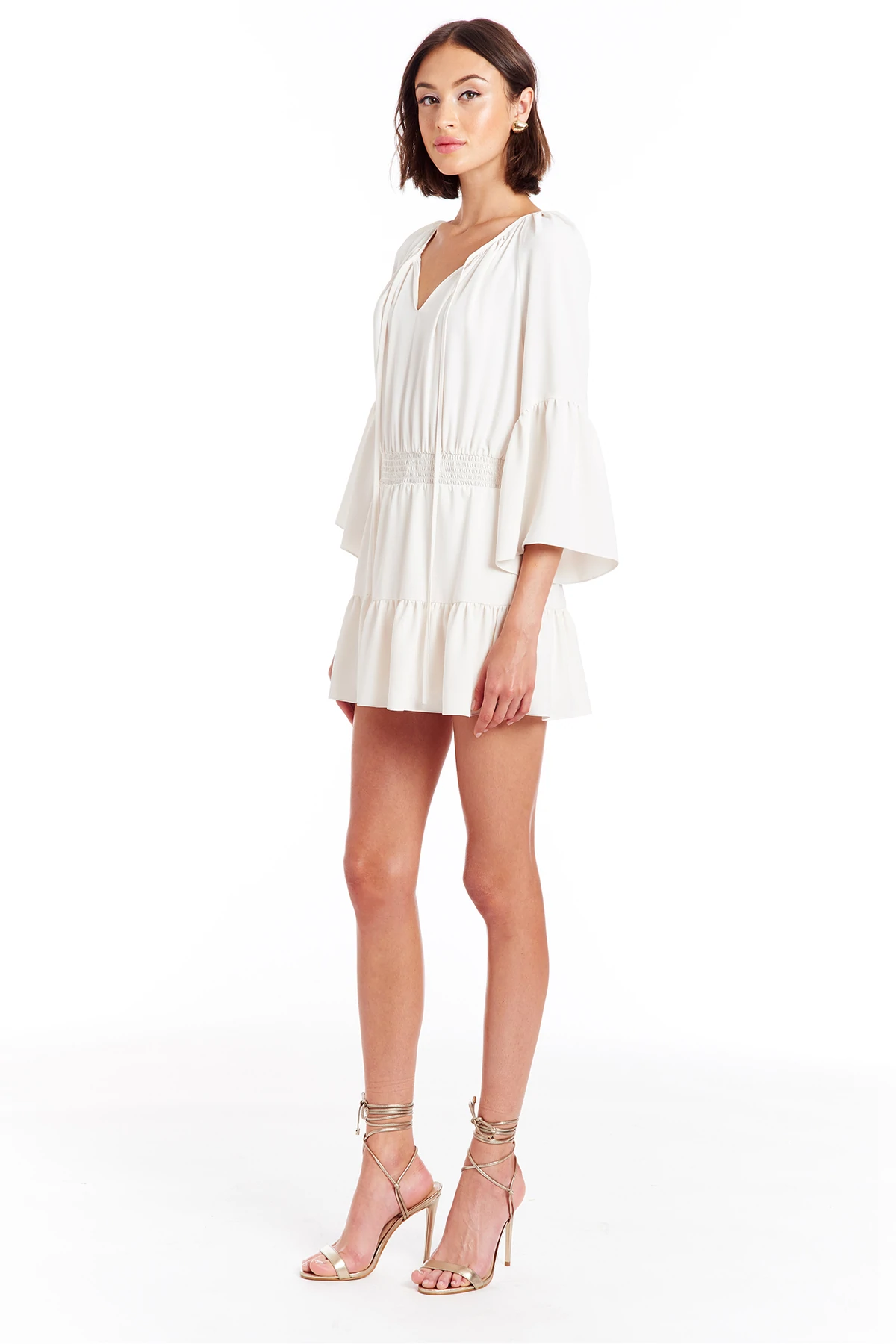 Cocktail dresses
The brand is also known for its glamorous cocktail dresses that are usually true to size. Most cocktail dresses come in various designs, shades, styles, and sizes making it easier for women to pick as per their requirements.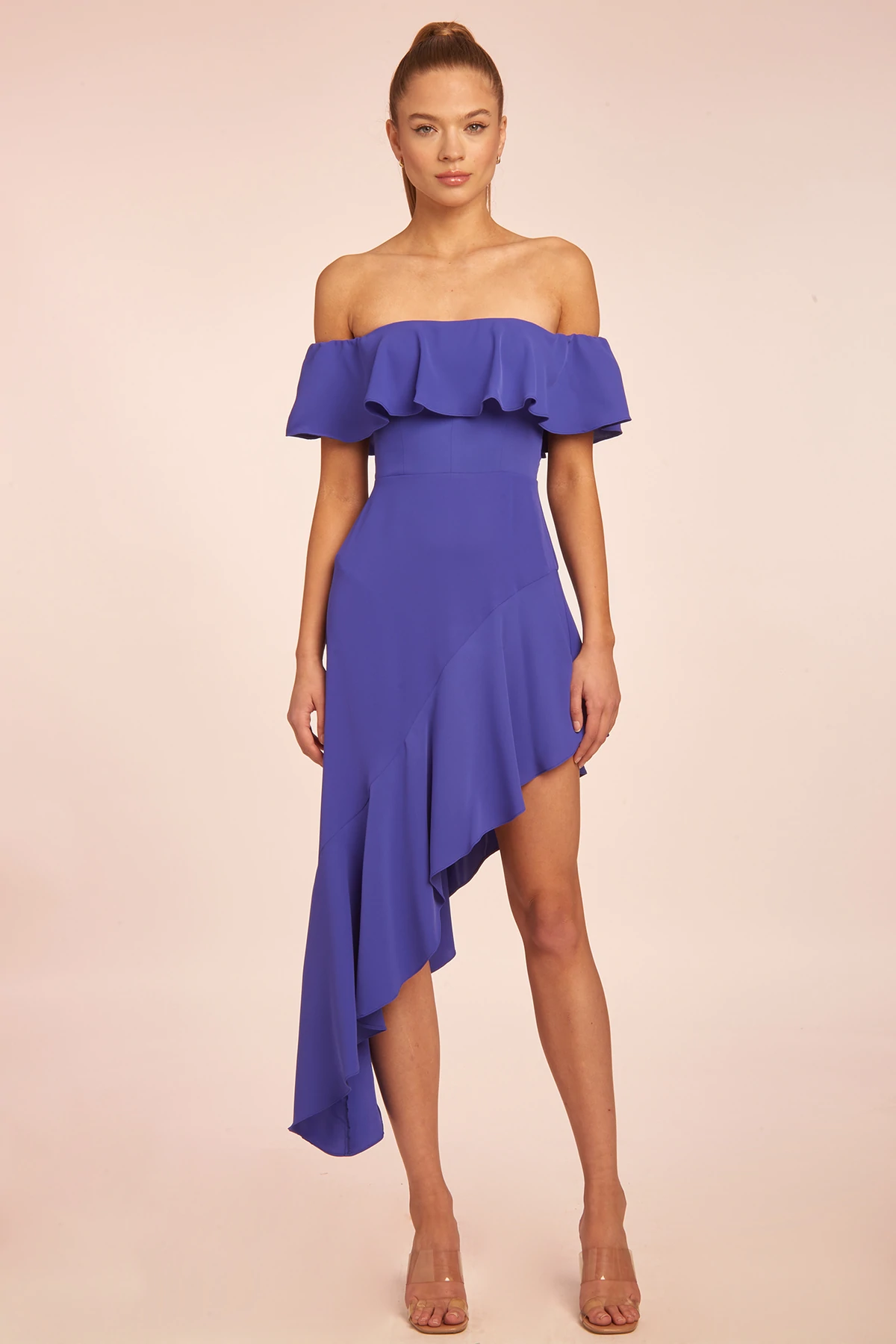 Jasalina dress
It is also one of the most sought-after dresses at the store that can put you in the limelight instantly.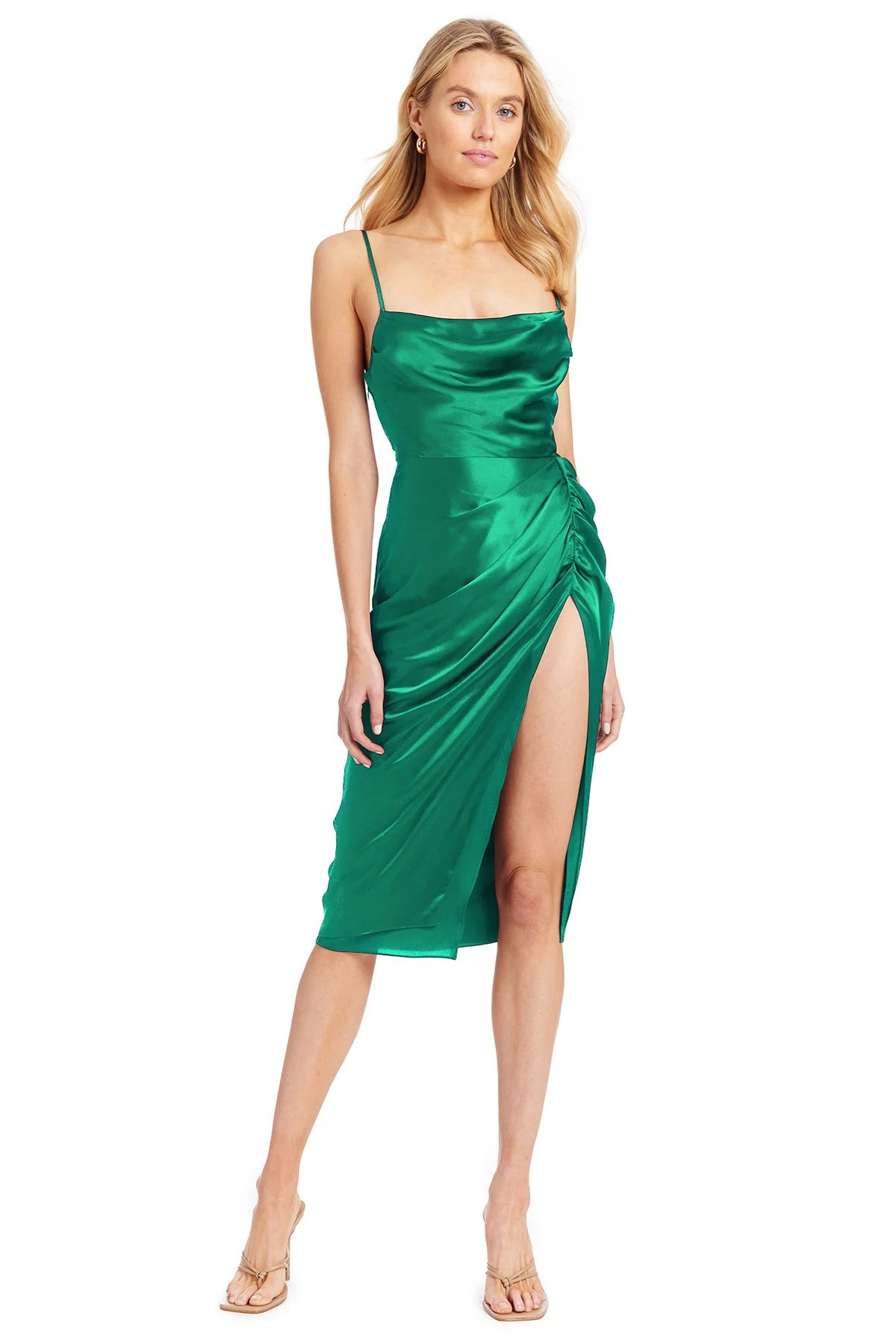 Samba dress
It's the highly popular dress of Amanda Uprichard. The dress can be worn as a sensuous backless mini or a sophisticated gown to slay any cocktail party or an evening dinner.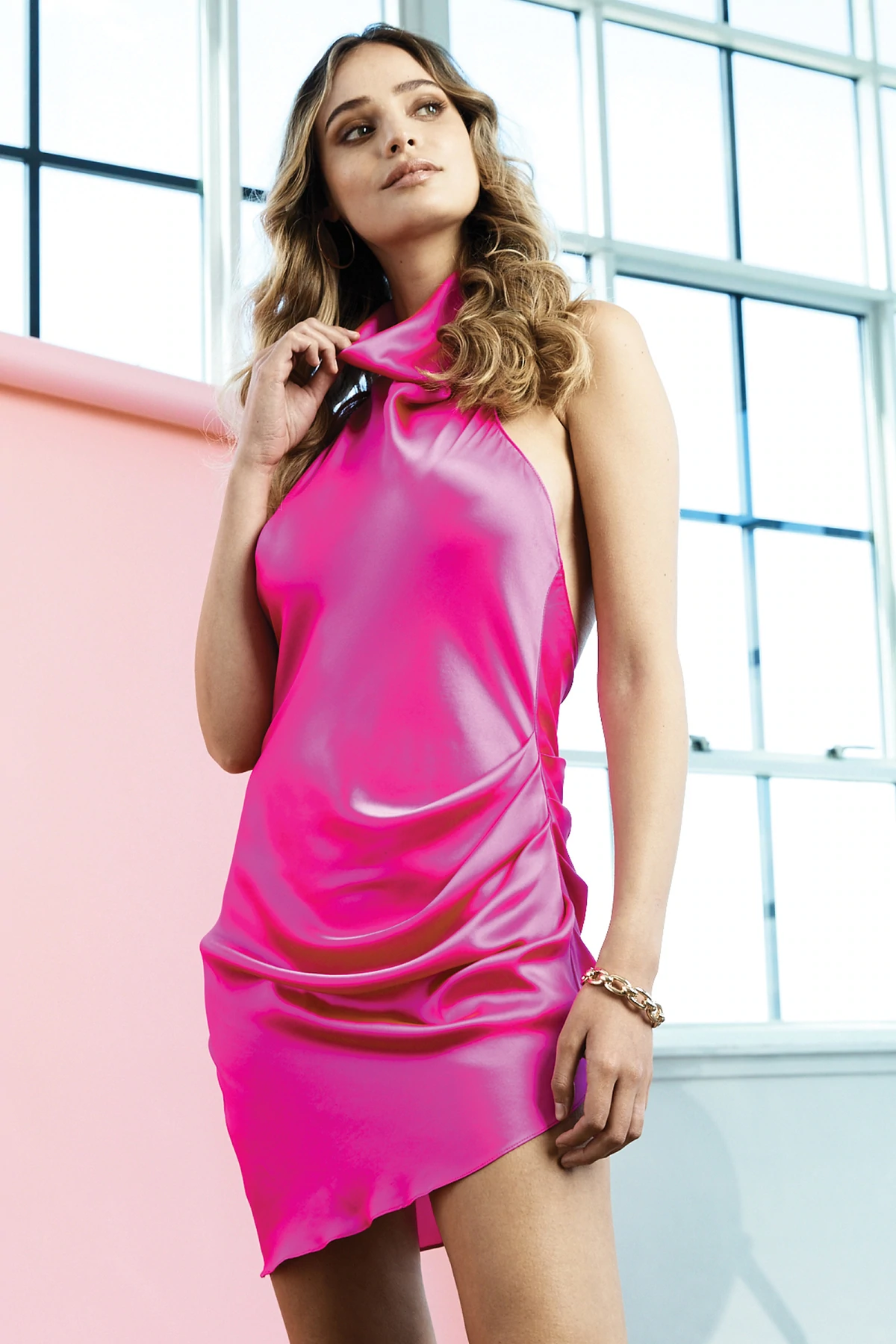 Why Choose Amanda Uprichard?
If you are someone who craves stylish clothes with unique designs, best fit, and exceptional detailing without paying a bomb then the brand is meant for you. Unlike fast-fashion brands, Amanda Uprichard offers high-quality and wearable fashion that offers oodles of comfort, style, and satisfaction.