About SteelSeries
Do you love gaming? No wonder, with the rise in technology many people have found their long-lost love for gaming. The craze for intense PC games is growing like never before. The adrenaline rush that one can feel like gaming cannot be put into words. Earlier, PC games were limited and there were not many options to enjoy gaming to the fullest. But now things have changed and people want to have a solid gaming experience.
No wonder, this can only be achieved if one gets their hands on the best gaming accessories. Just like a high-quality keyboard, gaming pad, mouse, etc, a premium pair of headphones is also important to amplify your gaming experience. The premium headset allows for handling intense gaming sessions and getting an extra edge over your opponents in multiplayer games.
It is very important to know about your opponent's moves without seeing them in the game. The games like battle royale, survival horror, etc require you to be very alert and smart to outshine your fellow opponents. Hence, a premium pair of headsets will help you to get that extra edge over the others.
Today, there are many brands that are offering cutting-edge gaming headsets but the one brand which is stealing the show is SteelSeries. This brand has been offering some of the most amazing headsets and is winning the game like no other. Recently, it has launched the successor of the highly popular SteelSeries Arctis7 in the form of Arctis 7+.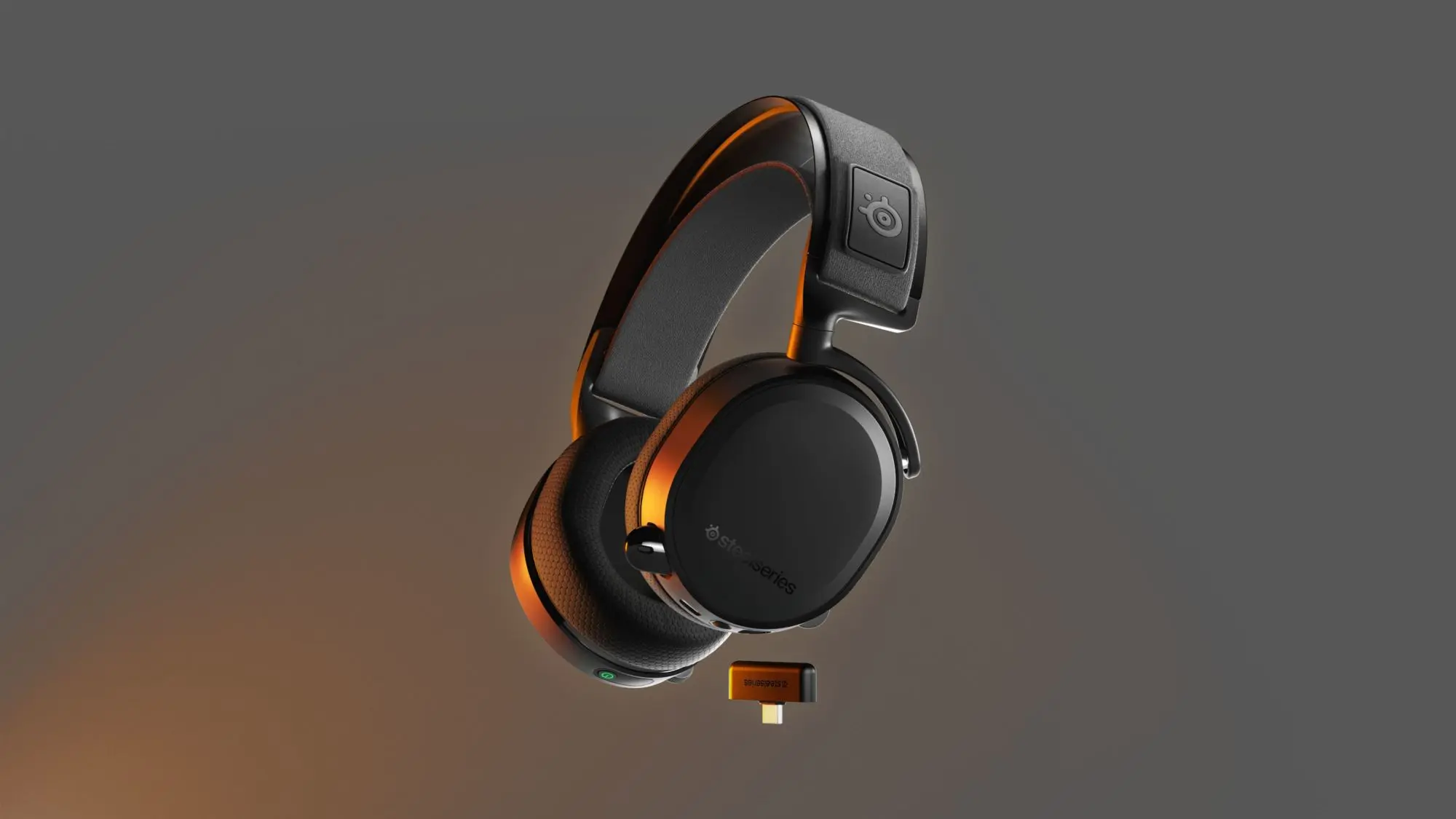 About SteelSeries Arctis 7+
Having a solid and premium gaming headset is highly essential to amplify the gaming experience. SteelSeries Arctis 7+ has been successful in creating a great impact in the gaming world with its solid headsets. It is refreshing its previous workhorse and SteelSeries's Arctis 7+ is similar to its predecessor. However, there are a few impressive changes made to it.
Similar to Arctis 9 wireless as well as Arctis Pro, the Arctis 7+ comes with a suspension frame along with a ski-goggle type elastic band. It has the same airweave ear pads which are soft, breathable, as well as flexible to adjust. This high-quality wireless gaming headset can be connected to various other devices as well apart from PC such as PlayStation 4 as well as 5, Nintendo Switch, along with Android smartphones that have USB-C ports. Moreover, it has various audio tweaks when it is connected to a PC.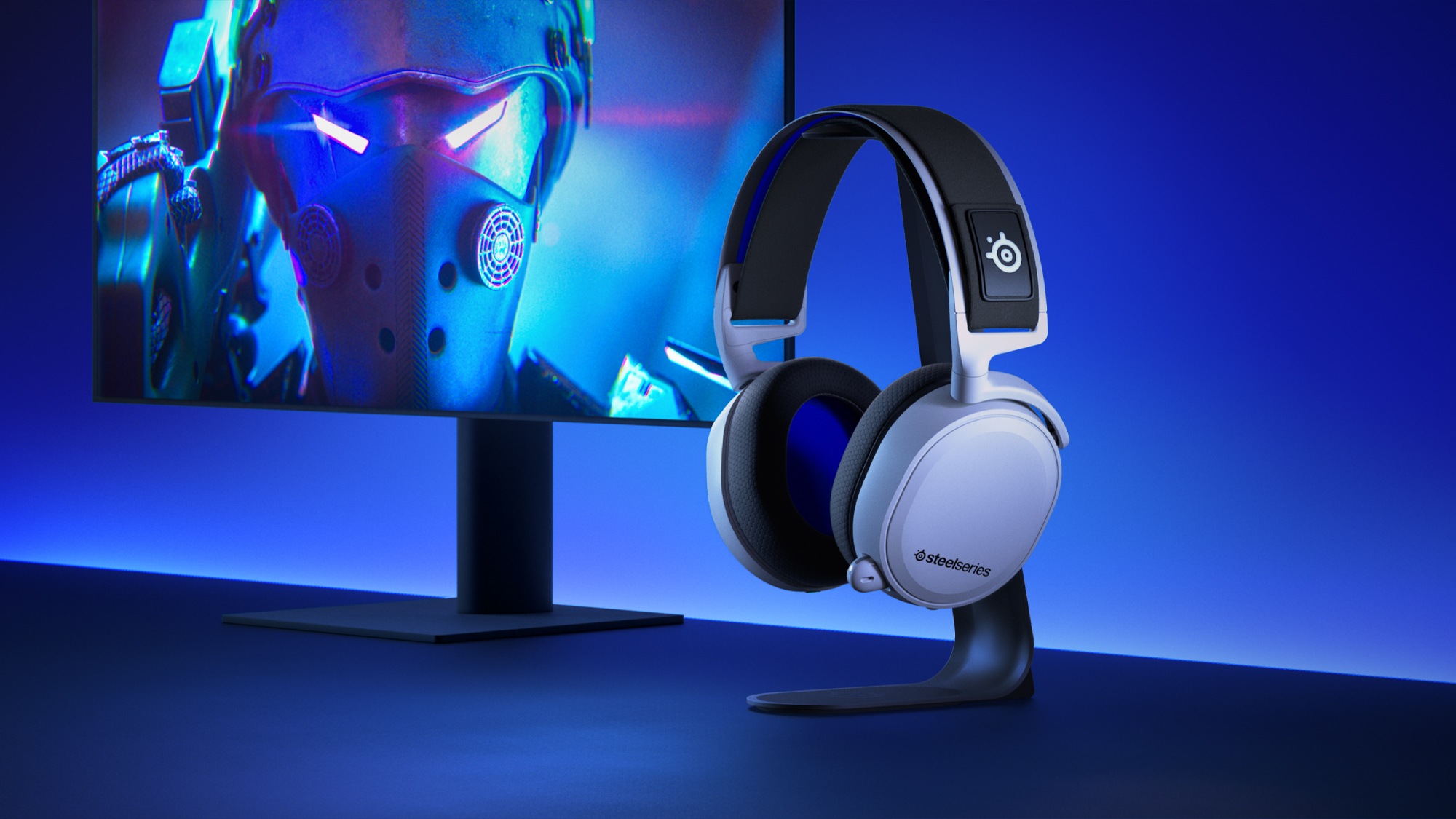 PROS
The pros of SteelSeries Arctis 7+ are:
It offers bass-forward and well-balanced sound.
Its sonar software offers various headphones as well as microphone audio options. Also, it is capable of 7.1 channel surround sound.
It comes with a USB-C transmitter which works fine with PC, Nintendo Switch, various Android smartphones, as well as PlayStation 4 and 5.
CONS
SteelSeries Arctis 7+ mic is not that clear.
There is a lack of Bluetooth connectivity.
Specifications
Here are some of the specifications of SteelSeries's Arctis 7+ mentioned below:
Compatibility – It is compatible with a PC that has a USB-C port and has Windows 10 and above, a Mac book that has a USB-C port, PlayStation 4 and 5 with a USB-C port, Oculus Quest 2 with a USB-C port, smartphones with USB-C port, and Switch with USB-C port.
Software requirements – There is Sonar software required for ChatMix and Windows 10 and above. Also, for GG/Engine there is a requirement of Windows 8.1 and above, or Mac OS 10.12 and above.
Speakers Drivers – The Arctis 7+ has 40mm, Neodymium drivers, with an effective range of 12m / 40ft and with a frequency response of 20- 20000 Hz. Also, the sensitivity of headphones is 98db and impedance of 32 Ohm. Also, its harmonic distortion is <3%.
Microphone – The microphone frequency response of Arctis 7+ is 100 – 6500 Hz. Also, its pattern is bidirectional with -38db sensitivity. It offers microphone noise cancelation with a retractable microphone location.
Wireless – SteelSeries Arctis 7+ is a wireless 2.4 GHz lossless gaming headphone with 12m, 40ft range and offers 30plus hours of battery life.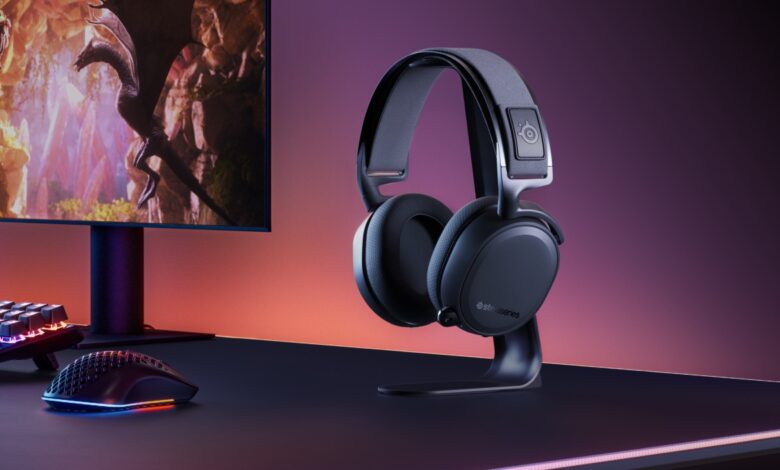 Features of SteelSeries Arctis 7+
Before buying any gaming headphones, it is essential for everyone to know their features. Here are some of the best features of this headphone listed below:
Simple and comfortable – This headset come in all-black, matte plastic backs, and with wide elastic bands that offer ski-goggles like suspension. Also, its large ear pads are very soft combined with breathable fabric. Its left earcup has a built-in microphone and has a red indicator LED to know when it is muted. Overall, it is very simple and comfortable to wear whole gaming.
Various connections – The best feature of Arctics 7+ is that it wirelessly connects with various devices like PC, Nintendo Switch, Android phones, PlayStation 4 as well as 5, and Mac through flat and quadrilateral USB transmitters. The transmitter is around one inch wide and half-inches deep.
However, a Bluetooth-less transmitter is necessary for wireless use if one wants to plug in it USB-C port but one can use it with a 3.5mm wired connection. The headset also comes with USB-C – USB-A cable which can connect the transmitter to devices that have USB-A ports. Also, when the headphone is connected to a PC, one can change the settings of it via GG engine software as well as the new Sonar section.
Robust sound for gaming as well as music – Arctis 7+ offers solid bass and doesn't sound like a subwoofer. Its bass synth notes, as well as kick drum, hits the bass test track. It is strong and offers balanced audio for music. There are various games like Fortnite which Arctis 7+ handles very nicely as it has EQ present in Sonar. The effects of the sound come very clearly and its 7.1-channel virtual feature operates for free as well as a software-based feature. It is great for both music as well as games.
Impressive & Improve Battery – The Arctis 7+ clearly outshines it's predecessor with an incredibly enhanced battery life. It can easily offer over 30 hours of unstoppable wireless usage to the users. One can easily play games round the clock on a single charge via USB-C.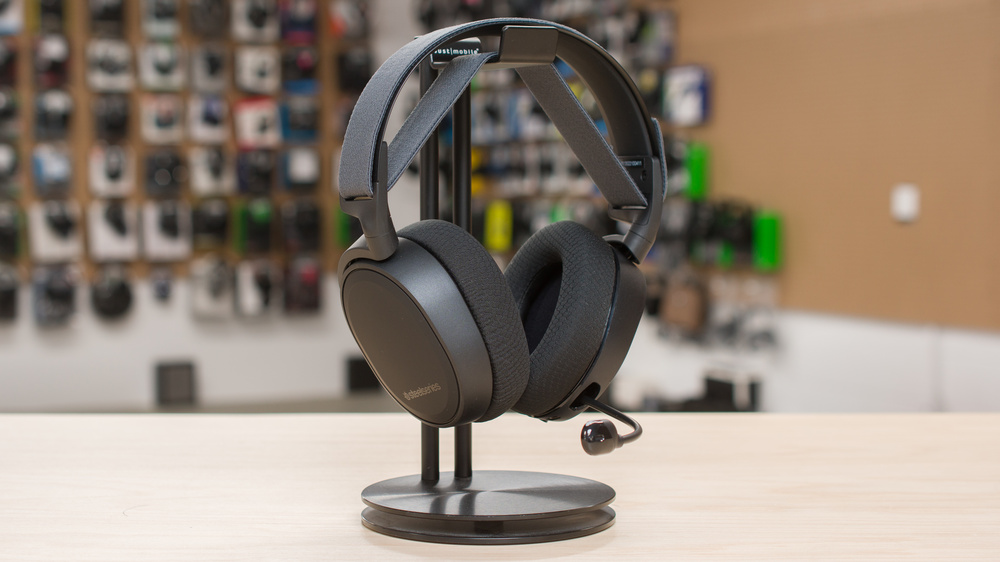 How it can amplify your gaming experience?
SteelSeries Arctis 7+ wireless gaming headset is powerful and feature-filled. It offers various tweaks for the use of PC and connects easily with Android phones, Nintendo Switch, as well as PlayStation 4 or 5. It is comfortable to wear and offers great sound for music as well as gaming. This headset has various features as well which can make your gaming experience much better than before. Also, its Sonar software offers various audio options. It is a complete powerhouse that can improve your level of gaming as well.
Is it Easy To Control Arctis 7+?
One can find a very basic range of on-ear controls that are quite comfortable to control or use. You can find the mic mute button and the volume dial on the backside of the left headphone whereas the game controlling dial, chat mix, and power button are on the right headphone.
How's the battery performance?
On a single charge, the headphones can last over 30 hours or more. It can easily outshine other gaming headsets exceptionally in the battery performance. It takes over 2 hours to charge it on the USB-C port.
Does It Block Noise?
Well, it does it well, but not anything exceptional about it. In noise cancellation, it's pretty average. You may hear noise from the surroundings if you are going to use it while traveling or somewhere out.
Who Should Use It?
If you are a versatile gamer who plays on various platforms then you must purchase it without thinking twice. Also, if you are someone who attends a lot of Zoom calls then you can wear it comfortably while enjoying it's suspension headband.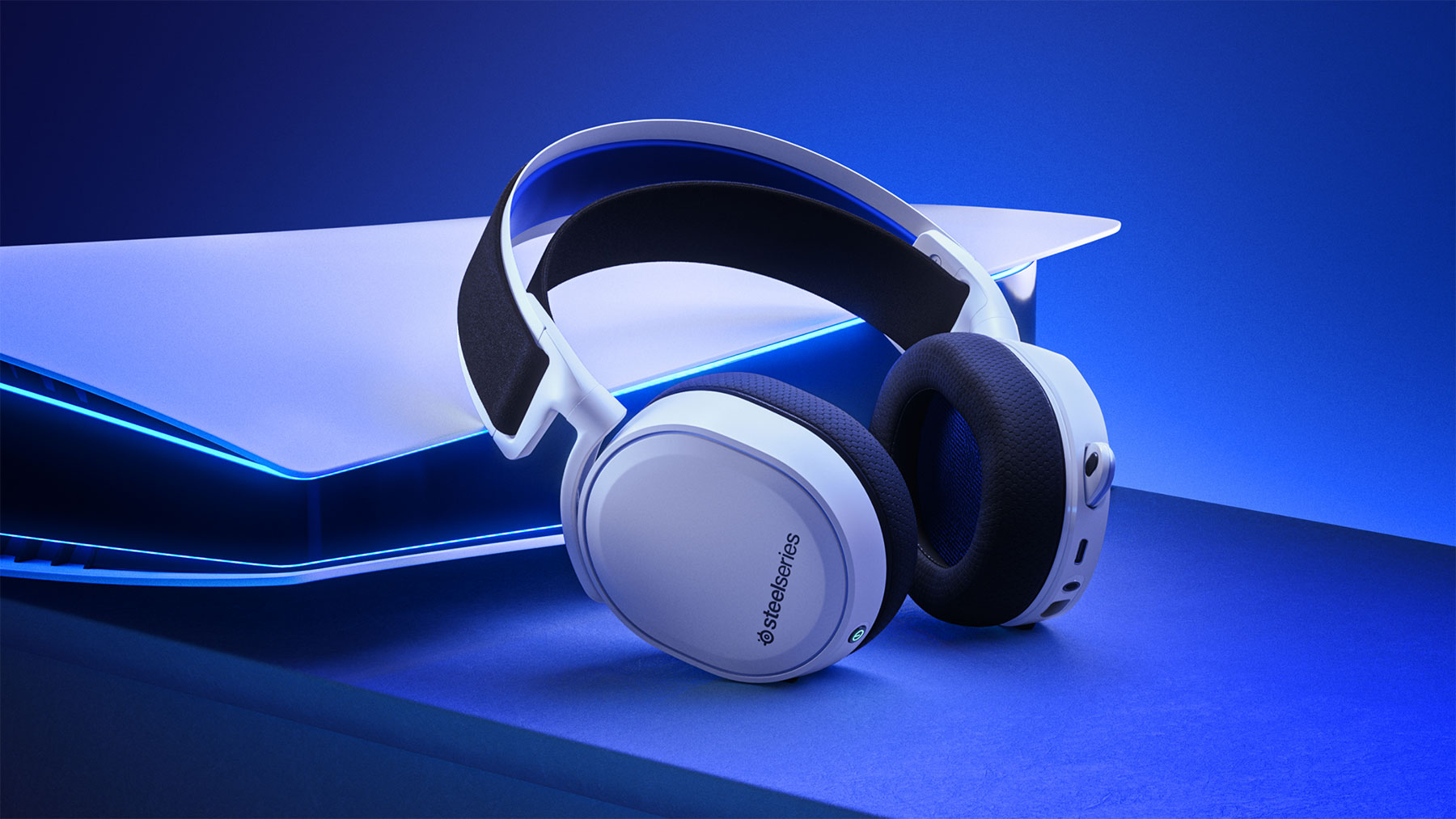 Is It Worth Considering?
Well, it is a great upgrade over SteelSeries Arctis 7+ and offers a great value for money. It has shown a lot of improvements and has become a better option to consider than it's predecessor.
The battery life is phenomenal and can give tough competition to other gaming headsets in the market. On top of that, it's USB-C dongle amplifies it's wireless charging compatibility to a great extent. And, it offers a great wireless audio experience with a bunch of amazing gaming features.
Hence, it's worth considering amplifying your versatile gaming requirements on different platforms easily without giving any kind of technical glitches. Overall, it's a great pair of gaming headsets ticking most of the boxes.
Conclusion
With so many options, it can be confusing to choose the right headset for gaming. The SteelSeries Arctis 7+ has various features and specifications which are hardly available in any other wireless gaming headset. It is a great option for people who want a robust and comfortable headset for gaming. Moreover, it is perfect for intense gaming sessions, music streaming, and Zoom calls.