About Meshki
Meshki is an Australian-based online fashion brand that specializes in women's clothing and accessories. The brand was founded in 2013 and has gained popularity for its trendy and fashion-forward designs. Meshki offers a wide range of clothing items, including dresses, tops, bottoms, jumpsuits, and swimwear, as well as a selection of accessories like bags, shoes, and jewelry.
The brand's mission is to "empower people worldwide to be confident, ambitious & unstoppable, dressed head to toe in MESHKI." Meshki's designs are inspired by a variety of cultures and influences, and the brand's collections are often described as being "timeless, yet modern."
Meshki is known for its sleek and stylish aesthetic, often featuring form-fitting silhouettes, bold colors, and contemporary designs. The brand caters to a diverse customer base and offers a range of sizes to accommodate different body types.
Meshki's clothing is available online and in select boutiques around the world. The brand also offers a bridal collection, as well as a line of accessories, including jewelry, shoes, and bags.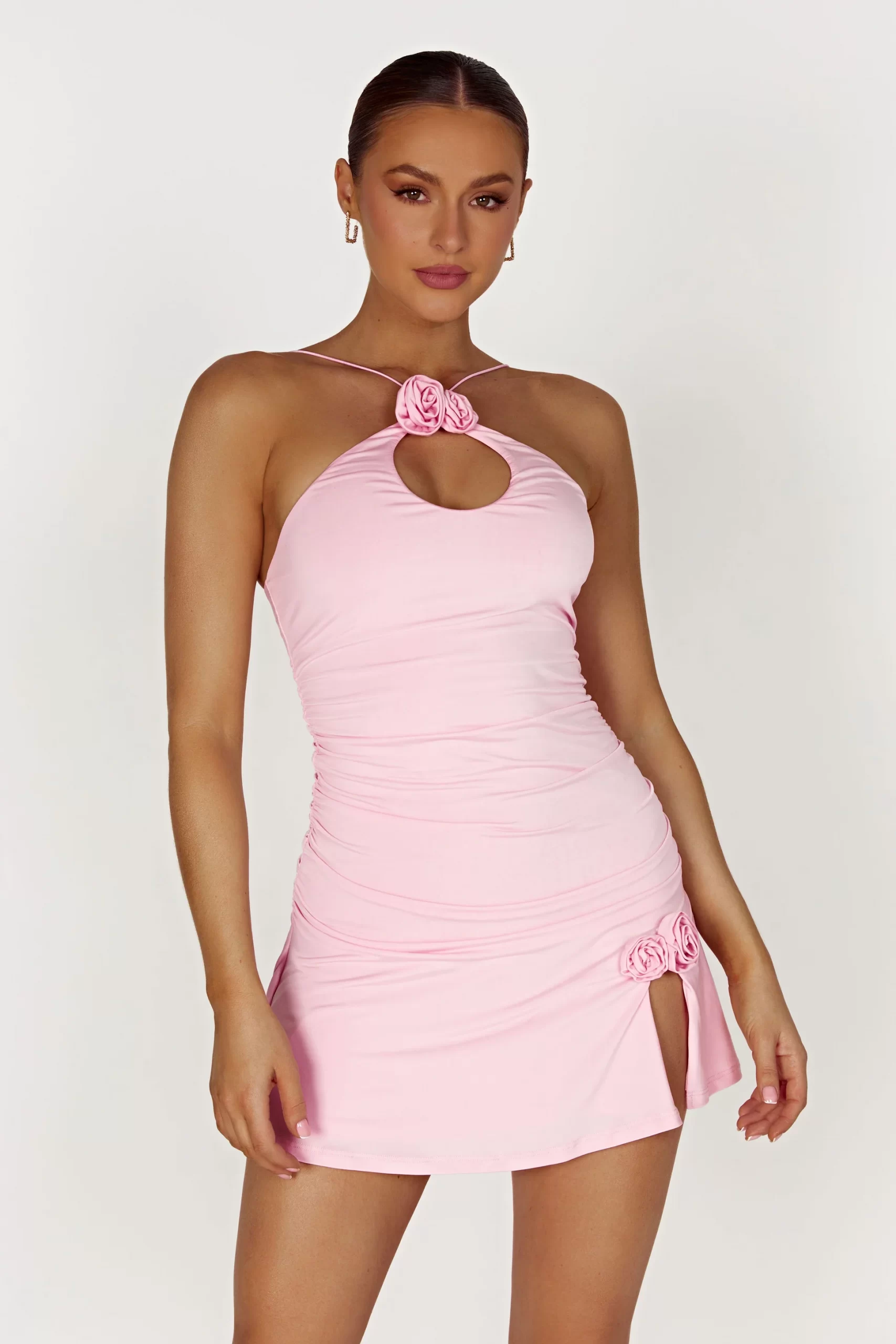 Products Offering
Meshki offers a wide range of fashion products for women. Here are some of the product categories you can find on their website:
Dresses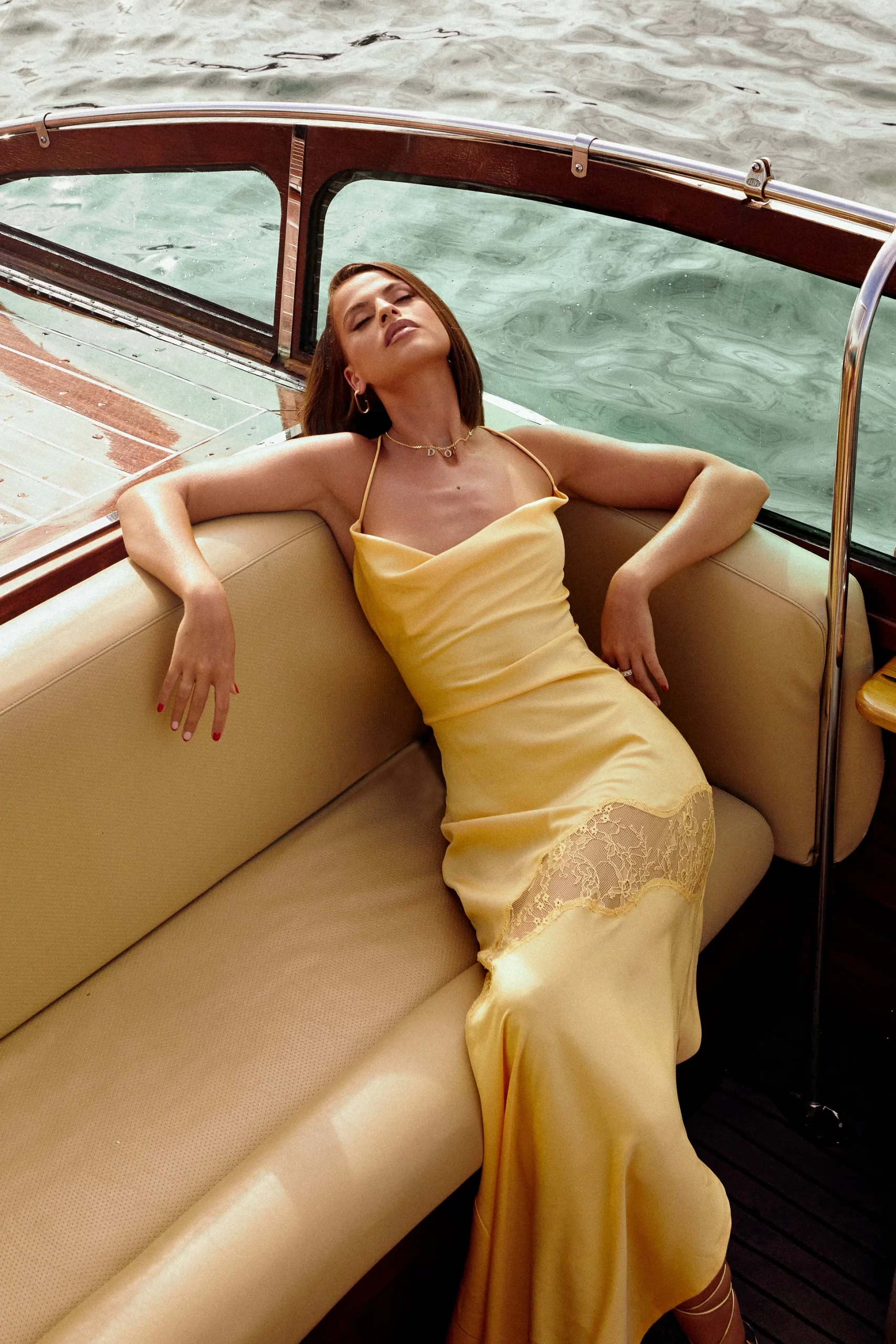 Meshki offers a wide range of dresses to suit different occasions and styles. Their collection includes mini dresses, which are typically shorter in length and perfect for a night out or casual events. Midi dresses are slightly longer, reaching mid-calf or just below the knee, and can be versatile for both casual and semi-formal occasions. Maxi dresses are full-length dresses that are often flowy and elegant, suitable for formal events or special occasions. Meshki also offers bodycon dresses, which are form-fitting and accentuate the curves of the body, creating a sleek and sexy look. Additionally, they have evening gowns that feature luxurious fabrics, intricate detailing, and elegant silhouettes, making them suitable for formal events and red carpet occasions.
Tops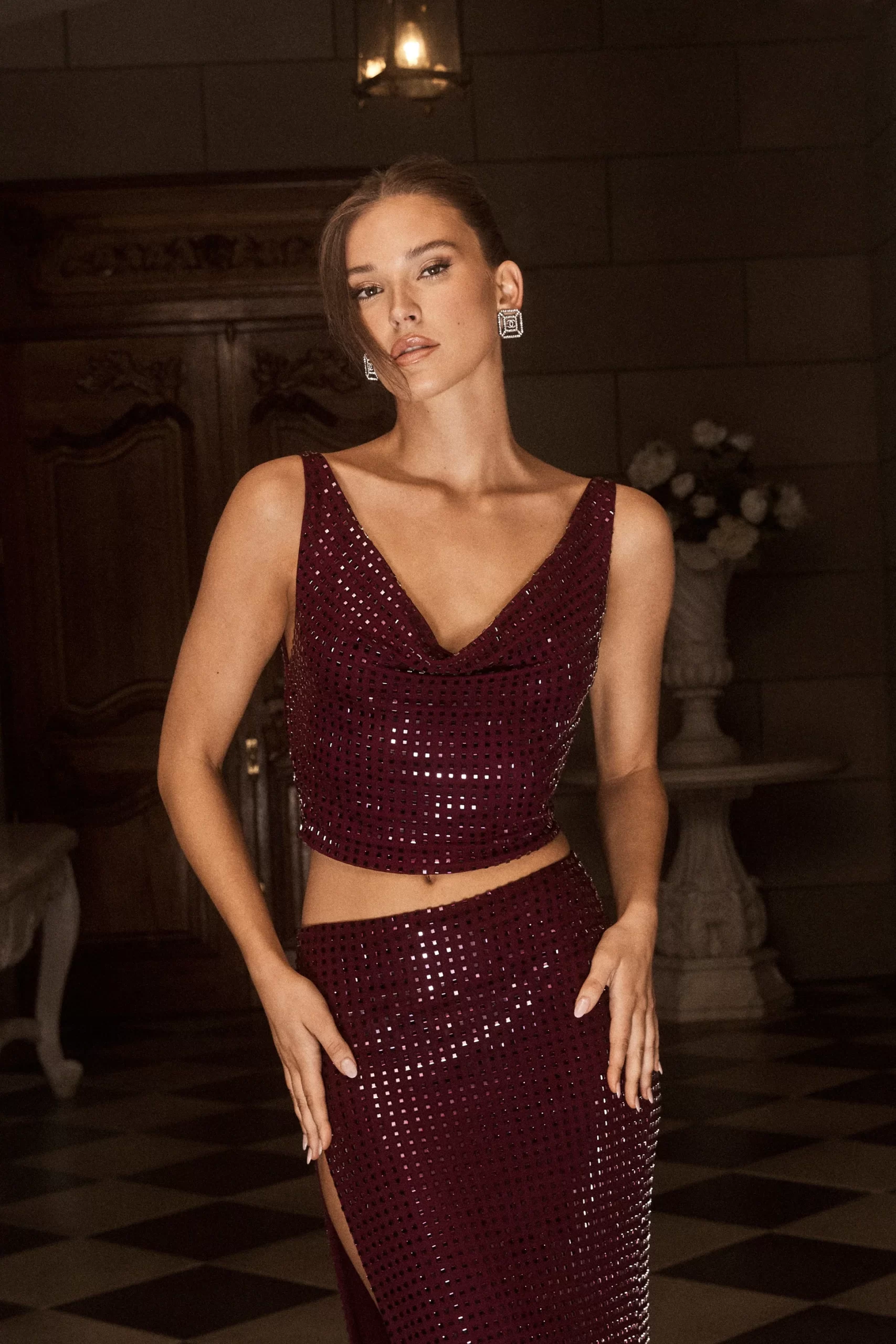 Meshki's tops collection includes a variety of styles to cater to different preferences. Crop tops are shorter in length and expose the midriff, providing a trendy and youthful look. Blouses are more flowy and sophisticated, often featuring feminine details such as ruffles or lace. Bodysuits are form-fitting tops that can be tucked seamlessly into bottoms, providing a streamlined look. Sweaters are perfect for colder weather, offering warmth and style with various necklines and knit patterns. T-shirts provide casual and comfortable options for everyday wear, often featuring graphic prints or logo designs.
Bottoms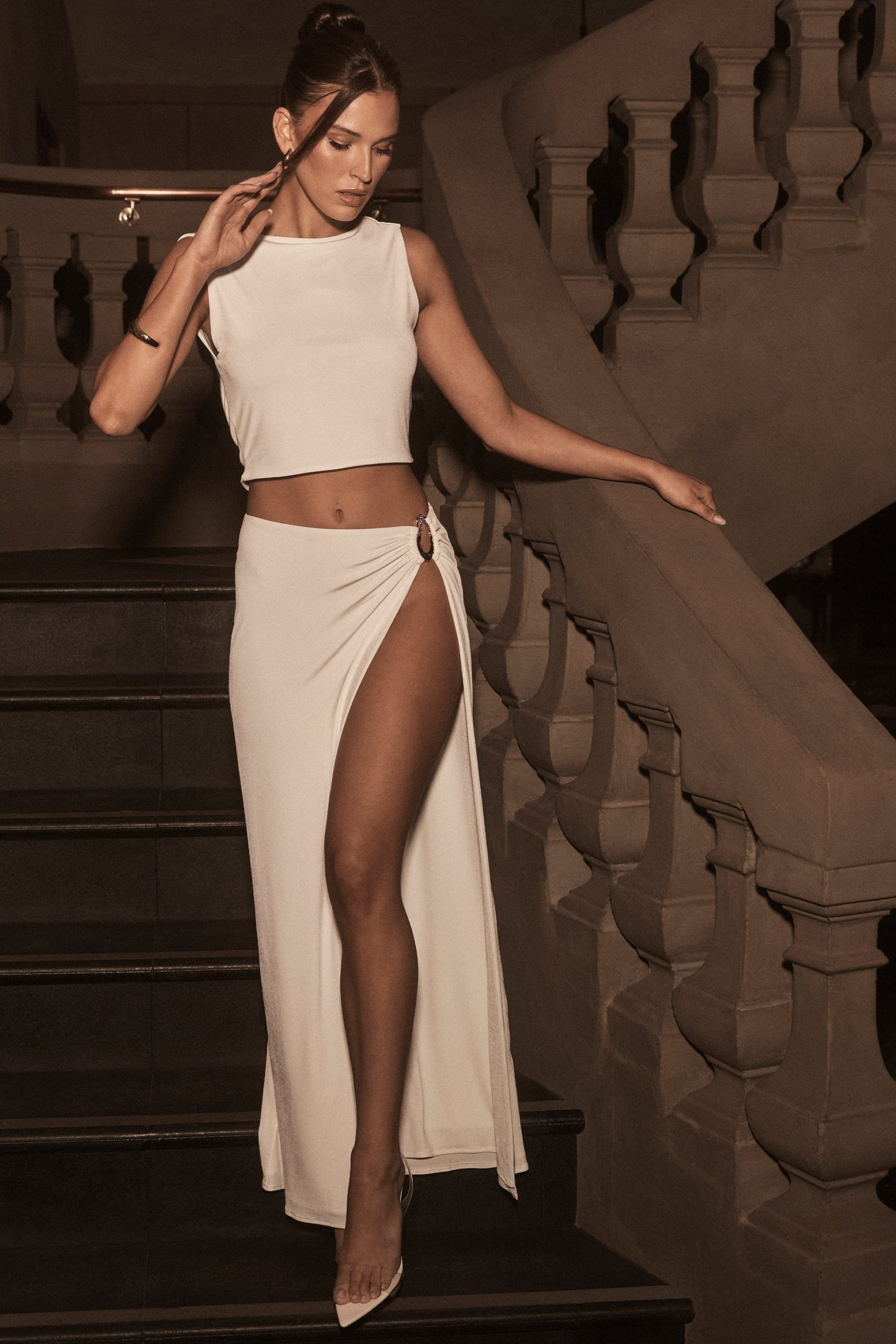 Meshki offers a range of bottoms to complete your outfit. This includes skirts, shorts, pants, and leggings. Skirts come in various lengths and styles, including mini, midi, and maxi, and can be paired with different tops to create versatile looks. Shorts are available in different cuts, such as high-waisted or denim, and are ideal for warmer weather or casual occasions. Pants and leggings come in various designs, including wide-leg trousers, tailored pants, or form-fitting leggings, providing options for both formal and casual outfits.
Swimwear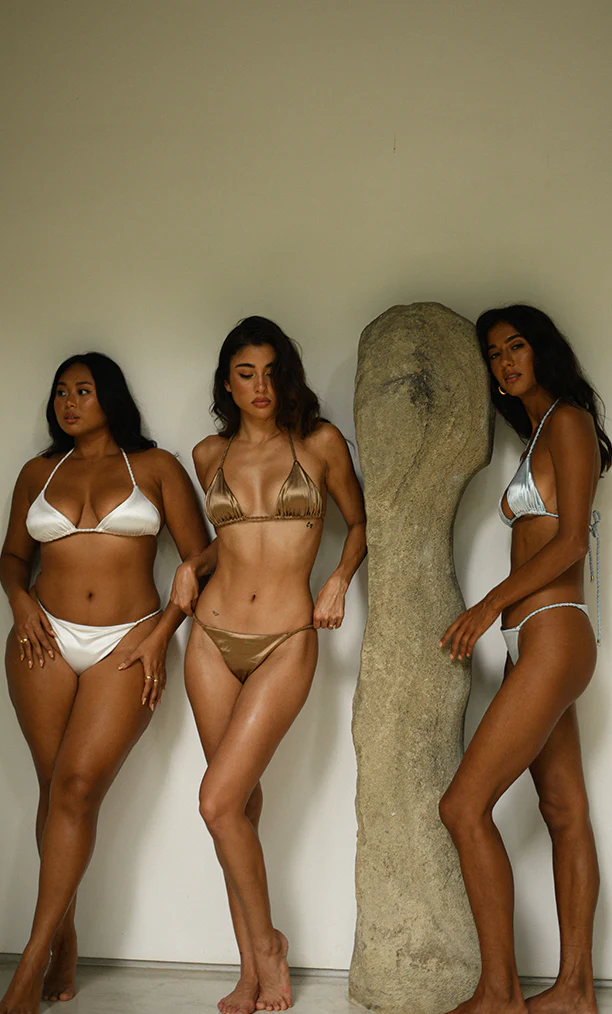 Meshki also offers a selection of swimwear, including bikinis and one-piece swimsuits. Their swimwear collection features various styles, such as triangle bikinis, bandeau tops, high-waisted bottoms, and cut-out designs. These swimwear pieces are designed to be fashionable and on-trend, allowing you to make a statement by the pool or at the beach.
Accessories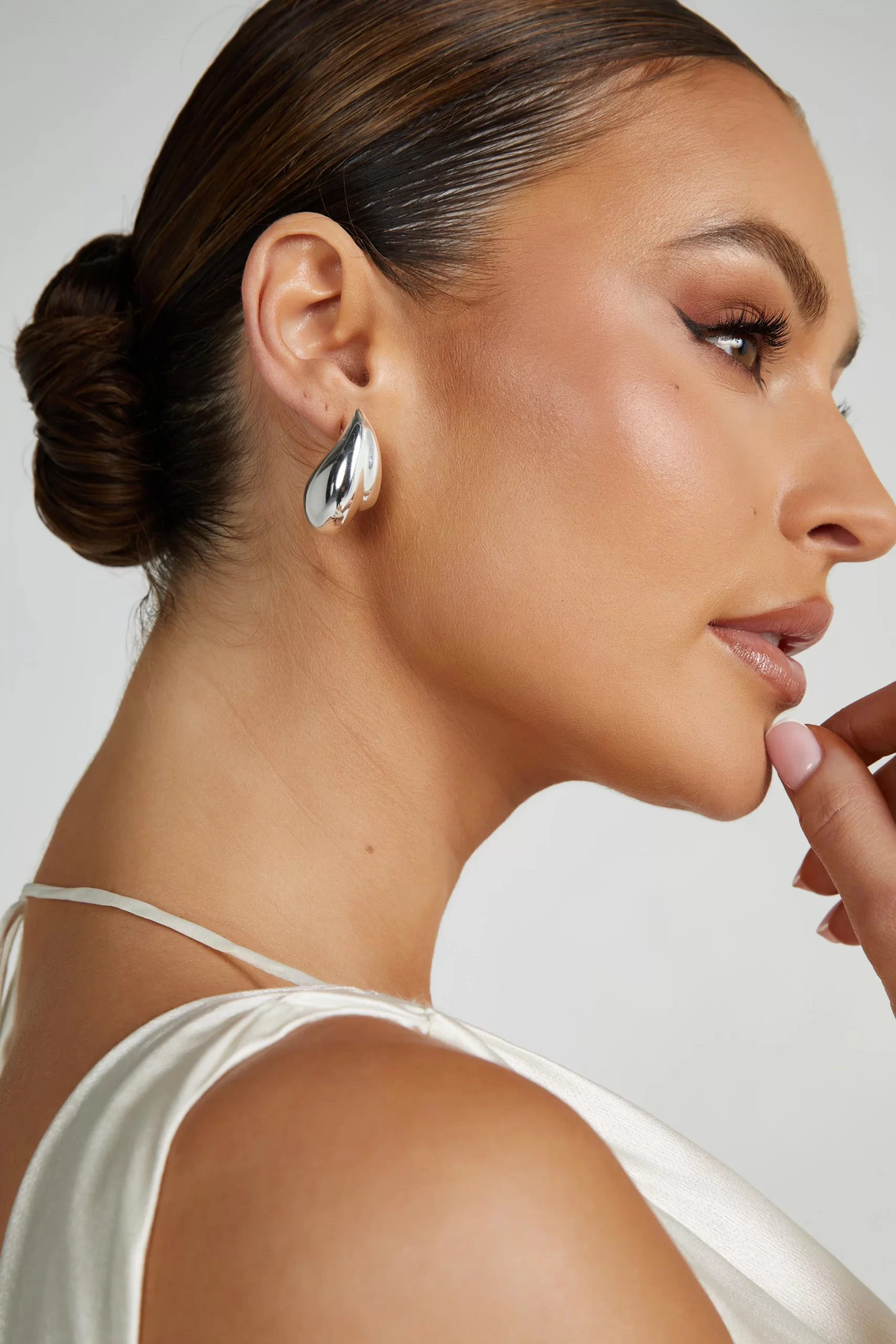 Meshki provides accessories to complement your outfits, including bags, shoes, and jewelry. Their bag collection features handbags, clutches, and shoulder bags, while their shoe collection includes heels, boots, sandals, and sneakers. Meshki also offers a range of jewelry options, such as earrings, necklaces, bracelets, and rings, to add a finishing touch to your look.
Meshki Styles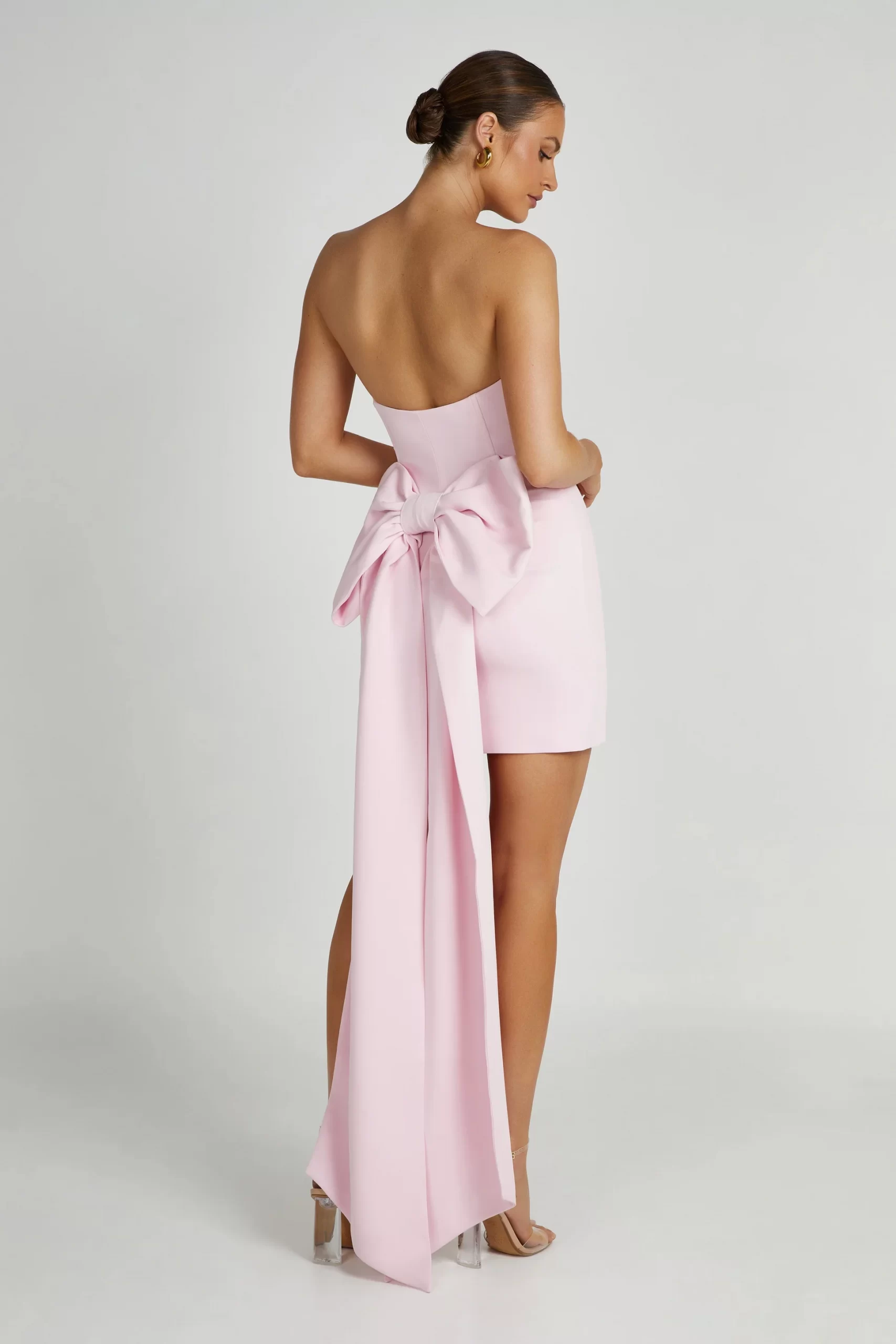 Meshki offers a range of stylish and trendy designs in their clothing collections. Here are some key style elements you can find in Meshki's fashion offerings:
Bodycon Silhouettes: Meshki is known for its form-fitting and body-hugging designs. Bodycon dresses, skirts, and tops are a staple in their collections, emphasizing and accentuating the curves of the body. These silhouettes create a sleek and confident look.
Cut-Out Details: Meshki often incorporates cut-out details in their garments, adding a touch of allure and sophistication. Cut-outs can be found in various areas such as the waist, back, shoulders, or neckline, creating unique and eye-catching designs.
Bold Colors and Prints: Meshki embraces bold and vibrant colors, as well as eye-catching prints. From solid hues like bright red, cobalt blue, or neon green to striking prints like animal prints, florals, or abstract patterns, their collections offer a wide range of options to make a statement.
Luxurious Fabrics: Meshki uses high-quality fabrics to create a luxurious and premium feel in their designs. This includes materials such as satin, velvet, sequins, and lace, adding a touch of elegance and sophistication to their garments.
Modern and Trendy Details: Meshki stays up-to-date with current fashion trends, incorporating modern details into their designs. This can include elements like asymmetric hemlines, ruching, wrap-style designs, puff sleeves, and off-the-shoulder necklines, among others. These details give their pieces a contemporary and fashionable edge.
Versatile Styles: While Meshki offers standout and glamorous pieces, they also provide versatile styles that can be dressed up or down for different occasions. For example, they offer basic tops, casual jumpsuits, and sleek pants that can be styled in various ways to suit both casual and formal settings.
Influencer Collaborations: Meshki has collaborated with influencers and celebrities, creating limited edition collections or signature pieces inspired by their personal styles. These collaborations often feature trendy designs and reflect the latest fashion influences.
Meshki Quality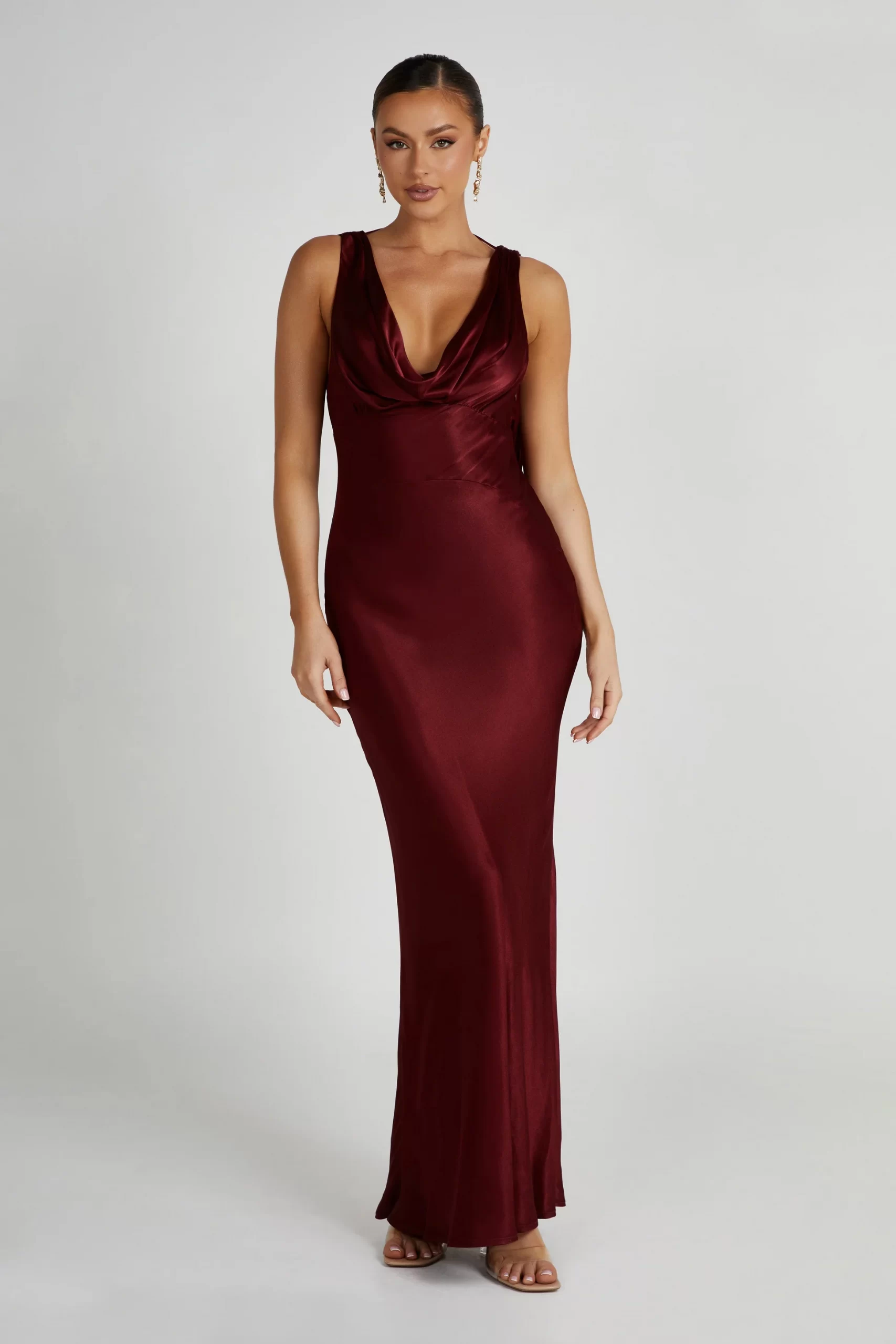 The quality of Meshki clothing is generally considered to be good. The brand uses high-quality fabrics and construction techniques, and the designs are often well-made and durable. However, there have been some reports of inconsistent quality, with some customers reporting that their garments have fallen apart after a few washes.
Meshki Sustainability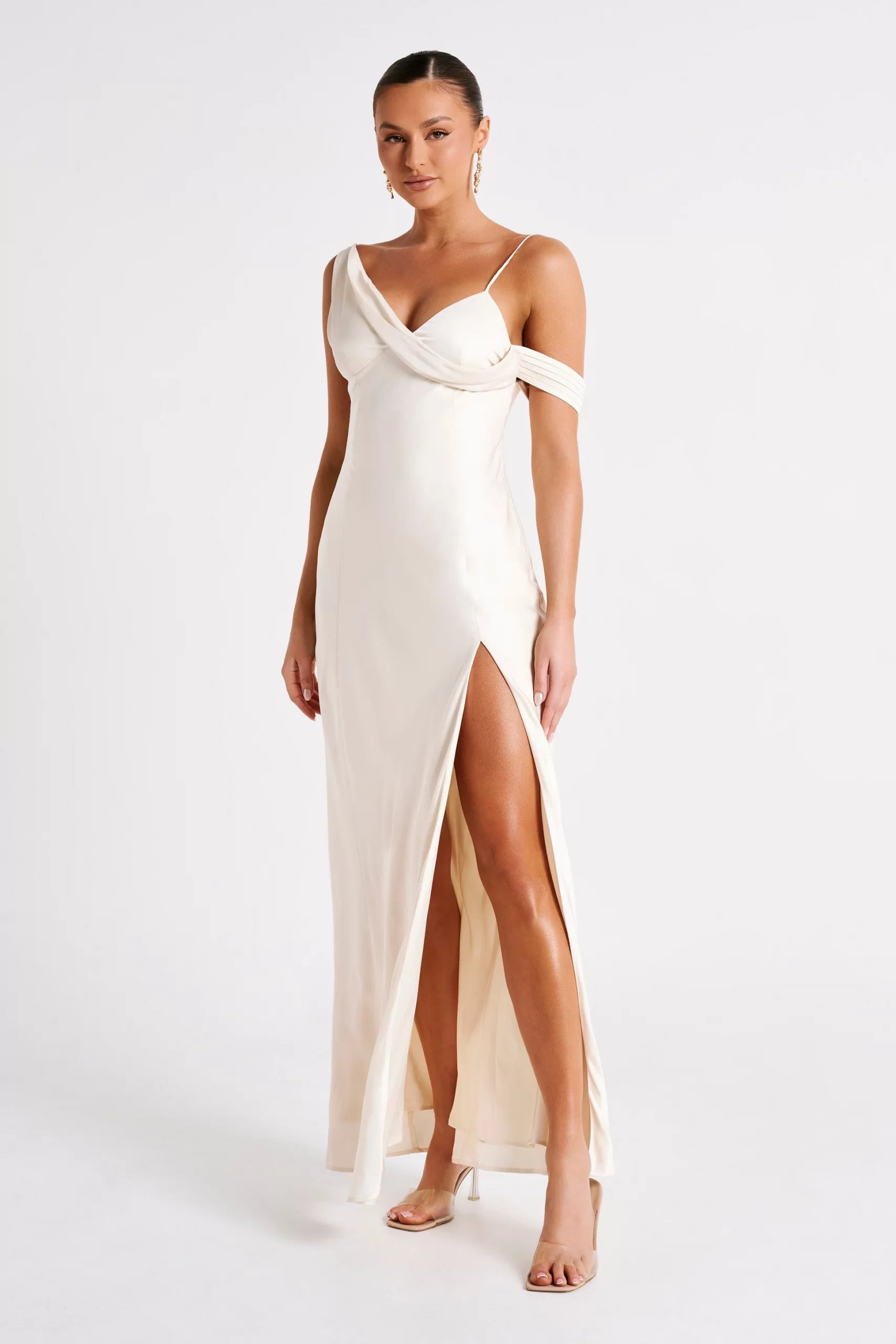 Meshki has made some efforts to be more sustainable, but there is still room for improvement. Here are some of the things that Meshki is doing to be more sustainable:
Using recycled and recyclable materials: Meshki uses recycled and recyclable materials in some of its products, such as recycled polyester and recycled cotton.
Reducing packaging waste: Meshki's packaging is now 100% recycled, recyclable, or biodegradable.
Donating excess inventory: Meshki donates excess inventory to charity partners.
Partnering with organizations that are working to address sustainability issues: Meshki partners with organizations such as Upparel and Thread Together, which are working to reduce textile waste.
Meshki Pricing & Sizing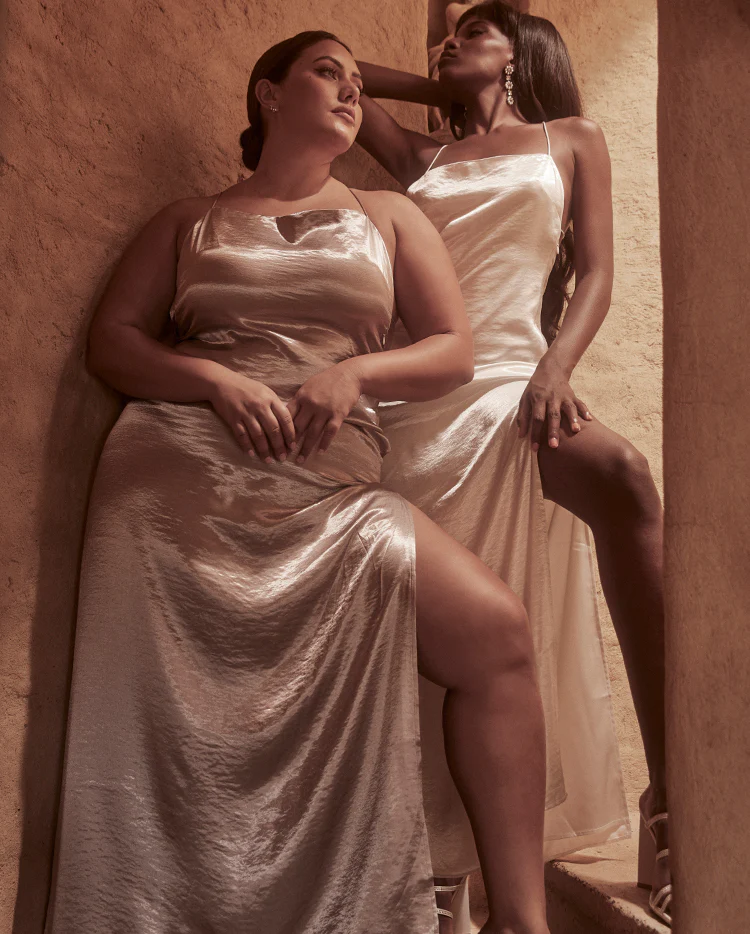 Meshki pricing is generally considered to be affordable, with most items ranging in price from $50 to $200. However, there are some higher-priced items, such as dresses and coats, which can cost upwards of $500.
Meshki sizing is generally considered to be true to size. However, some customers have reported that the brand's sizing can be inconsistent, so it is always a good idea to check the size chart before making a purchase.
Here is a breakdown of Meshki's pricing and sizing:
Pricing:
Tops: $50-100
Bottoms: $50-150
Dresses: $100-200
Coats: $200-500
Sizing:
XXS-XXL
AU 4-18
US 0-14
UK 4-16
Who Is Meshki For?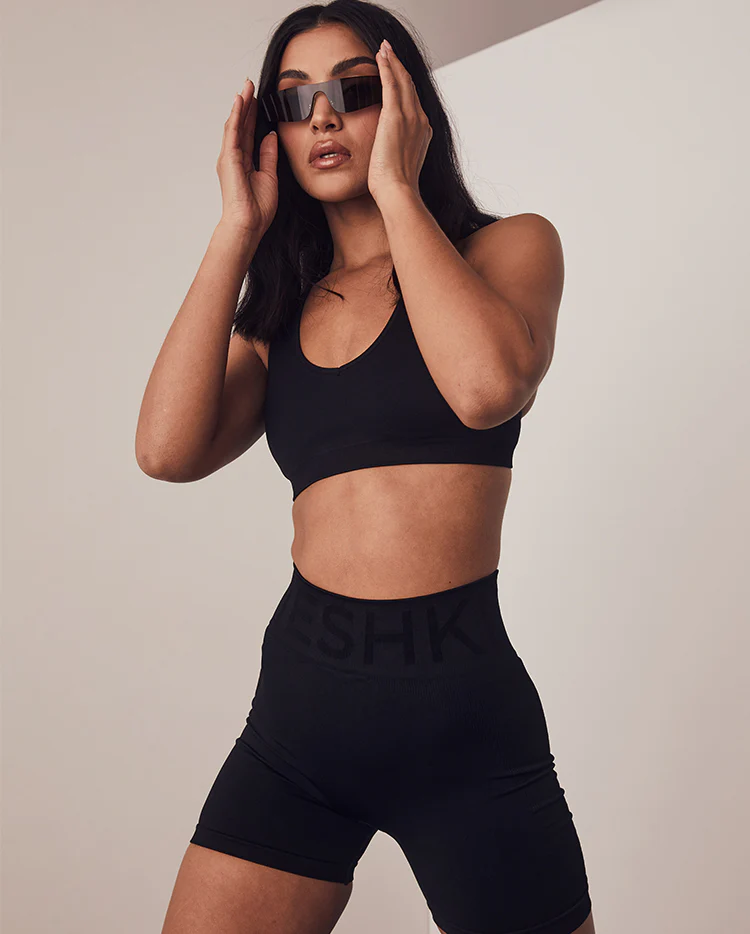 Meshki is a women's fashion brand that is designed for women of all ages, sizes, and body types. The brand's mission is to "empower people worldwide to be confident, ambitious & unstoppable, dressed head to toe in MESHKI."
Meshki's designs are inspired by a variety of cultures and influences, and the brand's collections are often described as being "timeless, yet modern." The brand's clothing is available online and in select boutiques around the world.
Meshki Promotions & Discounts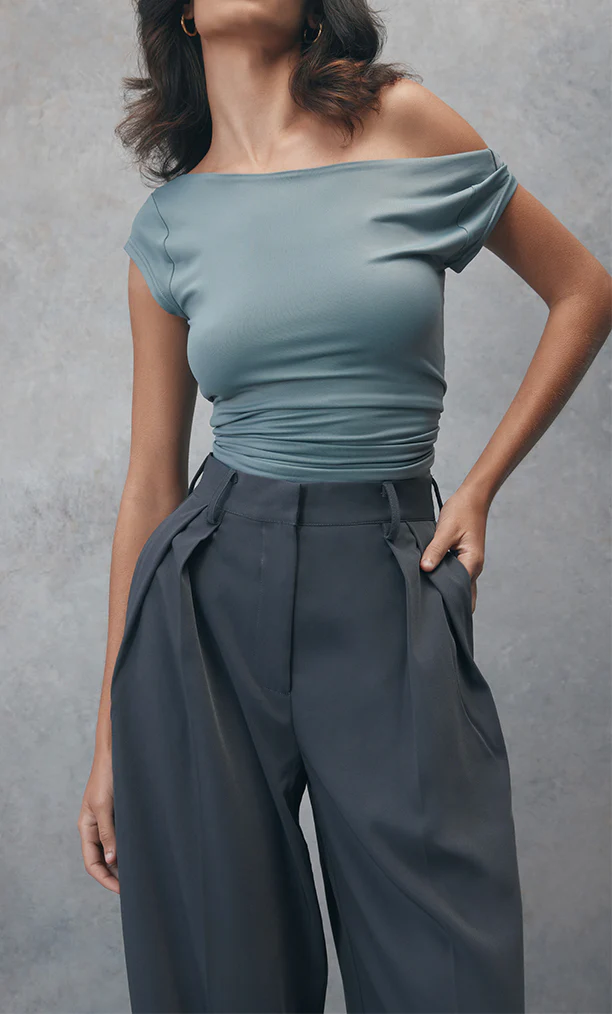 Meshki offers a variety of promotions and discounts throughout the year. Here are some of the most common promotions:
Sign-up discount: You can get a $10 discount on your first purchase when you sign up for the Meshki email newsletter.
Referral discount: You can get a $10 discount on your next purchase when you refer a friend to Meshki.
Student discount: Students can get a 15% discount on their purchase by verifying their student status with UniDays.
Sale: Meshki has sales throughout the year, with discounts of up to 50% off.
Gift card: You can purchase a Meshki gift card and give it to someone as a gift. Gift cards can be used on the Meshki website or in select boutiques.
Meshki Shipping & Return Policy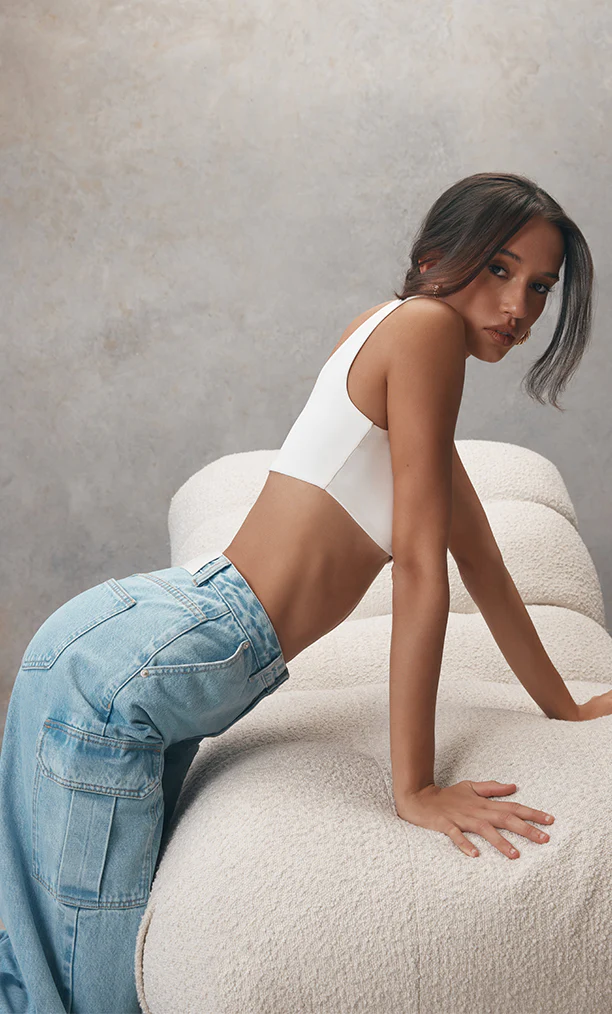 Shipping:
Meshki ships to most countries around the world.
Shipping costs vary depending on the country and the shipping method.
Standard shipping typically takes 1-2 weeks.
Express shipping typically takes 3-5 days.
Returns:
Meshki offers a 14-day return policy.
Items must be returned in the original condition in which they were received.
Shipping costs for returns are not covered by Meshki.
Refunds:
Refunds are processed within 5-7 business days once the return has been received by Meshki.
Refunds are issued to the original payment method.
Exchanges:
Exchanges are available for the same style in a different size.
Exchanges are subject to a $16.99 shipping fee.
Damaged or Defective Items:
If you receive a damaged or defective item, you must contact Meshki customer service within 14 days of delivery.
Meshki will send you a replacement item or issue a refund.
Final Thoughts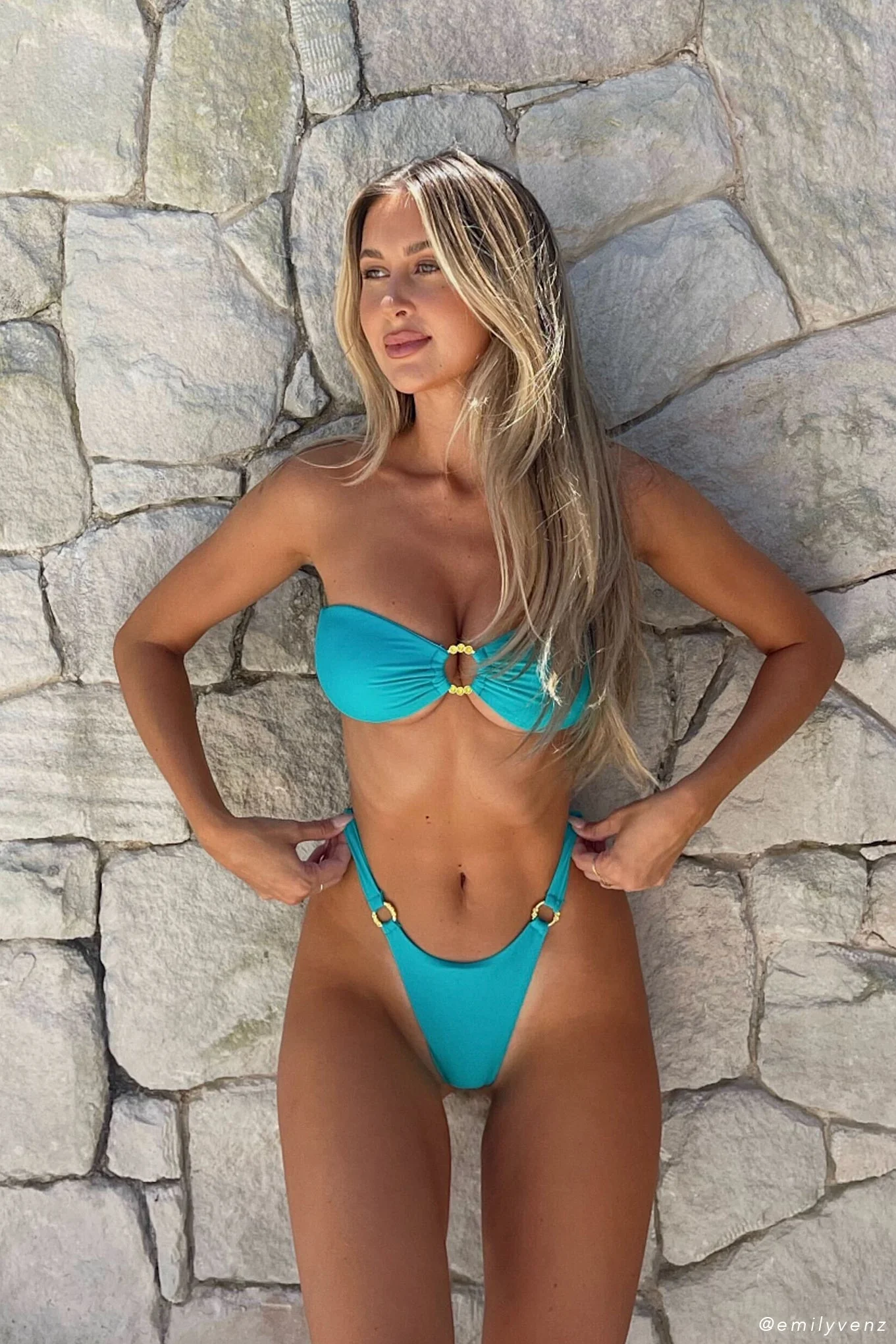 Overall, Meshki is a well-respected brand that offers a wide range of stylish and affordable clothing. If you are looking for a new outfit or a special piece for an event, Meshki is a good option to consider.