Activewear generally isn't cheap, and gearing up for your morning runs, evening HIIT workouts, and days where you don't feel like wearing real clothing can take a toll on your wallet.
32 Degrees offers functional clothing at a much lower price than some of the other brands out there, but how does its quality measure up? This 32 Degrees review will give you the lowdown on just what it is they offer, and what they don't.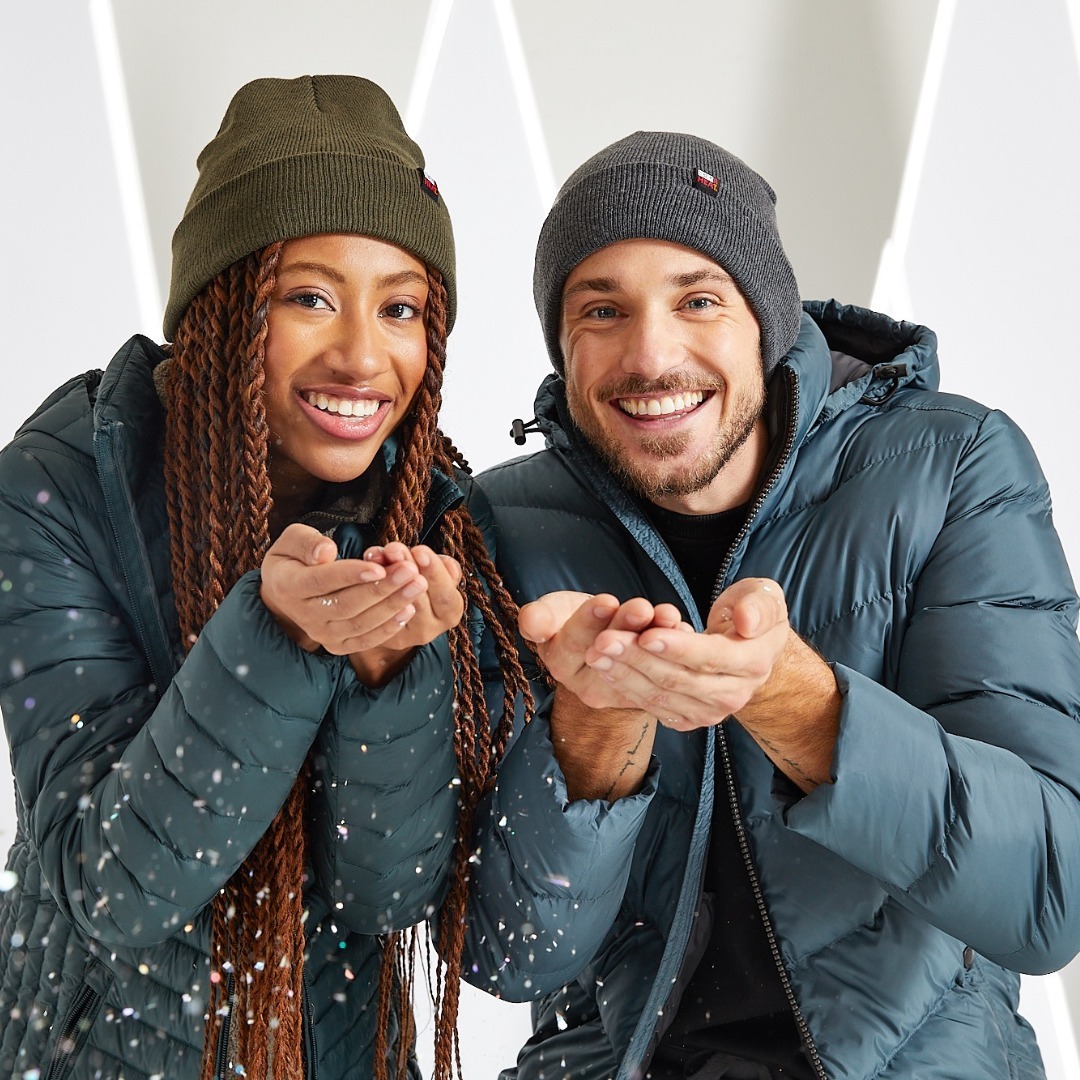 Pros:
They're essentially a one-stop shop for activewear if you're satisfied with the quality and the fits they offer
Their performance fabrics perform and feel like they'll hold up well over time
The price is their obvious draw, allowing you to stock up on basics for a fraction of the cost of some other activewear brands
While not a particularly tailored or flattering fit, their items fit true-to-size
Cons:
The cuts of their clothing items leave a bit to be desired
I expected their Cotton Terry items to be softer than they were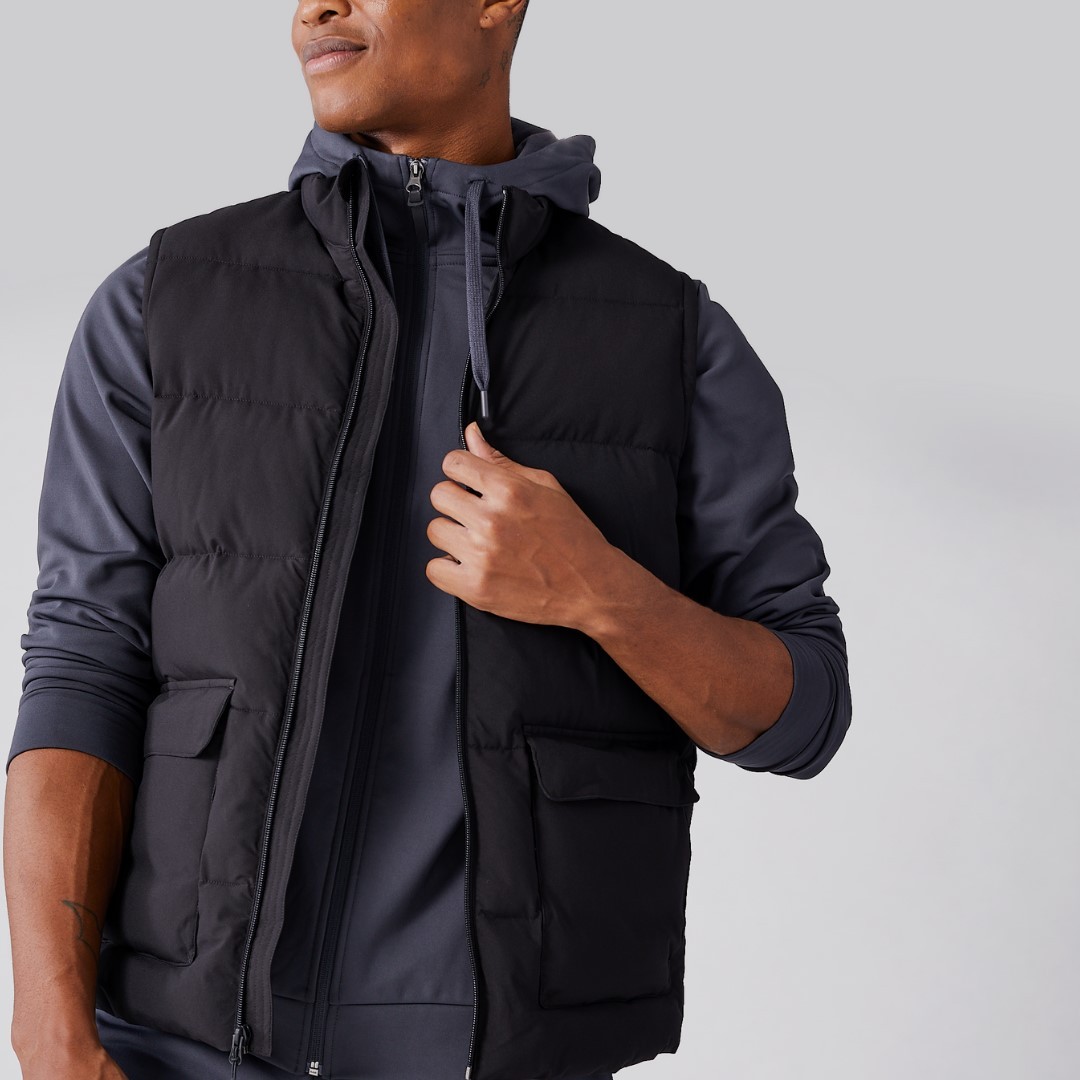 Once you've switched out a button-up and slacks for a compression tee and joggers, it's tough to go back unless you're going out to dinner, popping into the office, or otherwise being social.
These days my activity generally revolves around working at home, working out at home, and running out for groceries so I can cook and eat at home. My neck hasn't seen a collar since 2020.
The problem I've run into is that wearing activewear day in and day out can cost a small fortune.
32 Degrees is looking to solve this problem and offer high-quality, low-cost activewear that isn't as risky as picking up one of those mystery brands from T.J. Maxx.
Do they deliver? Keep reading to find out.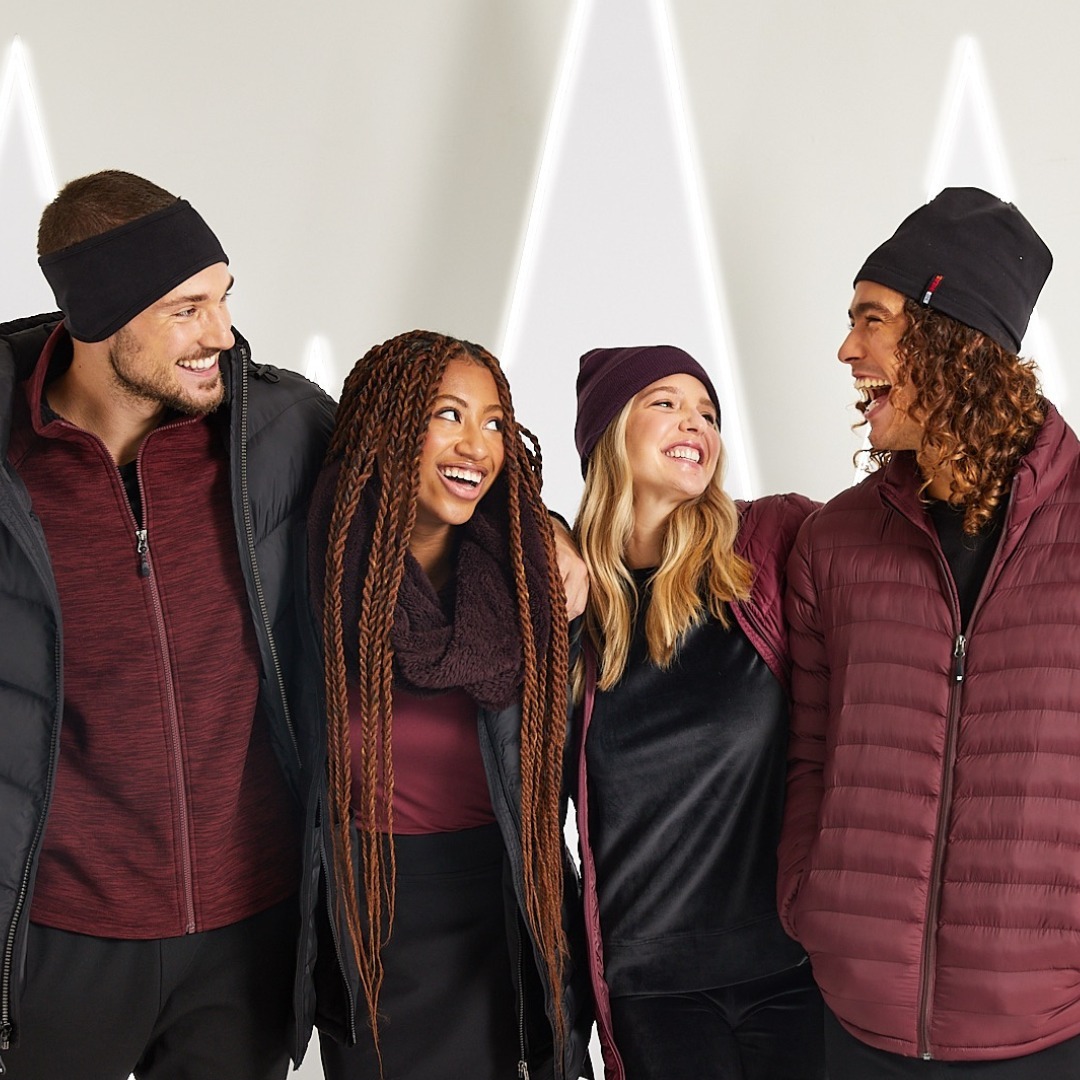 What Is 32 Degrees?
32 Degrees is an activewear brand that has a mission of providing functional clothing at prices that won't flatten your wallet.
They offer a full range of activewear and outerwear for both men and women, from base layers and accessories to tees, polos, puffer jackets, and more. Basically, if it's a performance garment, 32 Degrees likely has at least a few options for you.
Basic is the name of the game with this brand. You won't find many of the wild prints and highlighter colors that you'll see with brands like Under Armour or Adidas.
With 32 Degrees, these are clothes that solve a problem. It's not the most fashionable activewear around, but you also won't have to refinance your house to pick up a new week's worth of gym clothes after you've dropped a few pounds.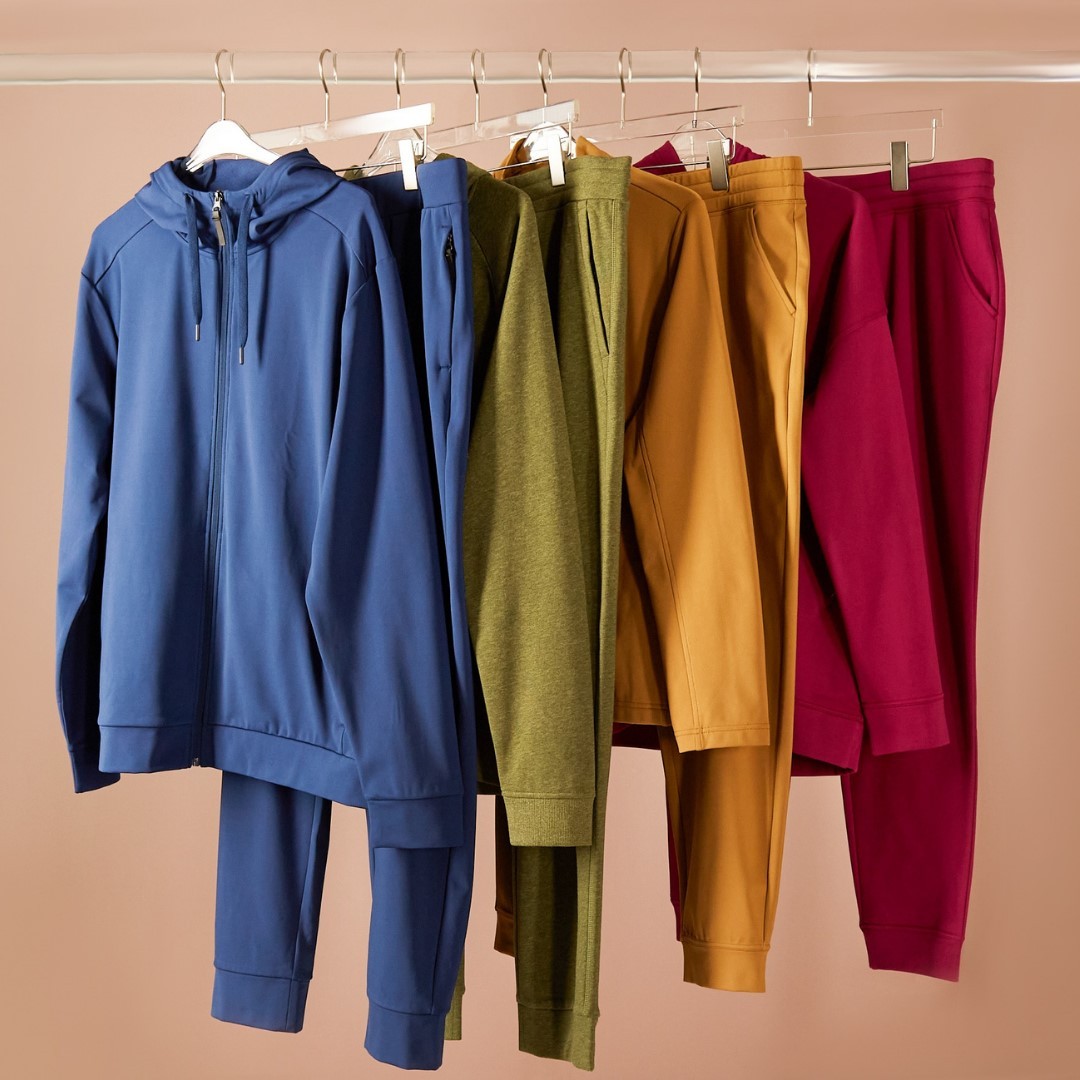 Things to Consider Before Buying Clothing from 32 Degrees
From the products I've tried and thumbing through the rest of the products they offer; fashion isn't at the forefront of what 32 Degrees offers.
If you're on the hunt for stylish loungewear that can handle a workout and look good enough to hit the town afterward, you're going to end up spending more money.
However, if you're looking for a heat-regulating tee to throw on under your work shirt or a pair of sweats that aren't going to set you back an arm and a leg, 32 Degrees has you comfortably covered.
Another thing to consider before picking up clothing from 32 Degrees is fabric. These are affordable performance clothes, which means polyester, cotton, and spandex. You won't find merino wool or other luxe fabrics here.
32 Degrees Clothing Review
Cool Classic Crew T-Shirt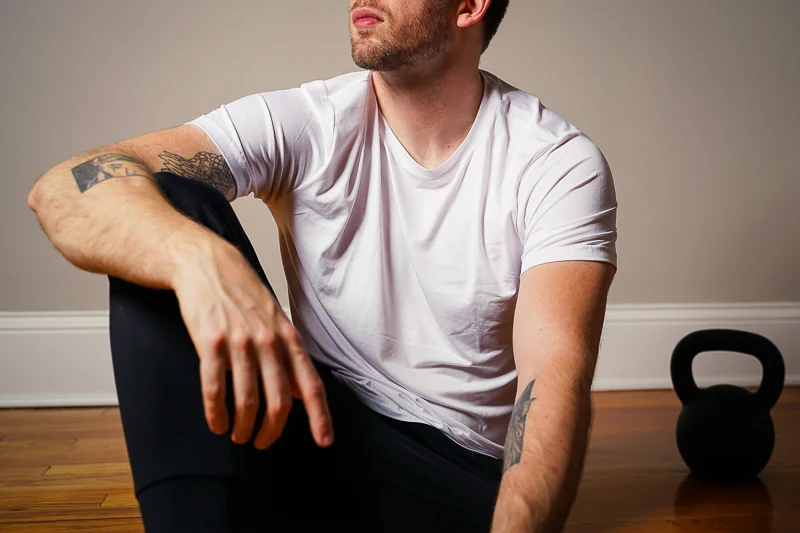 The Cool Classic Crew T-Shirt is one of the best values for the price that I've seen on activewear anywhere. Ever.
On paper, this shirt isn't groundbreaking. Its 90% polyester, 10% spandex construction is pretty standard for activewear. The fit isn't exactly what I wanted it to be, but it's also pretty standard for a performance tee.
What sets this shirt apart, like many of the other products offered by 32 Degrees, is the price. You can pick up three of these tees and not even be at the price of one performance shirt from some of the other activewear brands out there.
I put this shirt through a workout, and it delivers on its promises. The four-way stretch kept up with me and the moisture-wicking kept me dry from the treadmill to the kettlebells.
The knowledge that this shirt also costs about as much as a nice cup of coffee may have also affected my impression of its quality, but how couldn't it?
This isn't the most high-tech workout shirt I own. It also doesn't have the most flattering fit. However, what it offers at the price it's offered makes this shirt a great deal.
Cotton Terry Pullover Crew and Joggers Set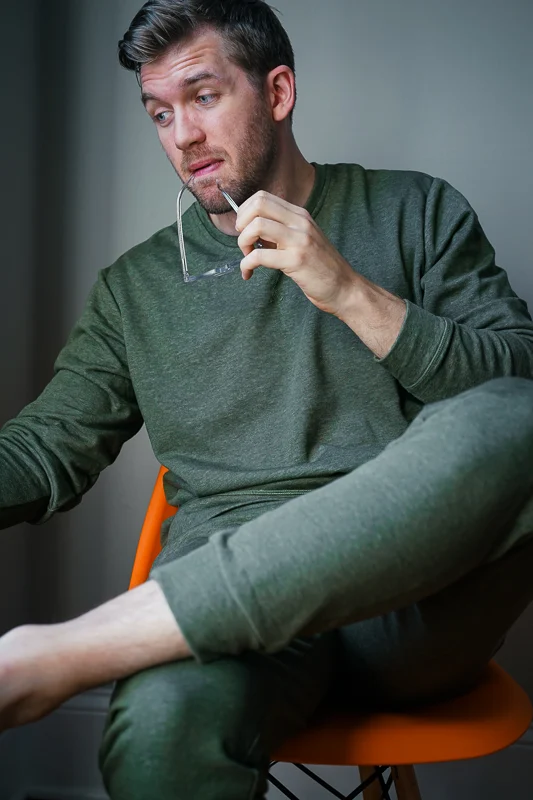 It seems as if the last two years have been almost entirely appropriate for sweats, which means I've had to stock up.
The Cotton Terry Pullover Crew and Joggers Set from 32 Degrees gets the job done well for the price.
Honestly, when I hear "Cotton Terry," I expect a certain softness from the quality. These sweats are certainly soft, but they're just about as soft as any other pair of cotton sweats. However, because of their price point, I don't hold it against them.
I opted for the olive green, which I'm happy they offer, and the set looks great. Although I've mainly worn this set of sweats inside while catching up on work and scrolling through Netflix, I've comfortably popped out of the house in them to snag groceries and pick up a latte.
The top has a regular fit that's a touch roomy in the midsection, but it's slim enough to fit well in the chest and arms while also being great for layering. The bottoms fit somewhere in between standard sweatpants and joggers.
I've found that the joggers have a much better silhouette if you pull up the pant legs a bit and let them scrunch. Then they'll have a cropped bottom that you can easily pair with sneakers to run errands in style.
Overall, I'm happy with this set of sweats. They didn't blow me away, but for the price, I'm not convinced they can be beaten.
Active Mesh Boxer Brief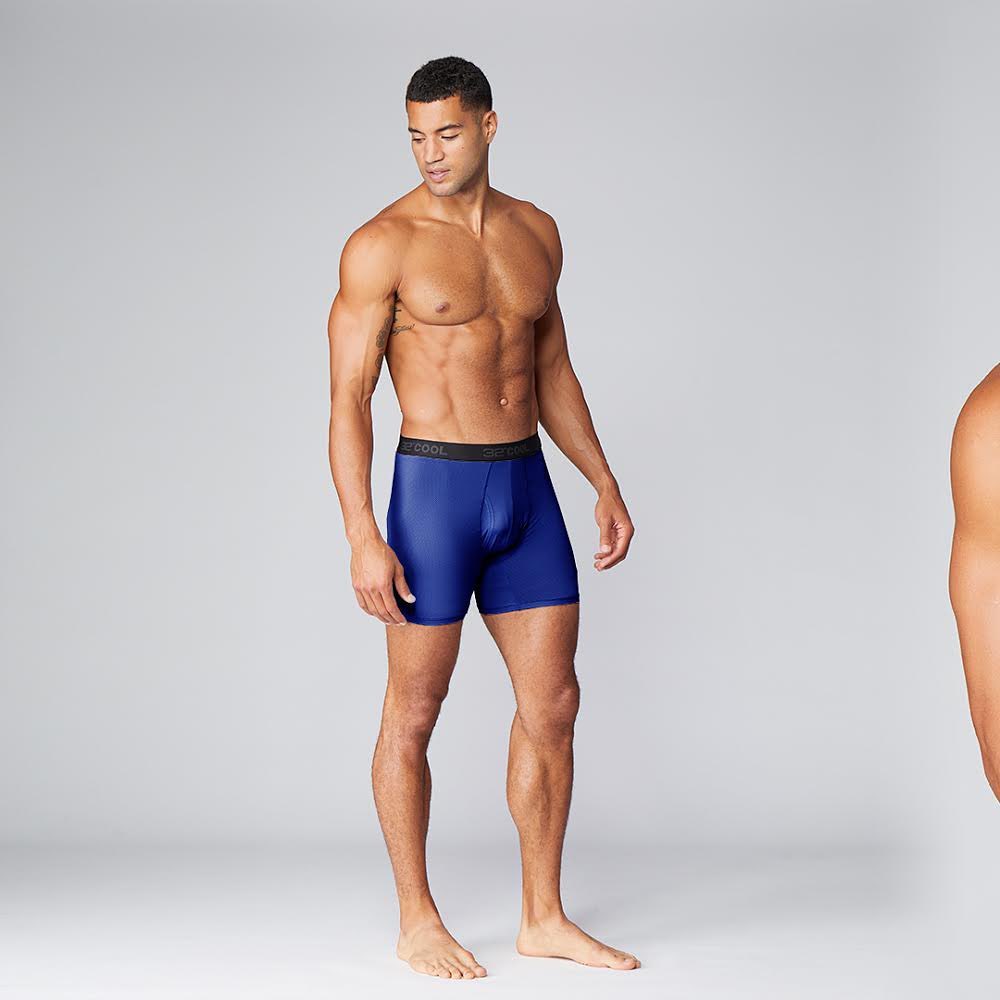 A dependable pair of underwear can be tough to find, especially if you're going to be working out in them.
The 32 Degrees Active Mesh Boxer Briefs pleasantly surprised me. Some underwear from activewear brands tends to be too tight and rigid.
The Active Mesh Boxers are made from a performance mesh for plenty of airflow. The length on the legs is great, and they don't ride up throughout your workout, so you're not constantly making adjustments.
This pair of underwear also fits well in the waist, being fitted and stretchy without the elastic squeezing the life out of you.
The moisture-wicking and anti-odor qualities of these boxers, along with the mesh, make them a great addition to your gym bag, especially at the low price point that's consistent across the brand.
I've found only one issue with this underwear, which is that the mesh is a magnet for lint in the dryer. Of course, this isn't a deal-breaker, but if you're going to pick these up it would do you well to only wash them with other performance fabrics, as I've spent longer than I'd like to admit picking cotton lint out of them.
Ultra-Light Down Packable Jacket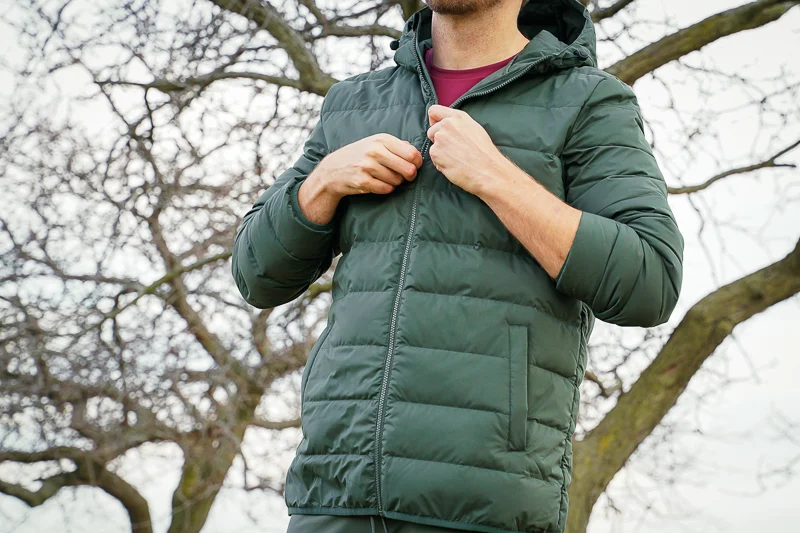 A stylish, high-quality down jacket at an extremely affordable price point that packs down to not much larger than a two-hand burrito? They live in the same place as leprechauns, right?
They're real. And they're made by 32 Degrees.
The Ultra-Light Down Packable Jacket is by far my favorite item I've tried out from this brand, and it also offers a pretty insane value.
Let's go through the specs. 650+ power down fill that meets the Responsible Down Standard put forth by the Control Union, a water-repellent finish on the polyester shell, side-zip pockets, and a hood. The jacket also packs down into a small carrying case that you can easily toss into a backpack or a carry-on.
Honestly, the only gripe I have about this puffer jacket is the fit. However, that's not a gripe that doesn't extend to pretty much every other puffer jacket out there—they're just not made to have a super tailored fit.
Getting what you get from this jacket at its price point makes it a winter must-have, especially if you're going to be traveling.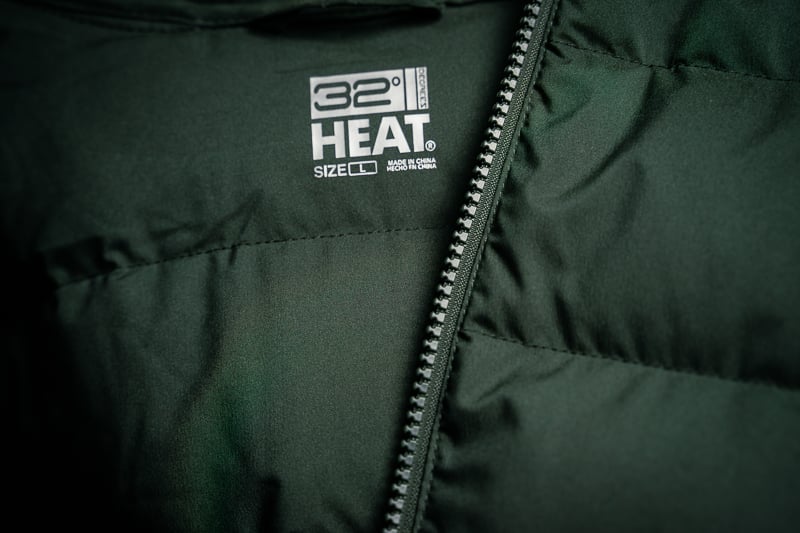 What do Other Reviewers Say About 32 Degrees?
The reviews are a little all over the place when it comes to 32 Degrees. Some reviewers share the same sentiments I do, applauding the quality you're getting for the price point. Other reviewers seemed to be expecting the quality and the bells and whistles that come with higher-priced brands.
I'd say overall the reviews are positive, but low price-point items like these will always be divisive.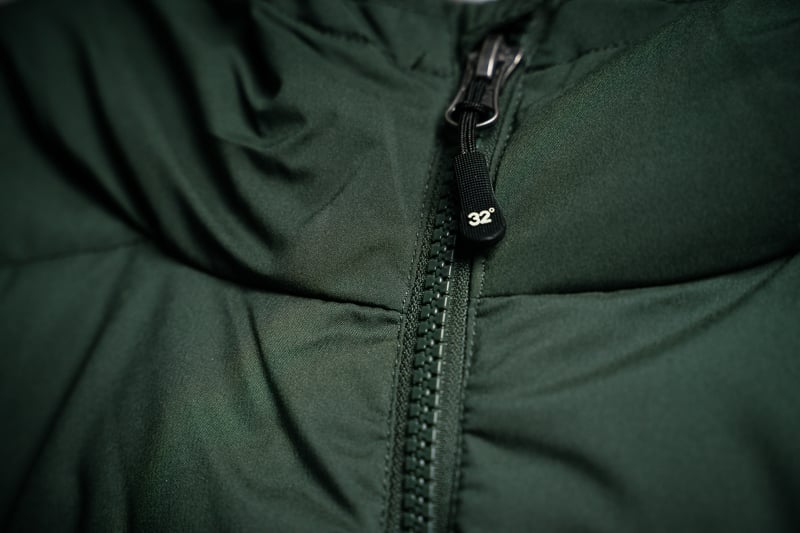 My Overall Thoughts On 32 Degrees
What I Like
The low price point allows you to stock up on activewear basics without spending a fortune.
I like the range of products they offer—if I need to pick up some workout sweats, tees, or performance clothing on the cheap, I know just where to go.
The quality of the puffer jacket was really surprising for the price, and I love that it packs down to such a small size.
What I Don't Like
Aside from the puffer, the quality of the other pieces I tried wasn't super high. This is by no means a dealbreaker, as you can't pay the prices they offer and expect them to compete with the fits and quality of more expensive brands.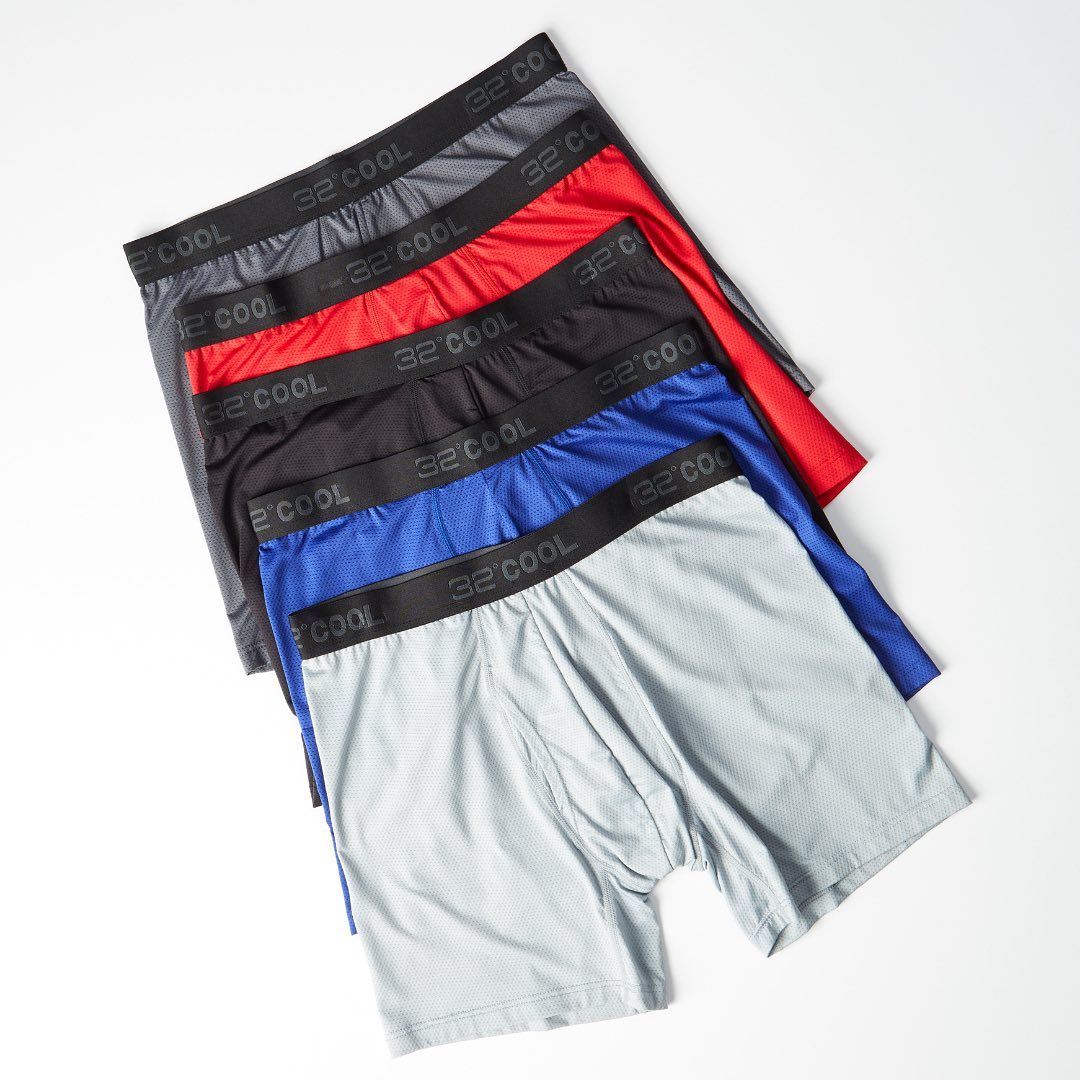 Who is 32 Degrees for?
32 Degrees is for someone who is looking to stock up on cheap performance basics and isn't too fussy about the fit or fabric. Their clothes are sturdy enough, but they aren't investment pieces or stylish enough to fall into that athleisure category a lot of people are looking for right now.
These are clothes for lounging around at home or hitting the gym that you can pick up for an extremely approachable price.
Other brands like Unbound Merino or Barbell offer a more high-fashion alternative, but the price point is in a completely different ballpark.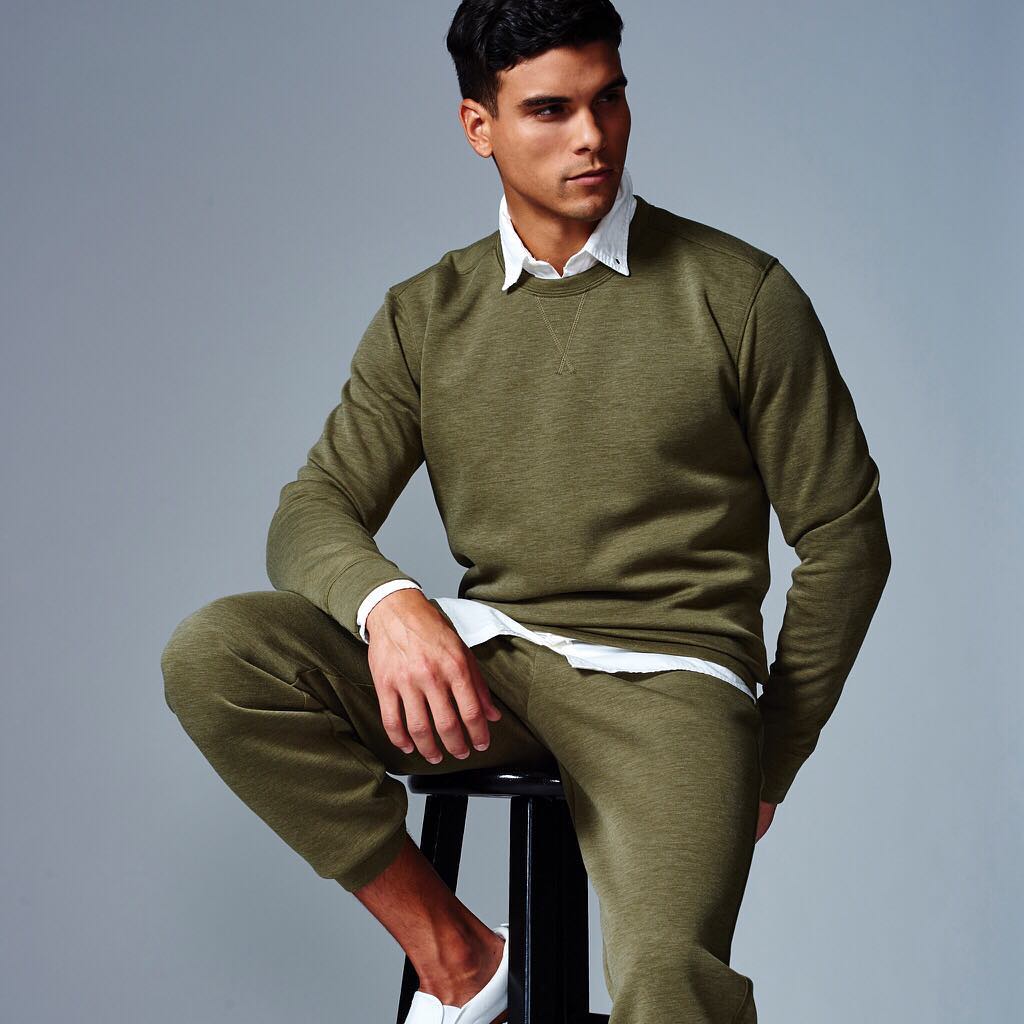 The Verdict
Activewear can be quite expensive, 32 Degrees offers a more affordable alternative.
Now, am I a little spoiled with my activewear? Sure. However, I appreciate what 32 Degrees brings to the table. If you're not in the spot to drop a lot of money on clothing that isn't going to be in the office, they offer a solid option.
Their shirts, sweats, and underwear are a solid value, and they have multi-packs where you can save even more. Their performance fabrics get the job done, and the fits are solid for the money.
The puffer jacket is where this brand defied my expectations. I went out and about in this puffer, I packed down into the carrying case, and I unpacked it and fluffed it. Something that's travel-ready and can keep me toasty in late November in Chicago at that price? A pretty sweet deal.
Overall, 32 Degrees had one standout piece and others that were pretty equal to my expectations. For activewear at this price, you're not likely to find a better deal.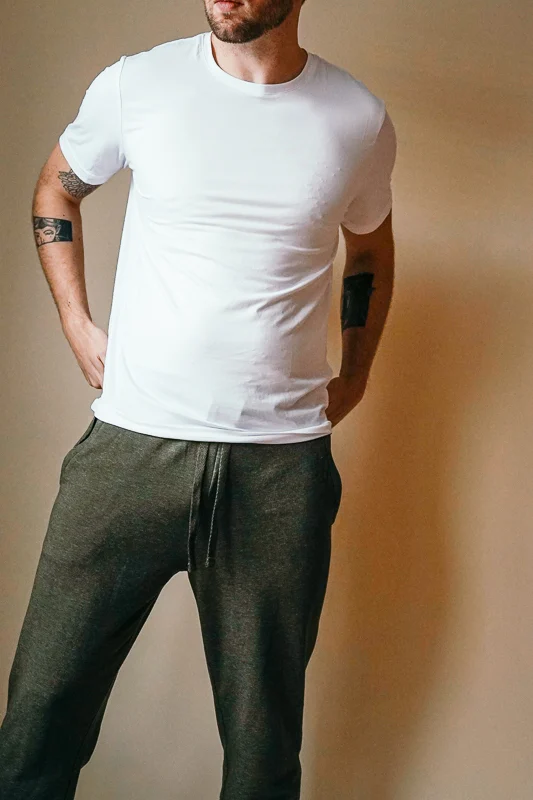 FAQs
How does 32 Degrees "Cold" and "Heat" clothing perform?
For the price, it performs well. The tee I tried out easily got me through a workout, and the puffer jacket was plenty warm for the beginning of Chicago winter.
What kind of accessories does 32 Degrees offer?
32 Degrees actually offers a wide range of accessories, from face masks and gloves to outerwear for your dog. Check out their accessories here.